Buffalo Market Supplies Organic Pastured Eggs for Your Restaurant
At Buffalo Market, we're of the mindset that happier hens result in better eggs, which is why all of our eggs are free range to give you enjoy the most delicious, creamy eggs possible. With a whole host of health benefits to be found in one small, round package, eggs are the superfood known as "nature's multivitamin" for good reason. Packed with protein, and a natural source of omega-3, eggs are also one of the most versatile foods out there. Boiled, baked, fried, scrambled, slapped onto some toast or even whisked into fruit smoothies, you can easily get more eggs into your diet.
Taking things a step further, if you are a restaurant owner looking to get your hands on plenty of high-quality free range eggs – perhaps even as many 180? – then Buffalo Market is on-hand to help you find great products at an even sweeter price.
Free range and pasture-raised eggs
With an inventory numbered at well over two-and-a-half-thousand items, Buffalo Market strives to cover every basis of cooking healthy and nutritional meals, from the smallest of kitchens to the busiest of restaurants. Striving to dispel the myth that organic must always equal expensive, we deliver premium farm-reared products to your doorstep for an affordable price – at a sum less than your standard groceries bill, even.
Whether you want a single large avocado or a case full of organic lemons, we offer small batches and wholesale quantities with speedy delivery and the same standards of excellence across the board. One of the newest additions to our array of restaurant-quality produce is our farm-fresh eggs, currently on special, dispatched in enormous cases containing 180 of these pasture-raised, happy-hen-laid beauties.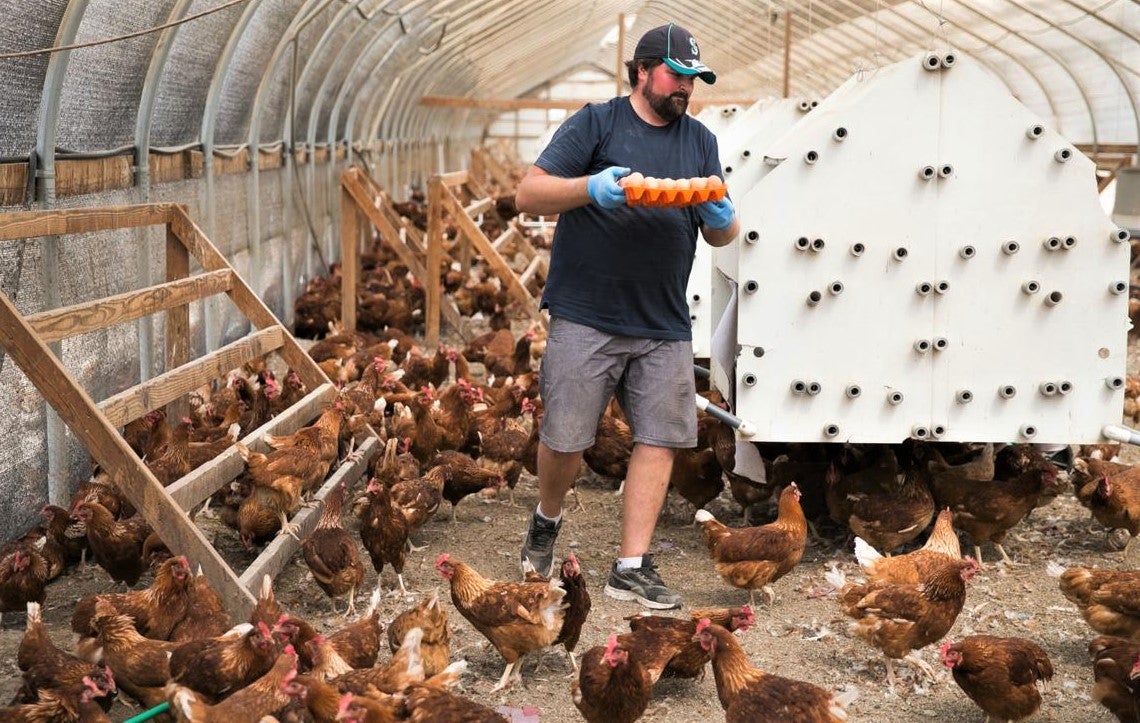 Knocked down from their typical market value $97.35 is our wholesale crate of market-quality free range eggs, sourced straight from California farmers and laid by hens that have never spent a single night in a cage. Purchasing eggs of comparable quality and freshness from a conventional wholesale supplier, you can expect to be paying anywhere between $5.50 and $6.50 per dozen.
Not so with us – Buffalo Market offers these delicious, rich eggs for a price lower even than that of the very cheapest non-organic eggs. We offer our eggs at just $1.67 per dozen, which could be the steal of the century when you consider that a bag of onions from Walmart will leave your wallet a whole two dollars lighter.
Taking things up a notch, the crème de la crème of eggs we have on offer are the pasture-raised eggs laid by hens who literally have the roam of the roost. Free to wander about and explore their sunny green surroundings, the hens laying these creamy, gorgeous eggs are happy to give us their very best – and you can enjoy them today for a fee lower than any comparable retailer.
Were you to load your basket with eggs of this size and quality, laid by free-to-roam hens, then you could expect to shell out anything from $6 to $8 for every dozen. Buffalo Market doesn't believe top-quality has to be bought at top dollar, and so you just 2 of your hard-earned dollars gets you a dozen of these superb pasture-raised eggs.
And the best thing about all of this? You aren't being charged for upmarket packaging or pricey graphic design: all of our eggs come in run-of-the-mill brown boxes that you can either reuse or recycle, so every cent of your purchase goes on what's in the box and not on it.
Benefits of farm to fork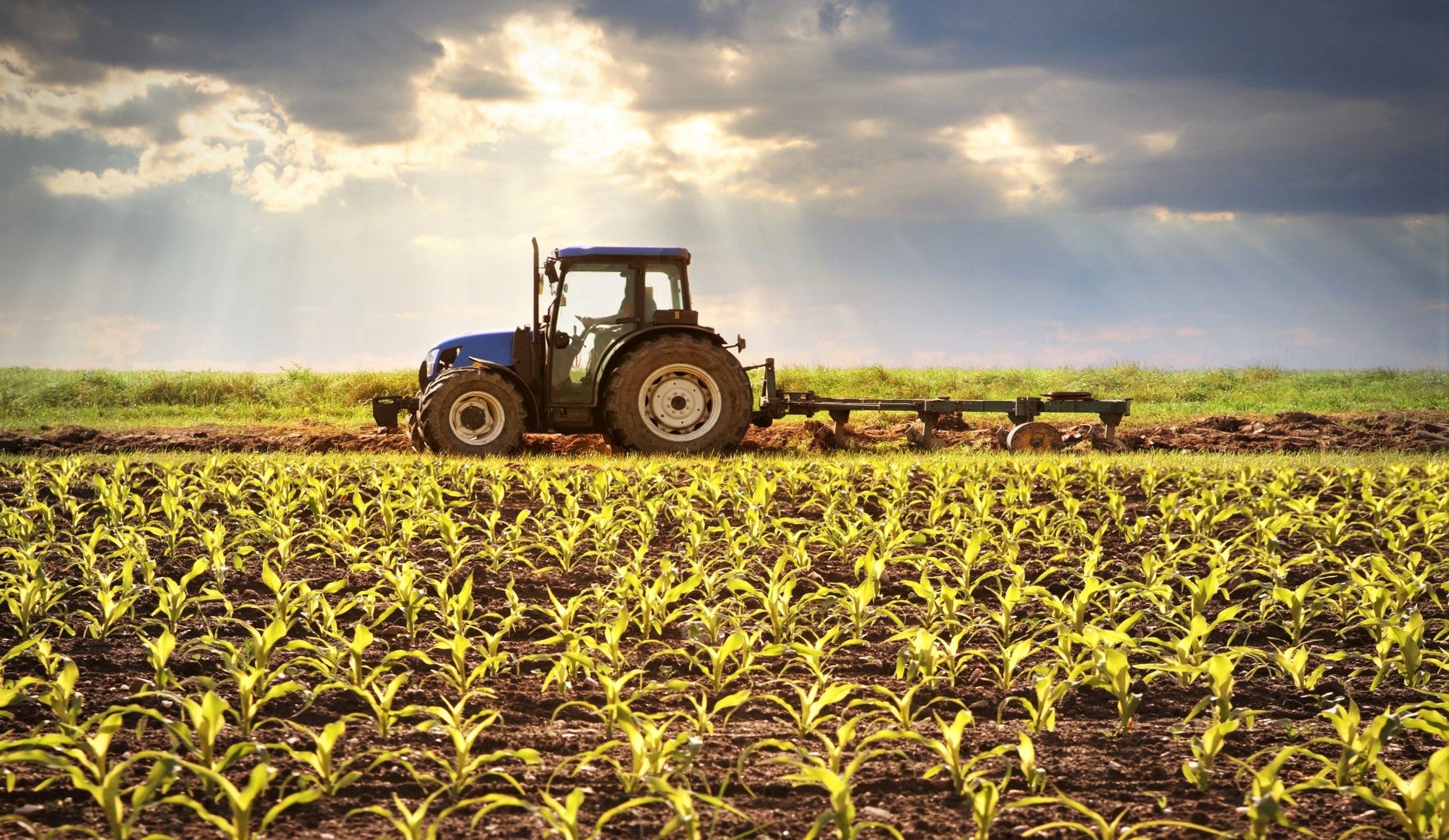 Striving for the kind of face-to-face interactions shared between customers and market vendors, Buffalo Market sources all of its produce directly from farms and independent producers across California. Dedicated to providing the best quality of organic produce in the state, and dropping it at your doorstep just days after first harvest, our ethos is that of supporting local economy by trading with small retailers
Whether you want herbs, roots, fruits, vegetables, or any other kind of niche ingredient for your experimentations in the kitchen, there is a veritable rainbow of products to be found at Buffalo Market. It is thanks to the strength of our long-term relationships with farmers across California that we are able to provide you with grade-A products year round, just as it comes into season.
Beyond the economic support channeled toward independent producers, the benefit of farm to fork trading is environmental as well as personal. With every organic edible taken directly from the farms to our warehouse, all products sold by Buffalo Market are fresh at the point of collection and dispatch, unlike some supermarkets which can store their produce for weeks in refrigerators. With no diversions from point A to point B, all of our produce is safely stored and transported with minimal risk of cross-contamination, keeping you and our products safe.
Buying produce straight from the farm also diverts your tastes toward lesser explored areas, as you are essentially forced to pick from what is in season. While some grocery stores might dig into their storage facilities to revive some tomatoes that went out of season six weeks ago – this really is how long some suppliers can keep their mature green tomatoes 'fresh' for purchase – you have the chance to try something a little different, by selecting whatever is in season the next time you jot down your shopping list.
Whether you're keen to revitalize your kitchen with a more colorful and eclectic spectrum of fruits and vegetables, or if you're an up-and-coming restauranteur looking for a trusted provider of top-tier organic produce, Buffalo Market may just be your new best friend.
As if high-quality products at a low price weren't enough, we have another added bonus for customers who really want to make a change to their diet and restaurant ingredients. For all orders exceeding $125, we will throw in a free Produce Surprise Box valued at over $60. Heaped with the crisp, ripe, and tangy fruit and vegetables we handpick ourselves, this special offer is a real deal-sweetener and won't be bettered anywhere else. Load your online shopping cart with Buffalo Market produce and get one delivered to your today!