Common Customer Queries and How to Handle Them
The saying goes that the customer is always right and that their requests should not be questioned too much, if at all. But it's more likely than not, as a restaurant owner, that you and your staff will be pitted against a wide array of customer queries relating to everything from where a particular ingredient has come from, to how filling a dish is going to be. It's important to remember that knowledge is power in the hospitality industry, so it really won't do if your server or front-of-house staff member is caught off-guard by a customer's enquiries.
Staff should generally be made aware of most aspects of restaurant service – especially how the more unique dishes on offer have been made, as you want to really upsell those products which involve a more costly preparation process – but there are still a handful of seemingly straightforward questions that can catch out even experienced restaurant workers. In all areas of hospitality, you want the customers to feel they are in safe hands – after all, how can the needs of the customer be met if the person serving them doesn't know whether there are gluten-free pizza bases on offer? Here are a few of the questions you might have presented to you, and how you can confidently provide an answer.
How was this dish made?
This question is one that will likely pop up in relation to any dish, but most likely it will be directed at some of the more complex-sounding items of the specials menu. While the actual preparation of a dish is handled by the chef, it is still excellent practice to inform your front-of-house staff about almost every item on the menu, as this will ensure the customer does not blindly order something without knowing exactly what it is, mitigating the risk of confusion and disappointment. Moreover, this is a golden opportunity to impress customers with the intricacies of a dish and woo them with the unique ingredients and the level of care put into its assembly; customers will be assured they are receiving a unique item, which they won't be able to find at any competing restaurants in the area.
How far off is our food?
This can be a little bit awkward as you want to balance the line between being honest and placatory, as you don't want to put the customers back up by saying their meal is going to be too much longer; but you certainly don't want to offer them false hope with an impossible timescale. Simply put, a hungry customer promised their meal in four minutes, who is then kept waiting an amount of time closer to ten minutes, will not be leaving you a five-star review any time soon.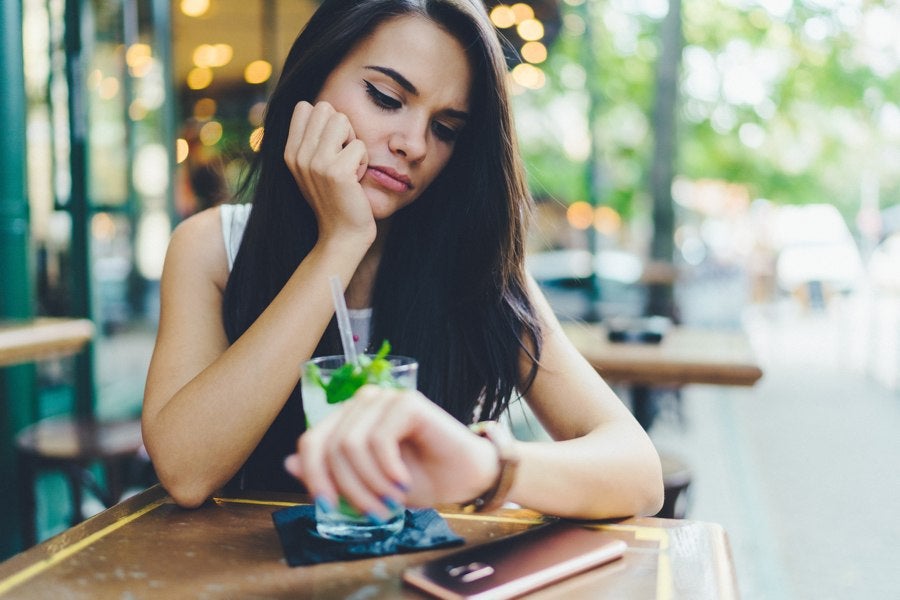 The trick here is to take the KISS approach: keep it simple, stupid. If their ticket order has been misplaced, or if there genuinely has been a mistake in processing their food order, simply explain there was a mix-up with the tickets and tell them how long the food will take to reach their table. No stories, no long-winded apologies, just a simple explanation and, in more fraught cases, the offer of a free drink to help them forget about the delay.
Where do you source your ingredients?
This is another chance to win over your customers, as you not only have a platform to demonstrate the breadth of your knowledge – a waiter who can list off precisely where the key ingredients of, say, a clam chowder have been sourced is a waiter sure to snag themselves a tip from some very impressed customers – but also the opportunity to assure customers of your products' quality. Such is the emerging trend for restaurants to provide a wider array of organic menu items that customers are beginning to expect the food on their plate to have been ethically sourced and, if possible, from local farmers.
Knowing where your food has come from is a great way to nurture goodwill with customers, especially regulars who may live in the area, as the name of the organic wholesaler or farm you mention could ring a bell in that customer's head. There is an appealing degree of comfort in knowing that something has been sourced from within one's own community, and to share that knowledge with the customer is something they will surely recall upon their next visit.

What's your driest white wine?
Again a testament to the importance of staff education, a restaurant's wine list is a vital aspect of the dining experience and one that can always be enhanced by a waiter who is able to recommend a particular wine for a particular dish. While you won't need every member of staff to be on the level of a professional sommelier, it certainly helps if each server has at least a two-sentence description implanted into their heads for each wine. That way, when somebody does ask for the driest white wine available, that server will be able to list through all of the wines on offer, briefly describe them, and then arrive at a satisfactory answer to ensure the customer gets what they want.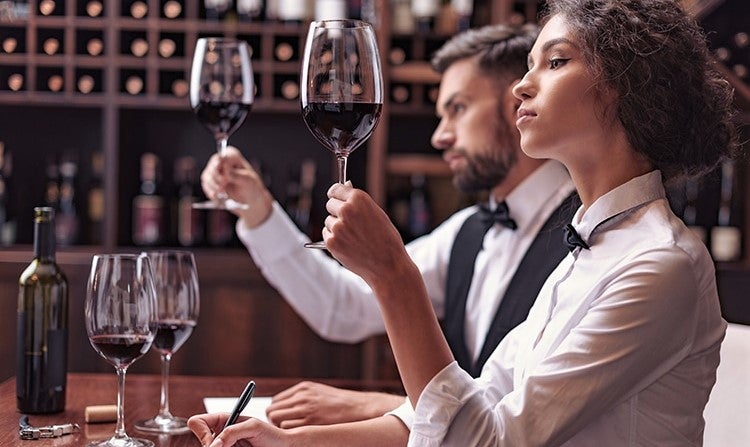 A server who can only offer a vague summary of the wines on sale – or worse yet, can't tell you anything about them – is a missed opportunity to positively represent the restaurant by which they are employed. All members of staff in some way serve as ambassadors for their employer, and knowledge really is power, so the more you know, the further you go.
There are so many things that you will need to understand and master in the process of taking your passion for food from its earliest days as a business idea to a fully fledged restaurant. Helping you navigate the choppy waters of running a business is our restaurant owner's blog, giving you insight into everything from how to market your business on social media to how you can decorate your restaurant interior to maximize customer comfort. We have all sorts of tips and tricks to help you thrive, but did you know that Buffalo Market also supplies restaurants with ethically-sourced and 100% natural produce?
In an inventory of more than 2,600 items, updated daily and always in-tune with the season, every piece of our organic produce is sourced directly from small-scale independent farmers across California. Operating on the farm-to-fork principle, we endeavor to cut down on food miles and deliver straight to your door, with ingredients that promise to be as fresh upon arrival as they were the moment they were pulled from the ground. Head over to Buffalo Market now and see some of the unbeatable wholesale deals we're offering on fresh California-grown produce for your restaurant.