Creating Restaurant Menus to Maximize Your Turnover
With so many of them out of action in this pandemic, most restaurants are likely to be closed for business or operating on delivery-only basis. That means the sole part of the dining experience available to your customers is the food on offer: now more than ever, your menu has become the face of your business, and the quality of that menu will determine the strength of your turnover. Writing a menu that is clearly laid out, enticing, and regularly updated is one of the safest ways of keeping your business afloat, as the food on that menu is the primary lifeblood of any food-serving entity right now.
From the number of starters on offer, to the choice of beers you have on draught or in bottles, there are plenty of considerations to take into account when optimizing your restaurant menu. With only a few changes making a big difference to the first-timers you hope to convert into returning customers, it definitely pays to add a little sparkle to your menu every now and then. Here are some of the top tips to maximize your turnover.
Keep it simple
The only thing you want to be fluffy on your menu is the mashed potato, not the word choice! While the goal here is to win customers over with a description that gets their tummies rumbling, you don't want to overdo it. You can really let the dish speak for itself here, as customers may be wary of a T-bone steak that purports to be the "best" or the "most tender" in the state.
Of course, if your dishes use fresh organic produce, be sure to point that out in your menu, as that is an attractive trait in itself which no amount of descriptive restaurant jargon could improve on. Take pride in what goes into your dishes and say what they are in the menu description, but be honest: when customers are sold empty promises, you can be pretty sure to see the backs of their heads by the end of the evening.
Price your menu against the competition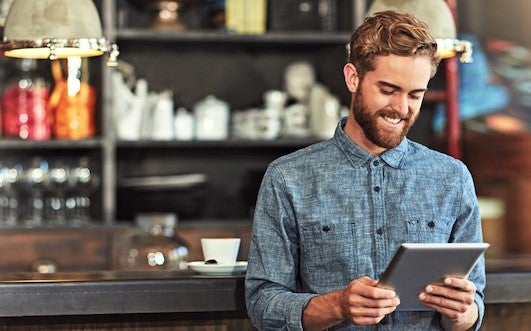 When starting out as a new business, you want to keep prices low enough to attract new customers, but sufficiently high-tier to cover your expenses. Nothing can put more of a sour taste in somebody's mouth than a bill that far exceeds the quality of the meal they've eaten, so be careful not to overcharge. A good way to ascertain the kind of prices your customers would be happy paying is to take a look at what's listed on your competitors' menus.
If there is a neighboring seafood restaurant to rival your own, price your clam chowder at a rate that competes with theirs and see how many more crustaceous starters you can squeeze into your menu while you're at. You don't want to outright copy what your competitors are doing, but simply use their business literature as an example of what you'll need to eclipse them with your own line up.
Make your specials menu special
The clue's in the name on this one, but an important factor within your products line up is giving customers the impression that what they're choosing from the specials menu really is special. This is your opportunity to demonstrate some of the bespoke culinary services you can bring to customers – indeed, a signature dish can do a lot in getting your restaurant noticed – as well as adding some additional revenue to your bread-and-butter items.
If you're running a burger bar, then you will naturally make the majority of your profit by selling burgers, but you can veer customers toward something a little more unusual with your specials menu - make sure it stands out! Be that with a distinct typeface, a larger word count to describe the dishes on offer, a nicer quality of card, or with some glossy photographs, do what you can to make specials menu truly special.
*Share customer feedback
This applies mostly for your online menu, where the more tech-savvy restauranteurs out there can hyperlink certain menu items or place an asterisk next to it to reveal or draw attention to customer feedback proclaiming the delicious fusion of flavors provided by that particular dish. If a dish garners a lot of attention from customers on social media, this would be another opportunity to hyperlink to popular or highly positive Facebook posts, or posts on other social media platforms to generate stronger site traffic.
Hire a photographer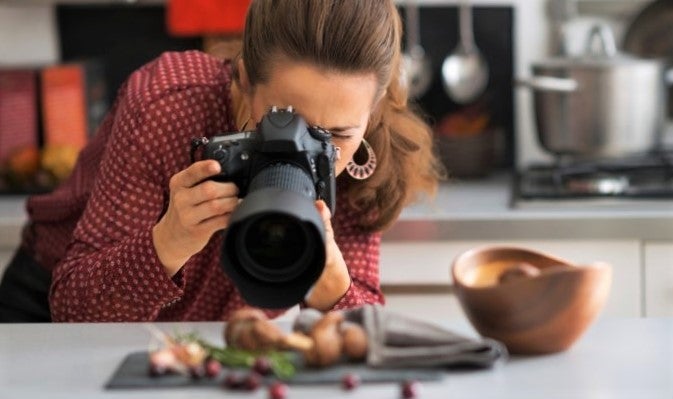 This is an absolute must for your website, given that 90% of all customers will check the online presence of a restaurant before visiting in person. Creating an attractive, easy-to-use website is one of the most successful digital marketing strategies you can invest in, as this will be the first port of call for many customers. Make sure you dazzle them the instant the page opens up; this is where your photographer will come into play. The best way to maximize turnover of your product will be with high-quality, high-resolution images to get people's mouths watering.
On the Menu section of your website, make sure your dishes are neatly laid out with images of some of the products in question, offering an attractive text : image ratio. Depending on your budget and the capacities of the website provider, optimize your menu in such a way that when you hover your cursor over a particular item, an image of that dish appears on the screen. Additionally, you can feature a few small photographs of specialty dishes on your printed menu, but you want to be careful that it doesn't look too messy and squashed among all the text.
After you've gone through all the hassle of securing where you want to set up shop, once you've sorted out your rental contract or whether you own the property outright, then you can get down to the business of making and serving food. The fun part of running a restaurant is usually the last part of starting a new business, but it's always worth it – and devising your own unique menu is the icing on the cake for any restauranteur.
If you're in the process of realizing your dream of running a restaurant, it will do you a world of good to check out the Buffalo Market restaurant owner's blog for tips and tricks on everything from how to increase sales to how you can safely implement no-contact deliveries into your business practice. With that and so much more on offer, you can be sure to get some fresh ideas on making a success of your business endeavors this year.