San Francisco Expected to Move to 'Orange' Tier on March 24th
From Wednesday, March 24th, it is anticipated that San Francisco will be recognized by the State of California as an 'orange'-tier county, thanks to the declining rate of COVID cases brought on by prolonged social distancing practice and the recent acceleration of nationwide vaccine rollouts. If this shift from the present 'red' tier restrictions to the more relaxed guidelines of the 'orange' tier, San Francisco restaurants and hospitality venues will be permitted to operate at 50% indoor capacity, or to host any number of patrons up to and including 200.
The specific rules involved in the relaxation of COVID restrictions are expected to be announced on March 23rd, where the City's official Health Order and other directives will be laid out to the public in a fashion similar to the hour-long Facebook Live event introduced by Mayor London Breed earlier this week. Titled "Preparing for Orange Tier", the webinar, hosted by the San Francisco Office of Economic and Workforce Development, gave insight into the city's vaccination efforts and the expected trajectory of its transition out of the 'red' tier.
As it stands, more than a third of the city's residents over the age of 16 have received their first dose of the COVID vaccine, and such is the accelerated rate of vaccinations being close to 10,000 a day, there are renewed designs to administer 20,000 vaccinations within the city each day. As the current average number of daily cases sits at 31 within San Francisco this week, this is a marked decline from the pandemic-high rate of 374 cases a day observed during the winter months. These encouraging measures are likely a key proponent of the city's easing up of restrictions, particularly within the food service industry.
The future of California restaurants is set to be notably less fraught in the coming weeks, thanks to President Biden's recently signed American Rescue Plan, with a total $28.6 bn relief fund channeled into the fledgling restaurant industry. Though these federal grants work to recover the loss of income incurred throughout the pandemic, the gradual expansion of trading will do much good not only in reviving deflated revenue streams, but the energy of the streets those businesses occupy. Food has always been a strong social agent, bringing people together around a table and a shared experience, and thus restaurants have served as the hearts of their communities. As San Francisco moves into the 'orange' tier from next week, these are the facts you need to know in preparing your business for the new guidelines.
Outdoor dining in San Francisco restaurants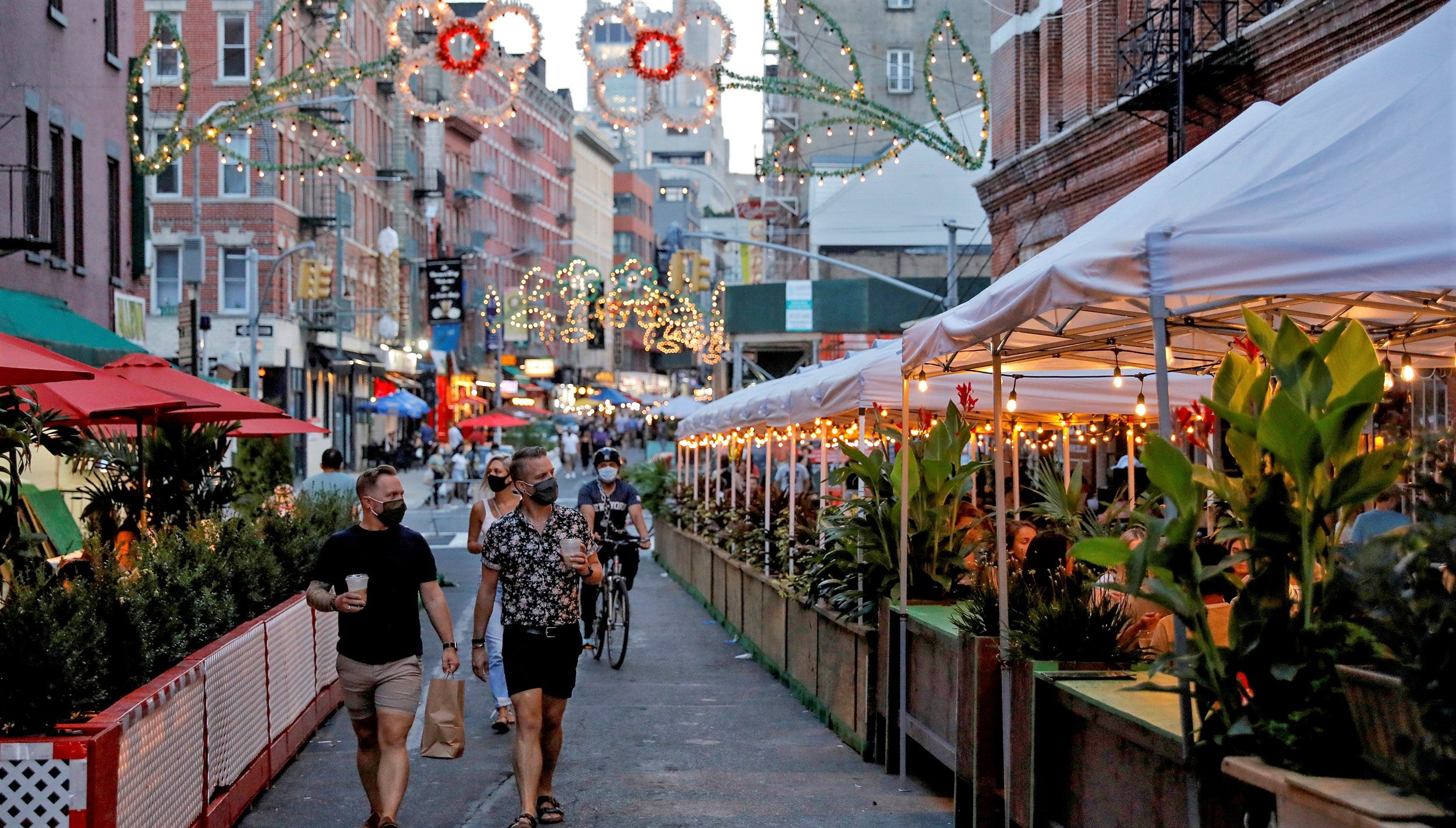 Though the 'orange' tier represents more relaxed capacity restrictions, there are still a number of existing rules that will continue to be enforced. All restaurants are required to put up signs informing patrons of the risk posed to themselves and others by eating in confined public spaces, with specific information required to identify where on the risk spectrum that particular eatery sits. Say if a small bistro offers little outdoor or patio seating, it would then be required to highlight itself as being a higher-risk establishment than a larger, more open-plan restaurant. Beyond that, tables are still broadly required to be kept six feet apart from one another and any existing barriers erected between tables may continue to be used.
The new requirements for outdoor dining within the 'orange' tier, however, are more intricate and feature small caveats within their rulings. Principally, the number of diners at a table is now limited to a maximum of six, and while two separate table reservations are permitted under one name, the tables may not mingle with one another regardless of whether all patrons are formed of the same household bubble.
Outdoor entertainment is permitted for wind and brass instruments, as well as singing, though the specific allowances for these forms of live music will work around the logistics of the venues by which they are hosted. The risk of COVID transmission by saliva, as projected by singers and the exhalation of mouth-operated instruments, is still a concerning factor for restaurant owners and so it will be up to them to individually provide safe performance spaces for their patrons to occupy. A far more simple ruling, sure to appease many of those starved of socializing with friends, is that patrons are now permitted to purchase alcoholic drinks without having to order an entire meal as well.
Indoor dining in San Francisco
As with outdoor dining, a number of existing rules will be carried over to accompany the new requirements for restaurant owners to abide by when trading under 'orange'-tier restrictions. Due to the reduced degree of fresh-air ventilation indoors, tables must be spaced at least six feet apart from one another and the site must have installed at least one Department of Public Health-approved ventilation system.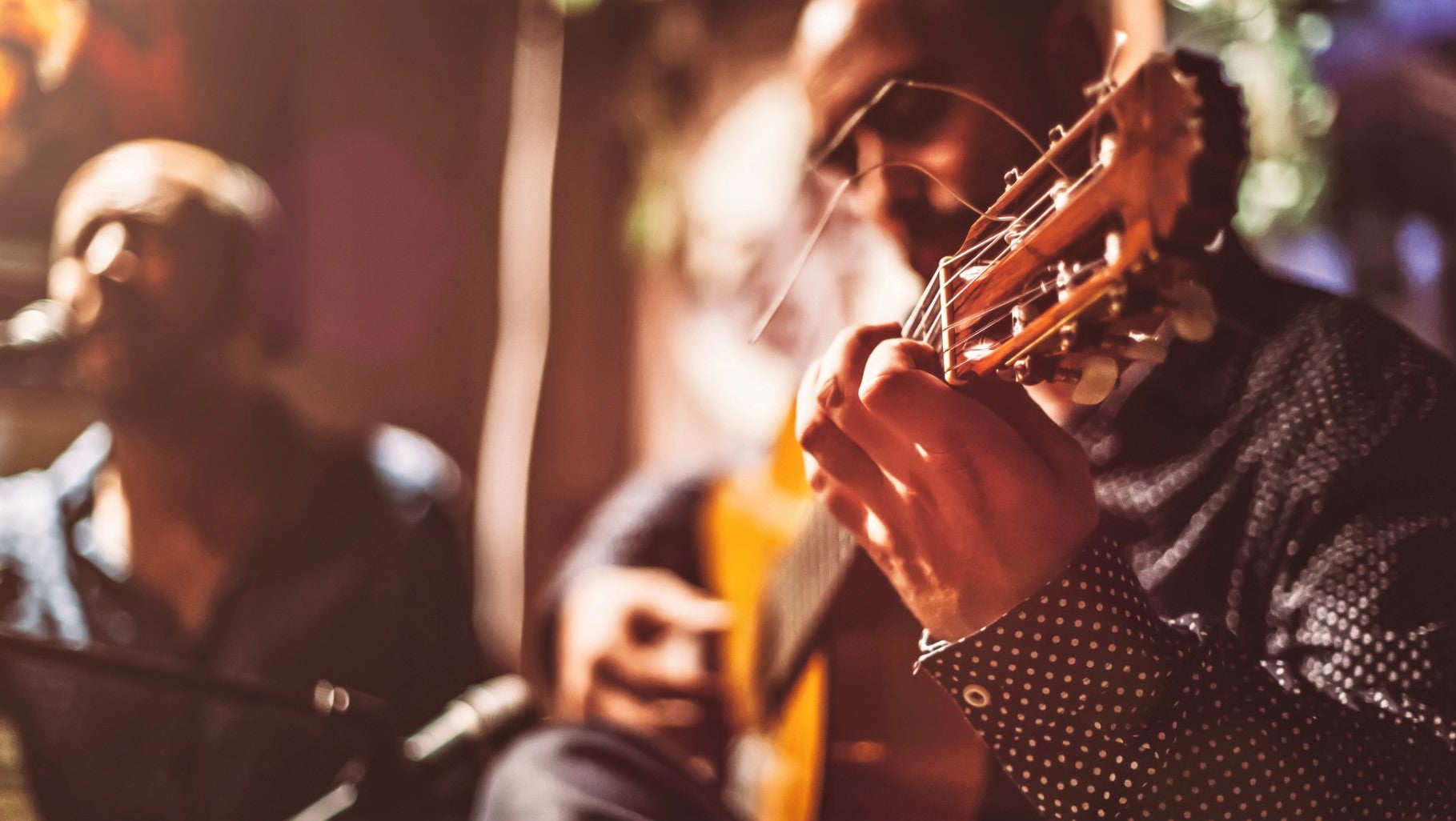 Contained within the 50% capacity rule, no more than six diners may be seated around one table, though that number is permitted to be comprised of three separate households. Indoor trading now extends to 11 pm, with the prior two-hour cap on table occupancy now lifted; and indoor entertainment is allowed but with the same adherence to the restrictions practiced among outdoor dining areas. As usual, all servers and front-of-house staff who directly interact with customers must wear fitted masks to prevent the risk of contamination.
As businesses begin to return to their pre-pandemic state of activity, it pays to keep up to date with government-mandated precautions to ensure you not maximize your turnover, but keep your clientele as safe as possible. Our restaurant owner's blog offers news items to keep you updated of San Francisco's restaurant trading operations, as well as an expansive variety of social media marketing tips, things to consider when opening a restaurant, and other insights into how to successfully run a food service business.
Did you know Buffalo Market also has its own COVID relief fund? We offer restaurant owners a six-month line of credit to ensure they can continue to take delivery of our premium-quality organic produce, all sourced from California farmers and delivered to your door. For more information on how you can apply for our "Restaurant Bridge" relief fund, take a look here and see what market-quality ingredients you can stock your restaurant with today.