Why "Ghost Kitchens" Are Undercutting the Food Delivery Business
Third-party delivery services account for $19bn of the U.S. economy, dispatching food orders at a time when many restaurants have been forced to close their doors for good. While they come at a slim cost to the consumer, the commission charged to restaurants can be as high as a business-breaking 35%. This is where the "ghost kitchen" comes into play.
With the high maintenance and utility fees of running a restaurant, coupled with the fact that average restaurant profit margins don't often exceed 6%, many business owners can't sustain their own overhead and the cost of delivery services. The aptly named ghost kitchen, then, offers commercial kitchen space and included utilities, but with no dining capacity whatsoever. That bit is left up to the customer.
But with small businesses able sidestep the potentially ruinous commissions demanded by third-party delivery services such as Grubhub and Doordash, could the "ghost kitchen" model undercut the home-delivery business? Well, to answer that question you'll need to know about the benefits of running your restaurant through a ghost kitchen.
Ghost kitchens are ideal for first-time restauranteurs
The costs of running a restaurant will easily exceed a quarter-million dollars, with a startup restaurant setting you back approximately $275,000, at an average cost of $3,000 per seat. Should you want to own the building, you'll be looking at a half-million dollars (or $3,750 per seat), which is enough to make any budding entrepreneur bust out in a sweat.
The appeal of ghost kitchens is their removal of costly accoutrements such as atmospheric lighting, quality furniture, and the front-of-house staff you'd have to put on the payroll. Ghost kitchens bypass the average labor costs of running a restaurant – which can be anywhere from one fifth to 40% of your revenue – and consequently allow restauranteurs to occupy populous urban areas, where rental fees would otherwise cripple small businesses.
Ghost kitchens are more efficient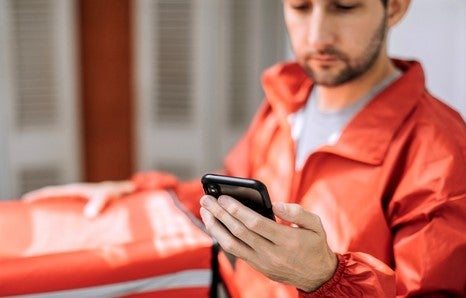 When restaurants make the decision to offer home delivery in conjunction with their ordinary in-house service, there is risk that one will come at the cost of the other: a kitchen snowed under with orders for seated diners in the lunch rush might delay the preparation of food for customers at home.
With ghost kitchens, there are no customers to click their fingers and interfere with the job at hand, which is making the food. With restaurants able to focus on just one list of orders, the quality of food preparation wins out over the theatrics of the dining experience. This not only increases the frequency of deliveries but also the rate of customer satisfaction, as food will be prepared by cooks who are not distracted by other dishes in-house, and it can be delivered more swiftly with the time saved by cutting out table service.
With ghost kitchens, and their lack of diners, in-house orders are taken out of the equation. Pure and simple, this means more food, more quickly – and more smiles on the faces of hungry customers.
Third-party services take your customer data
Knowing what the customer wants is half the battle in running a successful business. And in the digital age, this invaluable information now comes from customer data: what people are ordering, where, at what time of day and how frequently they purchase certain items. For commercial leaseholders, this kind of information could more valuable than the rent they collect from the ghost kitchen tenants.
But when businesses retain the independence to engage with customers themselves, they get to keep the attached data and progress their own business from these learnings. Using a third-party service essentially rediverts two of your main revenue streams: the money lost in commission, and the customer data. The appeal of ghost kitchens is that business owners get to keep both, protecting their finances and their customer spending habits.
Ghost kitchens promote better customer service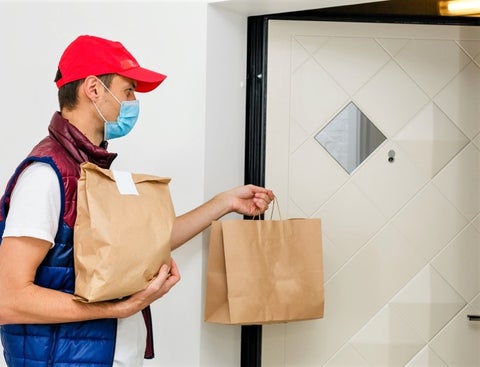 As well as saving the money they would have lost in commission fees, restaurant owners can utilize their existing workforce as delivery drivers. Staff members who were previously laid off could re-enter employment, allowing their wage to be partially subsidized by the delivery fee and the tip they may receive upon arrival. This arrangement can also benefit the customer.
If your restaurant is relatively small, it's likely that some orders will be from regular customers. The existing goodwill generated from this relationship could ensure an ongoing flow of custom, as loyal patrons continue to support your business as it transitions to a delivery-only service.
Not only that, but because your business is represented solely by you and your staff – rather than an external third-party service – customers will have the security of knowing the food they order is dispatched by the same people who make it. Those repeat customers are able to build rapport with your staff as they see the same face many times over; if they like the people who deliver it, they may be encouraged to order your products again.
This kind of customer interaction is a strong means of building trust, whereby the customer can be secure in the knowledge that the food they enjoyed last time will be just as good next time round, and delivered just as quickly. Familiarity with a product, and the guarantee for satisfaction that goes with it, is what establishes brand loyalty. The front-facing nature of the ghost kitchen is what gives that major advantage over the more anonymous aspects of using a delivery service.
Running a restaurant is a dizzyingly complicated venture, and a costly one at that. But if you're looking to turn a lifelong of food into a fully-fledged business, then why not look into ghost kitchens in your surrounding area? Without a third-party in sight, demanding their 35% commission, the business will be all yours.


Once you're up and running, you'll want to know to how best to use Facebook to maximize business potential and improve your online presence. It will be the first step of many, but a great start nonetheless.