Why Ghost Kitchens Have Been Booming in the Pandemic
The convenience of takeout meals has strongly been favored by American diners even before the pandemic. Since 2014, the volume of home delivery orders has risen three times faster than those of dine-in eating, which is a trend perfectly suited to the recent expansion of ghost kitchens during the past year. Valued at $375bn in 2020, the ghost kitchen business model – in which commercial cooking space is leased to businesses by restaurants, or the parent group of which that restaurant is an entity – is set to become a $1tn industry by 2030.
Ghost kitchens have been booming during this pandemic thanks to their low rental costs and reduced overheads, thanks mostly to the total lack of seating or any costly accoutrements such as lighting or furniture. Restauranteurs pay only for the utilities needed to make their product - and can even retain their existing staff as delivery drivers - making ghost kitchens an ideal way to keep businesses afloat when many hospitality hubs have shut their doors for good.
With over 1,500 ghost kitchens in the US, you can expect to see more of them in the months ahead – and here's why.
Ghost kitchens are easier to open than ordinary restaurants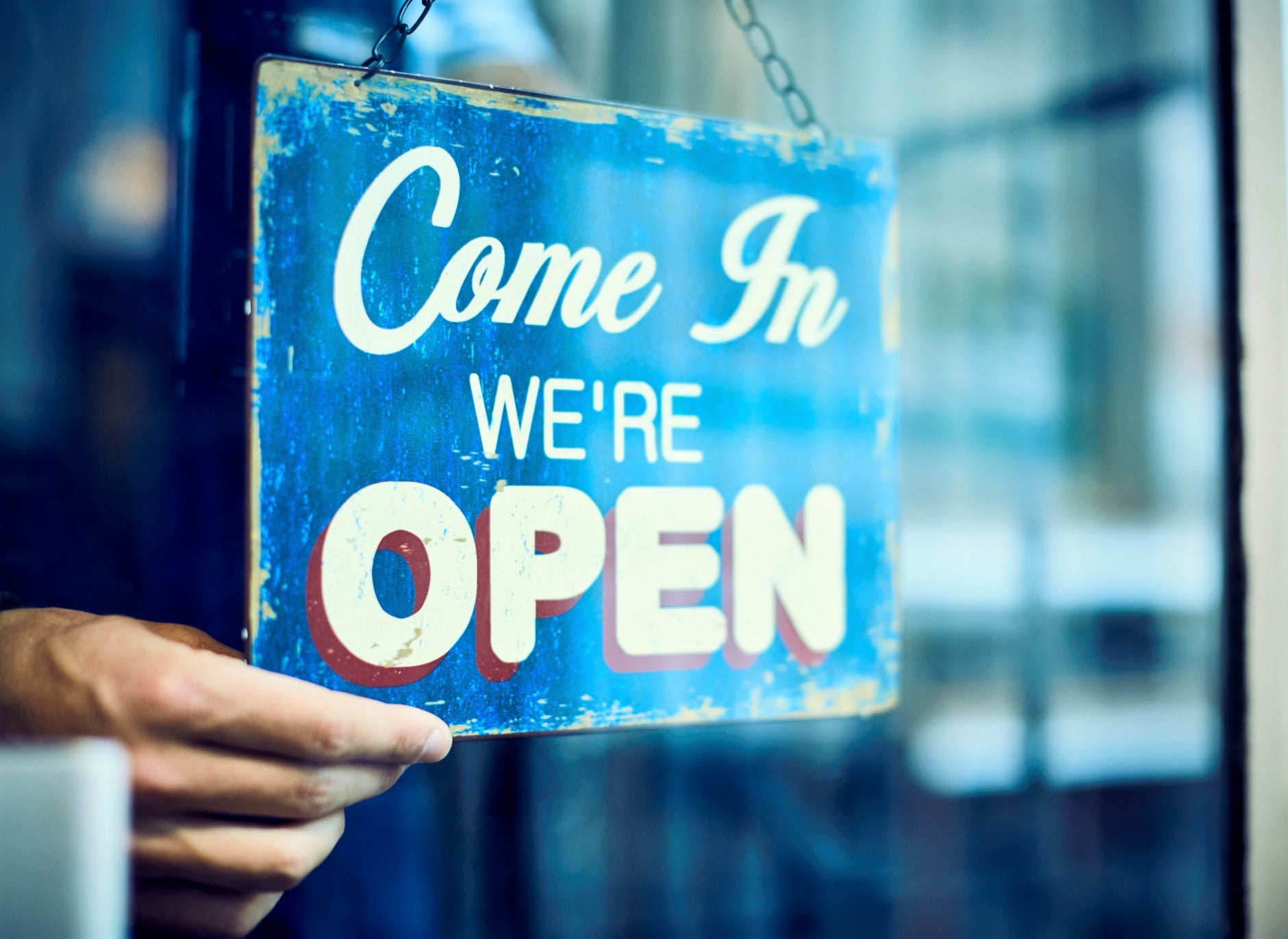 Because restauranteurs are only paying for the cooking space and the included equipment – refrigerators, ovens, gas stoves, work surfaces, and so on – many ghost kitchens operate on a 'turn-key' model whereby they can get to work as soon as they open the door. This also reduces the amount of paperwork required, as the leaseholder satisfies the safety standards of only one area – the kitchen – rather than the entire span of the restaurant and its dining area. There are few customer safety statues to abide by, and the absence of customers allows business to start rolling a lot quicker.
This is because there is no need to concern oneself with interior décor or anything pertaining to the dining experience. The weeks spent repainting the walls or installing stylish light fixtures are no longer necessary, addressing all attention onto the product itself. Ghost kitchens are purely food-oriented entities, allowing small businesses to maximize their output and establish themselves quickly in a new community.
Ghost kitchens have lower overheads than ordinary restaurants
Many restaurants who sought to utilize third-party delivery services throughout the pandemic have been charged with crippling commission rates, which deduct as much as 35% of their revenue. This grim situation led businesses to either shut their doors indefinitely, or continue to scrape by with a reduced income that at least allowed them to dispatch their product.
This is not the case with ghost kitchens, as restaurant owners can simply enlist their previous staff members as delivery drivers, thus reinstating them onto the pay roll (while also allowing them to keep any tips they receive upon delivery.) Another overhead-minimizing benefit of ghost kitchens is their more focused workforces, in that the business requires just two branches of employment: cooking and delivery.
Employing as many chefs as one can fit into the kitchen, and as many delivery drivers as required, will nonetheless amount to a workforce less than that of the total front of house team required in ordinary restaurants. This is what allows restauranteurs to lower their overheads in ghost kitchens, thanks to their lower total wage pay-outs.
Evolution of the restaurant industry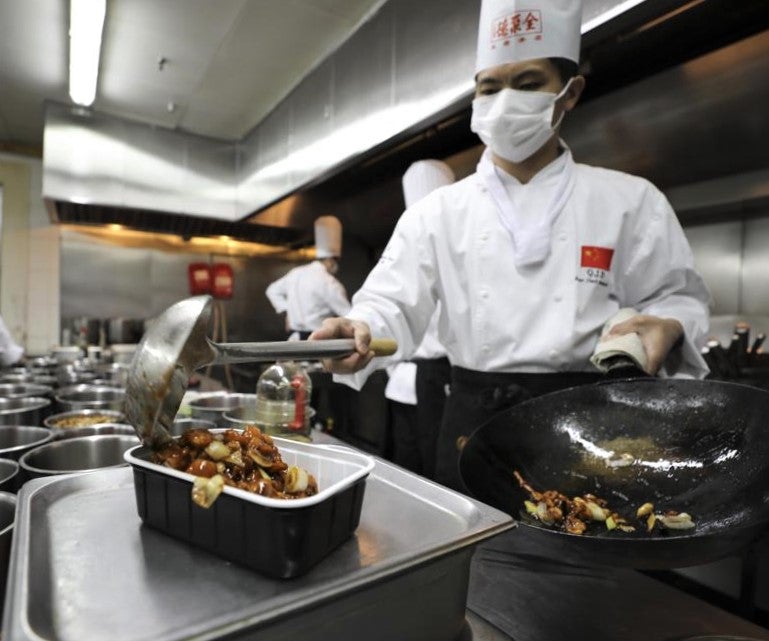 With over two thirds of all food orders in the US being conducted online, there is a definite push toward home delivery, with the principal reason being the convenience it offers. Couple that with the disinclination of diners to venture out in the middle of a pandemic, when the majority of hospitality establishments are closed anyway – an estimated 60% of all restaurant closures in the US have been the result of COVID's decimation of the industry – and it makes sense that more people will want to order takeout.
The greatest strength of ghost kitchens is their capacity for business owners to expand more easily and at a lower cost. Explaining everything you need to know about ghost kitchens in another of our blog posts, there are a variety of different ghost kitchen set-ups. One of the most mobile is the "incubator kitchen" that one can rent from the side of an existing, larger restaurant. These small pop-up kitchens can be set up anywhere and allow a business to expand into new territories without the fearsome rental premiums that often attach themselves to such a venture.
This also affords great potential for experimentation, whereby existing restaurants can focus on a particular type of cuisine – buffalo meat products, for instance – while maintaining their other business as the primary money-maker. If their experiments in alternative cuisine fail to generate substantial income, business owners can still rely on their larger restaurant to keep the wheels turning.
Ghost kitchens maximize product turnover
With the removal of all customer service obligations, ghost kitchens need only focus on the product being dispatched. There are no in-house drinks orders to worry about, no queries among customers whether everything is okay with their meal, no requests for more bread or ketchup – ghost kitchens take orders, make food, and then deliver. This streamlined approach to manufacture and dispatch allows businesses to maximize their turnover by processing as many orders in a day as possible, as their energy is channeled toward just one activity.
With more cooks in the kitchen, there can be greater focus attributed to the food being prepared, as well as time being saved on small tasks like artfully presenting the food on plates – no fiddly compote drizzles here – and you don't even need to hire a kitchen porter to wash up afterwards.
While the reopening of restaurants is an inevitability of the months ahead, one can't ignore the effect this pandemic has wrought upon the hospitality industry – and one of the trends very likely to stay is the continuing rise of the ghost kitchen. If you're keen to start your own business this year, you'll need to know how best to market yourself, so why not take a look at our restaurant owner's blog for tips on increasing restaurant sales or marketing trends in 2021? It could be just what you need to launch your new business in these uncertain times.