10 Tips To Increase Your CPG Website Traffic
We're all aware how important it is these days to have a website for your CPG. Maybe you've spent a lot of time, effort, and money making yours into an attractive and effective extension of your brand.
But what's the use in having a good website unless people are looking at it?
So how do you get existing customers –– and hopefully new ones! –– to visit your website? As a CPG, it's not enough to just have a website with a 'set and forget' approach. Much like your social media pages, you need a good strategy in place to keep your website traffic high.
While that may seem easier said than done, we've got some surefire ways to improve your CPG website and attract way more visitors. Let's dive right in!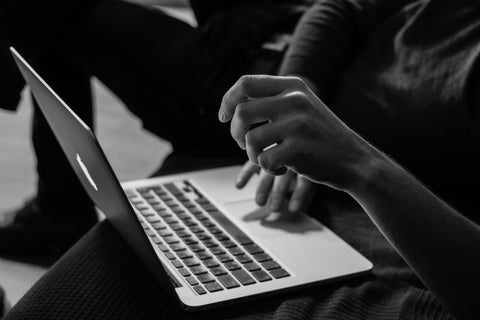 10 tips to get traffic to your CPG website
Figure out your website content, and get consistent
Hands down, the best way to direct traffic to your website is by creating content. Whether this is in the form of blog posts, short videos, recipes, Q&As with staff and customers, or product reviews, having fresh content uploaded to your website is essential.
Identify your buyer persona: what kinds of people are purchasing your products, and what kind of content do they want to see on your site? This is where the story of your CPG brand matters a lot.
The first steps are understanding your demographic and building your story. From there, you can begin creating content, seeing what gets traction, and using that data to inform your content strategy moving forward.
Should I use LinkTree for my CPG?
So many brands are using LinkTree systems that help their users navigate easily through content, but it also takes them away from the main domain of the brand.
We always recommend pointing users directly to your website, and spending some time and money into building a nice social media landing page. If anything, consider a tool like Unbounce.com that will allow you to build a custom landing page that's connected to your domain.
Perform keyword research
When you're creating content for your website, always include relevant keywords. This is what will help your pages show up in Google results, and make sure your content makes its way to the right people.
Find out the keywords and phrases that your target audience is already searching for, then scatter them through all your pieces of written content: in the meta description, the page title, the URL, headers and a few times throughout the piece.
Tools like SEMrush and Moz are great ways to find your relevant keywords. If you've got the budget, hiring a SEO agency or experienced copywriter can be a huge help.
Don't overdo it -– keywords should be integrated naturally into text. Readers know when something is written for a machine rather than for human eyes.
Find some easy backlinks
A backlink is a direct link to your website from an external site. The more backlinks your site has, the more you're considered an 'authority', and the higher you'll rank in Google searches.
Get in touch with other brands in your market –– maybe you can exchange guest blog posts on each other's sites. Then reach out to media outlets and publications to see if they want to feature your products or republish some of your content.
What's the easiest way to get a backlink?
Directories! It may sound simple, but directories like Yelp and Foursquare can count as backlinks and help inform your linking structure to the other parts of Google.
You should go through Google and find the easiest directories to set up for your website, and that will get your started on the road to building backlinks.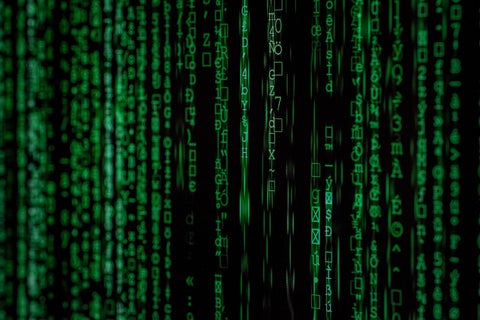 Build a website funnel for your audience

Whether you're going to market or you've already established your niche, every brand serves a different purpose. We all interact with different brands in different ways –– so how do consumers see your CPG company?
Furthermore, what are they looking for from you? If you've crafted a homey, family-based image for your brand maybe you should be sharing personal behind-the-scenes content. If you're more of a prestige brand for busy working millennials, maybe keep your content informative and to the point.
Do some market research, conduct some polls on social media, and implement A/B testing to see what your customers respond best to. Once you understand how your audience feels about your brand, and interacts with your site, it's time to build funnels.
How do you funnel CPG customers?
One of the tricks is building effective website interfaces. This means, as soon as the user lands on the page, they can easily direct to the most important parts of your website.
These pages including: store locator, ingredients and nutritional facts, as well as your CPG contact page. If you can check these boxes when a user enters your site, you've probably built an effective CPG funnel.
There's no point spending time and money making content that no one wants to see!
Social media contests and giveaways
Hosting contests and giveaways are a quick way to boost traffic and reward your customer base for their loyalty. Promote the giveaway on social media, but direct people to enter on your website. Don't give them any external links, drive them straight to your domain.
This type of strategy should play directly into your other strategies, in the essence of using your social media giveaways to create more website content, and to potentially create a backlink opportunity.
When building a social media strategy for CPG, it's important to test your current audience and see how they interact. You could even enlist influencers to help spread the word, and hopefully gain a few new customers in the process!
Analyze your CPG website data
To have a successful website, it's important to know what your customers are doing on there when they visit… and what's turning them away. Analyzing your data is a key step in building a great website, and many CPG brands avoid doing this because its intimidating.
A tool like CrazyEgg can show you exactly what users are doing on your site, what they're clicking, and how much time they're spending on each page. This type of heatmap tracking is very essential for CPG brands. These tools can give UI designers some insight into how to design pages for better funnels and user experience!
Using Google Analytics
Once you can see some general data at how users interact with your frontend, now its time to jump into the nitty gritty of analytics. When using analytics for your CPG brand, you'll need to step back and make some higher level assumptions.
Look at your most visited pages, and see how long users spend on those pages. Is there a high bounce-rate?
Implement new strategies for brand awareness
Brand awareness is essential for success. Start thinking out the box when it comes to promoting your brand –– sometimes social media isn't enough exposure!
Google ads, flyer drops, in-store advertising, promoted posts, influencer marketing, and street ads are all great ways to get your name recognized and stuck in consumers' heads. Each ad can include a CTA to visit your site, which will help drive traffic and brand recall.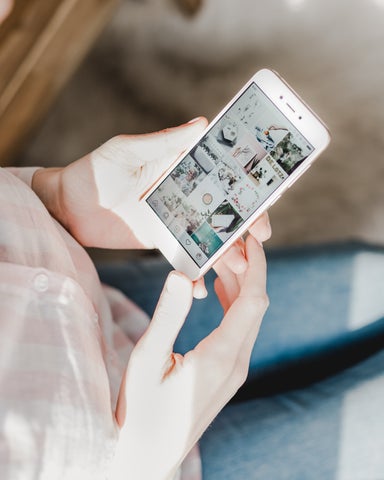 Use your social media to drive traffic
You've probably already got your social strategy sorted out. Instagram, Facebook, Twitter, and even LinkedIn or TikTok can be great places to market your brand and also drive traffic to your website.
Some ways you can use social to get website clicks include:
Sharing your blog posts and other written/video content across your social accounts

Replying to customers' questions with links to relevant answers on your site

Update your bio to include CTAs and links

Hold giveaways which direct users to enter via your website
Start an email newsletter
A weekly or bi-monthly newsletter is a wonderful way to keep in contact with customers, share product updates, and ensure you remain top of mind.
In your newsletter you can include a bunch of CTAs to get readers to visit your website, including links to your written content and 'read more' buttons. Make sure your newsletter is mobile friendly: 46% of all email opens are done on mobile devices.
Try to also use enticing copy in the subject line and title of your newsletter to get that important click-through!
Submit press releases to influential outlets
When you launch a new product or introduce a new service for customers, you should be singing it from the rooftops! Many CPGs will type up a press release with all the info and share it online, but you need to take it a step further.
Reach out to local news outlets and influencers within your CPG's niche. Send through the press release with a personal message and a link to your website, and hopefully you'll get some coverage in return!
Are you the owner of a CPG brand?
Trying to launch a new product or get your brand off the ground and are looking for help with your distribution? You're in the right place.
Buffalo Market is a leading distributor with a special mission. We're all about helping brands who share our love of products that are good for us and good for the planet. A wholesale distribution company based in California, we're passionate about working with purpose-driven food and beverage CPG brands.
Let us help you get a foot in the door
We help brands, small and large, get placed in restaurants, stores, and online retailers –– with fresh and frozen delivery trucks running 365 days a year. We take care of all the tricky logistics and manufacturer issues that will inevitably come up, leaving you with more time to focus on creating a perfect product range.
Working with Buffalo Market gets you in with some of the biggest retailers in the state, an essential leg-up for any small brand that's just starting out.
Interested in seeing what it would look like to partner with us to bring your products to market? Head to our site to get in touch with one of our reps who will take you through the process!