Do I Need a Marketing Agency to Promote My CPG?
Promotion is essential to a CPG's success. No one is going to buy your products unless they know about them!
These days, promotion isn't just about simple advertising. It's wide-ranging and multifaceted. From online ads, social media presence, in-store imagery, influencer marketing, and PR work, there are a lot of moving parts when it comes to promoting your CPG.
And if you're a small operation, it's not always easy to be across every single part of your business. Let's take a look at how to best promote your CPG products, and whether it's worth getting an agency on board to give you a hand.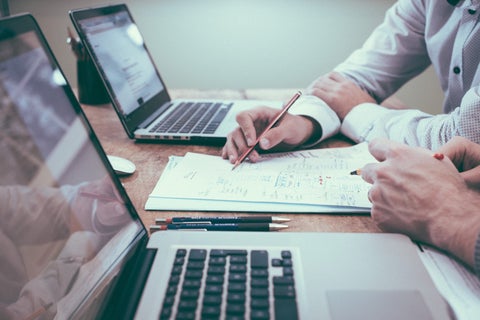 What kind of promotion should you do for a CPG?
Whether your product is already on the market, or you're introducing something new, promotion is essential for building up a buzz around your product. Some of the things you'll need to take on include:
Online advertising, mostly on social media. Banner ads on relevant websites are also a cost-effective option.

In-store signs, stands, and tastings.

A strong social media presence, which keeps your brand top of mind and informs your followers about new launches.

Influencer marketing, enlisting creators with big followings to promote your products.

PR work, getting in touch with journalists and media outlets to provide coverage for your products.
Do agencies cover every form of promotion for a product?
If you're going to bring on an agency to help with promotion, it's important to know from the outset exactly the kind of work they're going to do for you.
Some agencies will take on everything from social management and PR communications to event planning and traditional advertising. While others will only take on one or two aspects of your promotion strategy, leaving you to take charge for the rest.
Consider what is ideal for your company, and what your budget will allow.
Obviously, costs will vary majorly based on service, the size of your company, and the kind of promotion you're looking to execute.
As a rough figure, start-ups and small businesses should expect to spend a minimum of $4,000 a month on creative and marketing staff. This figure doesn't include the cost of paid advertising.
If your budget isn't quite big enough to cover that fee, don't stress! There are plenty of creative ways you can promote your products without blowing all your savings.
Free and inexpensive promotions that CPG brands can do in-house
While some of the more involved promotion strategies may need an expert's touch, there are definitely promotion tactics that you can execute in-house, even without a big budget. Here are some ideas to consider adapting for your promotion rollout.
Social media
This one's essential. From a consumer's perspective, no brand is worth spending money on if they don't have a good social media presence. If a prospective customer can't go to your Instagram page and learn about who you are as a brand, then they're unlikely to take a chance and buy your product.
Facebook and Instagram are no-brainers. TikTok is a fun platform to experiment with, especially if your brand has a playful personality and your audience skews young. LinkedIn might also be worth spending time on, particularly if you have an interesting company story.
Feeling a bit lost in the world of social media? Check out our in-depth starter pack for marketing your CPG on Instagram, which is an excellent starting point to get you on your feet. We've also pulled together some of our favorite examples of CPG marketing on Facebook, which will help get your inspiration flowing.
Blogs and SEO
If you've already got a website set up for your CPG brand, it's a good idea to take it a step further and add a blog. Not only will this help establish you as a legitimate business, but you can also craft your articles to drive traffic to your website.
Using SEO (search engine optimization), brands have found huge success in attracting new customers. It's all about using the right keywords and answering questions that people are already searching for on Google.
Keep your blog relevant to your products. Say you make gluten-free, sustainably-made snacks, you could write a series of blog articles about the benefits of a gluten-free diet, an intro to sustainable manufacturing, or a roundup of the best gluten-free snacks at Trader Joe's.
Fun supermarket promos
An in-person introduction to a brand can really go a long way in converting customers. It gives people a chance to experience who you are as a company, and, more importantly, trial your product without having to spend any money.
A simple plate of tasters isn't just enough. What can you do to really convey to people what your brand is all about?
Think about your brand values and your company ethos, and how you could convey this with decor, signage, and messaging. You could partner with retailers to create on-site cooking class sessions, run food and drink pairing events, or hold education sessions about sustainable shopping.
The best promotions CPGs have done on a budget
Harry's and referral marketing
When this shaving company first launched their brand, they were able to get 100,000 email addresses of potential customers in just one week –– all thanks to referral marketing. Customers who signed up were encouraged to get their friends and family on board as well, and the more referrals an individual executed, the bigger chances they had to win a prize pool.
People who referred five friends had a chance to win free shaving cream, while anyone who referred 50 people could win a year's supply of blades. You could apply the same concept to gaining social media followers as well.
Glossier and influencer marketing
Yes, influencer marketing can be very expensive. But stray away from creators with millions of followers, and instead aim to work with micro-influencers.
You'll find that individuals with between 10k-100k followers often have a much more engaged audience. Micro-influencers have a lot of sway. If they post about your product, there's a good chance that it'll result in more followers and sales for your business.
Glossier absolutely nailed their micro-influencer strategy when they first launched on Instagram and TikTok, centering their brand identity around user-generated content and testimonials from esteemed creators.
Need help from a distributor?
Are you launching a CPG and need some help getting it off the ground? Buffalo Market is a leading distributor of purpose-driven food and beverage brands, and we'll get your products on shelves and in front of the right consumers.
Just ask Inked Organic Bread who increased their sales by 38% by switching to Buffalo Market! Drop us a line today and we'll reach out ASAP.