How Grocery Distribution can Overcome Supply Chain Issues with DSD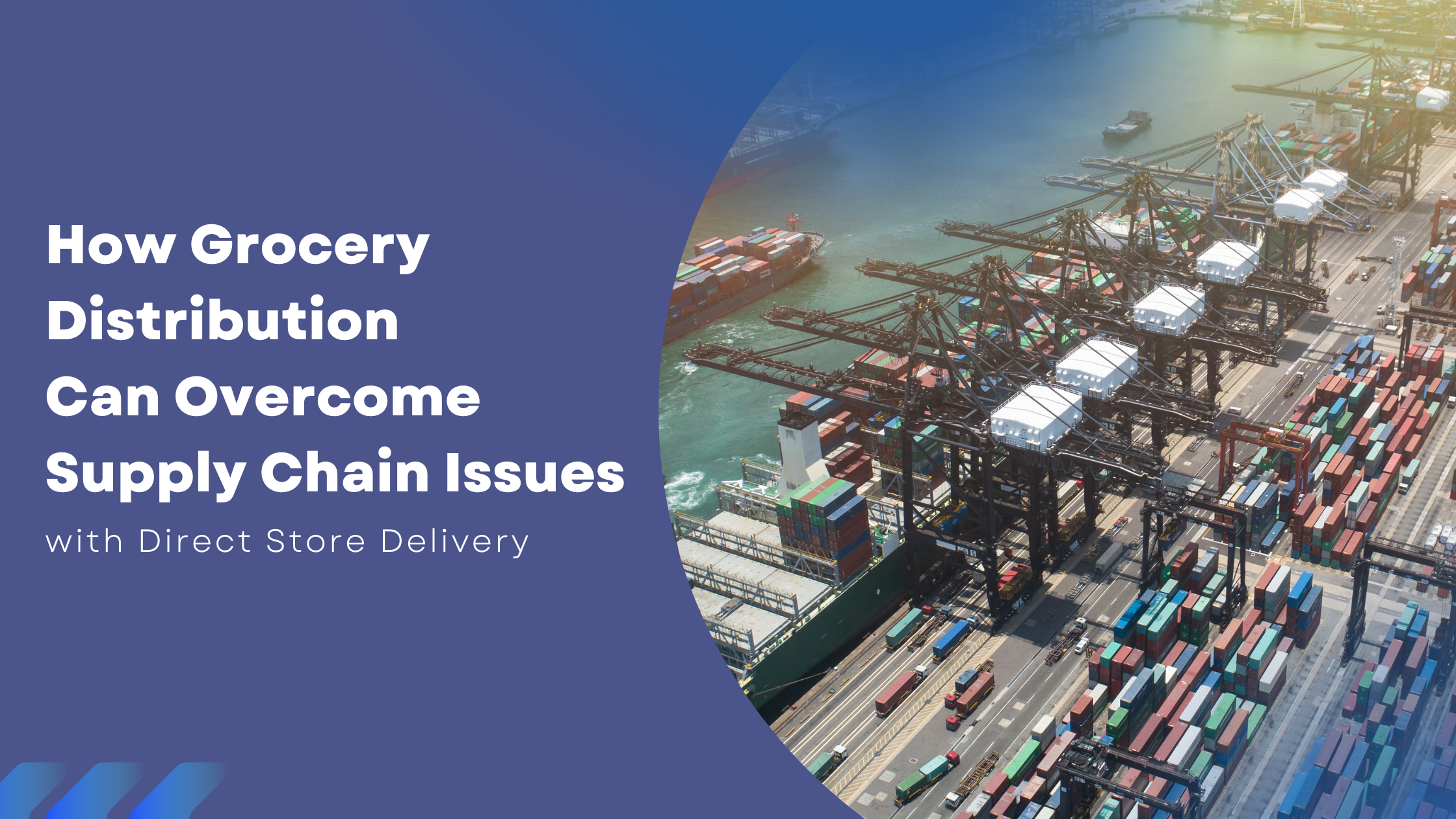 In the realm of distribution, DSD stands for direct store delivery.
It's a CPG delivery model that involves cutting out the warehouse to transport goods straight from a supplier to the stores in which those goods will be sold.
DSD is particularly useful for short-life groceries such as dairy and bread, as well as in-demand items such as soda, ice cream, beer, wine, salty snacks, and many others.
It's also a foundational component of the CPG supply chain. For grocers, DSD products account for 25% of the goods sold and over 50% of profits.
DSD is clearly pretty important for both retailers and suppliers. But did you know it can help you to overcome supply chain issues too? In this post, we explore exactly how.
Want to get started with DSD? Then take a look at Buffalo Market. We handle the logistics of distributing products for forward-thinking CPG brands across the whole of the US.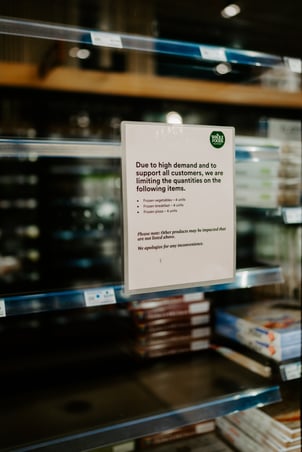 What supply chain issues are CPG brands facing?
Supply chain problems have been an annoyingly persistent feature of industry news for the past couple of years.
So let's start by taking a look at why those supply chain issues are persisting in the here and now.
Shoppers are looking for fresher foods
Fresh foods were "the primary driver of growth in retail stores," according to a 2019 report from Deloitte. 60% of consumers spend up to one-third of their average grocery budget on fresh items — and meeting this demand is one of the supply chain issues facing CPG brands today.
Perishable fresh food items are highly time- and temperature-sensitive
Milk. Bread. Veggies. These types of fresh food items look, feel, and taste their best when they're at their freshest.
The time spent transporting or warehousing these products reduces the window of freshness, meaning they sometimes get to store shelves when they're already past their peak.
That's before we even consider the spoilage that occurs because of supply chain snags. This leads to losses that grocery stores simply can't afford right now.
Labor shortages
Suppliers and retailers have been short-staffed for some time now.
Lots of people were out sick because of COVID-19, and many have left the industry altogether, finding work elsewhere as part of the Great Resignation.
This means that a huge proportion of CPG businesses are struggling to maintain the people power they need to keep the supply chain operating as it should.
Global supply chain issues
There's the bigger picture to consider too.
Unpredictable weather, long shipping times, a European war, and the lingering effects of a global pandemic are all impacting supply chains.
This perfect storm is making it difficult for grocery stores to retain adequate stock. Consumers are faced with empty shelves — and brand loyalty inevitably takes a hit.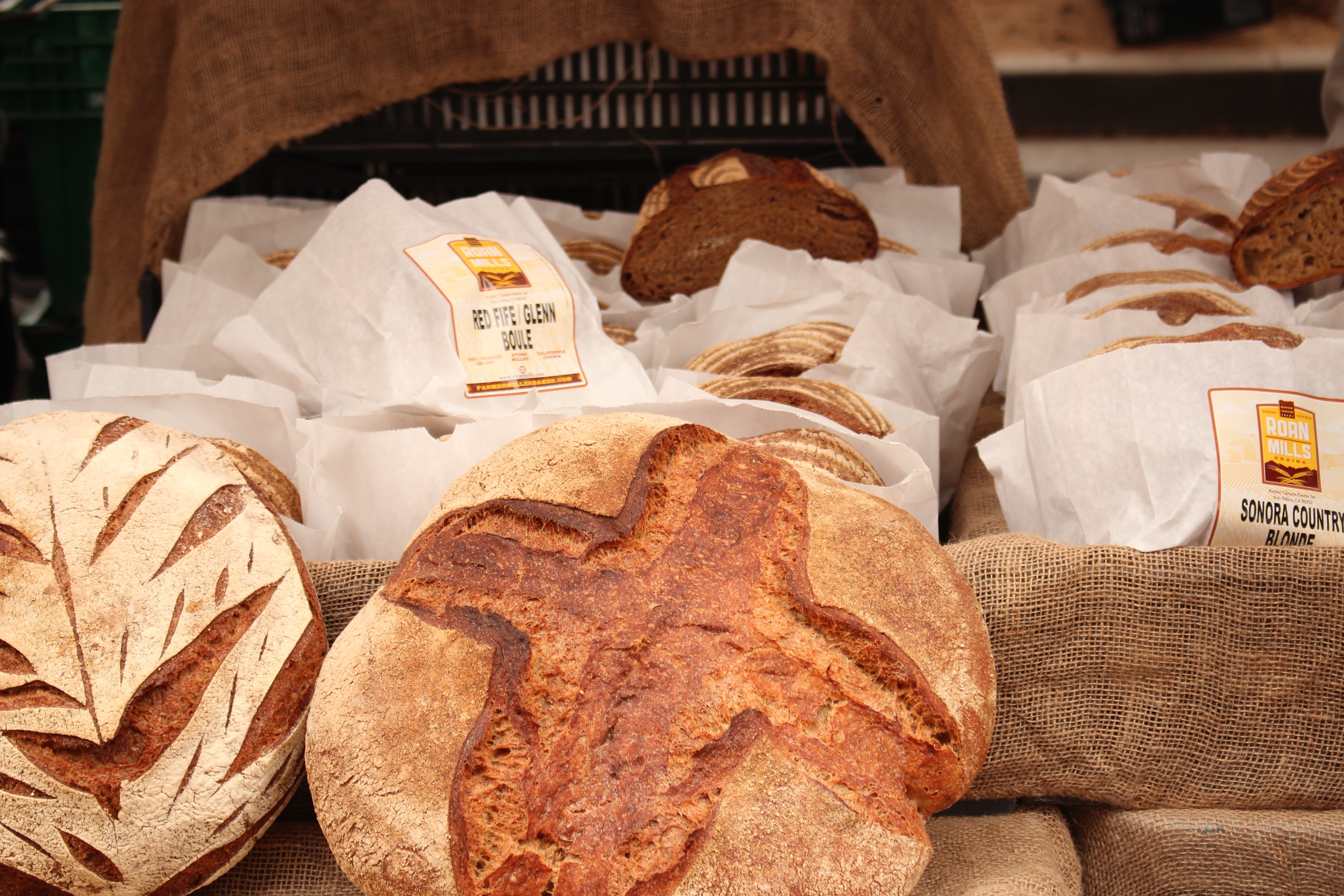 How can DSD help overcome supply chain problems?
Supply chain issues are causing problems for CPG manufacturers, retailers, and consumers. But thankfully, direct store delivery can help in a number of different ways.
DSD delivers a quick time to market
DSD helps suppliers get products onto shelves and into the hands of consumers in super-quick time. This delivery model bypasses distribution centers, so it shortens the supply chain by a couple of links and speeds everything up.
With DSD, products arrive fresh — and in good condition
The more stages in the supply chain, the greater the chance that a CPG product will arrive at a retailer in a less-than-perfect state.
Fresh goods run the risk of going bad. Delicate products — like potato chips or bread, for example — may get damaged as they are moved from truck to warehouse and vice versa.
When you cut a stage or two out of the supply chain, with the help of DSD, your products remain in the best possible condition.
Delivering directly to the store, suppliers can replenish stock quickly
High-demand products leave shelves at a fast rate. The DSD model is good for suppliers, retailers, and consumers because it helps to ensure shelves are never left empty.
When stock runs low, direct store delivery allows for fast replenishment.
DSD empowers suppliers to hone the supply chain process
DSD brings suppliers closer to the retail process; they get to know which products are selling quickly and learn more about consumer behavior.
This helps them to develop their products better, but it also supports them in honing the supply chain process, adapting to consumer demand, and keeping both shoppers and retailers happy.
DSD means reduced costs for retailers
When shifting to a direct store delivery model, retailers reduce their costs for storage, transportation, and labor. That's because a supplier takes responsibility for delivering goods straight to their store door. In fact, according to a Grocery Manufacturers Association study, DSD drives a 30% improvement in working capital for retailers.
DSD encourages a focus on local goods
With direct store delivery, retailers ensure a supply of fresh, locally sourced goods — these products aren't traveling across continents to reach grocery store shelves. And when foods are grown, produced, and sold within the same local area, there's much less that can go wrong when transporting them from A to B.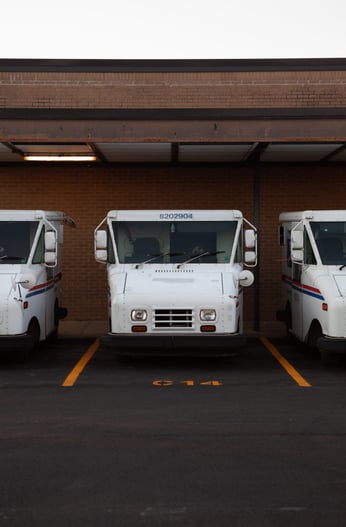 The down-low on direct store delivery
DSD helps both retailers and suppliers to overcome long-running supply chain problems.
By offering a speedy delivery option and cutting out unnecessary stages of the supply chain, CPG brands can provide a fast and reliable supply of their products.
This means fewer stock-outs, less spoilage, reduced costs, and fresher and better quality products on store shelves. It also means happier customers because they're able to get the goods they need when and where they want them.
If you aren't already maximizing the potential of DSD, now could be the time to add this model into the mix.
Want to explore what DSD could do for your CPG store or brand?
Here at Buffalo Market, we specialize in direct store delivery for organic, plant-based, and eco-conscious CPG brands. We deliver frozen, refrigerated, and dry products to retailers across the USA, seven days a week.
Want to improve your supply chain and connect with new retailers? Then submit an inquiry and tell us about your brand and we'll get back to you soon.