How to Find a Distributor for Your CPG
Finding a food distributor for your CPG is probably the most important step when launching a new company.
Well, okay –– maybe coming up with the initial idea and creating your product is a little more crucial. But finding a good distributor who aligns with your brand values and meets your needs is definitely an essential next step!
Once you've got your product idea, designed packaging, set a price point, worked on your social media, nailed a marketing plan, and figured out your initial supply and demand, then you're ready to find the perfect CPG distributor. So, how do you do it?
In this article, we'll go through the ultimate checklist for CPG owners trying to find the right distributor for their product.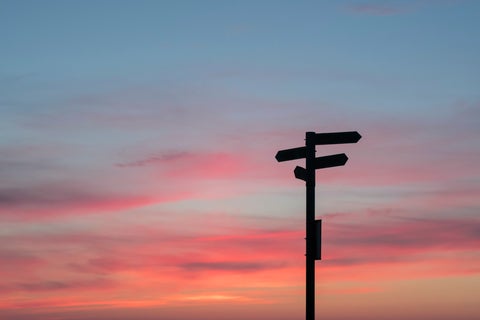 1 - Do a Google search
These days, pretty much everything starts with a Google search. Have a look at the food distribution companies out there and see if any of them sound like they'd be a good fit.
Before you start your search, jot down the key things you want out of your distributor.
Are you hoping to work with a small company focused on customer service, or a bigger company that might cost less?
Does your product fall into a specific niche like vegan, organic, or kosher?
Is your brand founded on certain ethics that you want to see mirrored in the distributor you partner with?
As you search for companies online, write a shortlist of everyone you think would be a great fit for your brand, then do some research into each one.
2 - Ask around
You've now got your shortlist. Great stuff! Next up is word of mouth. Ask others in your industry if they can recommend any great distributors they've worked with. Are any of these companies already on your shortlist?
From our experience, every small CPG brand is warm and friendly, and always ready to give advice. Even if you don't personally know anyone in the industry, send out a few emails and you'll surely find someone willing to chat.
Getting a recommendation from another small business is a solid reassurance that they're going to be a good fit. And if you know which food distributors your competitors are using, then you'll know for sure that they have experience with your type of products.
​​
3 - Go out and meet people
If you're in a position where you can visit trade shows and industry events, that's a great way to discover and learn about even more food distribution options.
Plus, it's face-to-face, which is always easier in terms of getting a feel for someone.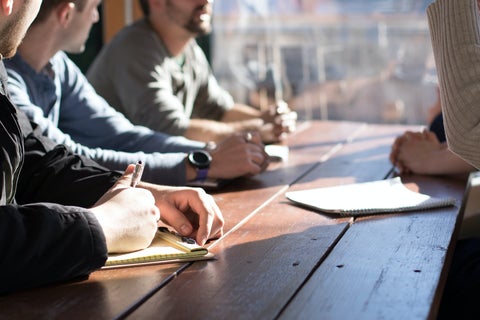 4- Ask questions
Don't be afraid to reach out to distributors on your shortlist and ask the burning questions (we'll share some just below, to get you started!). At the end of the day, this is a huge decision for your business and you have the right to get all the information.
Here are some questions you might want to ask:
What's the company's mission and vision?

What types of products do they currently carry?

Do they carry a mix of organic and conventionally grown goods in the same trucks?

What parts of the supply chain do they handle? Some companies only handle transportation, while others offer marketing and sales strategies as well.

Are they a nationwide company, or do they only supply to certain regions?

Are they equipped to handle specialty goods if needed, like delicate packaging, temperature-sensitive, or fresh perishables, for example?
5 - Perfect your pitch
Alright, so you've narrowed down your shortlist to a couple of stellar food distributors you'd love to work with. Now comes the fun part: pitching!
This isn't a step you want to skimp on. Your pitch should really make your product shine and pique a distributor's interest into wanting to work with you. What makes your product stand out from everything else on the market? Why is your brand better than your competitors? What is it about your products that will make them fly off the shelves?
It's okay to pitch to a number of different companies and take the time to chat with the brand representative to make sure you're a good match. It's not only a chance to see what they think of your CPG but also to check that they have the knowledge and expertise you need to help your product truly succeed.
Your potential partnership with this company will take shape through the power of your pitch.
Not to stress you out, but your future depends on it!
Take all the time you need.
Ready to sign on the dotted line? Hold up just one second...
It's decision time! Is this distribution partner the very best for your CPG?
Does your food distributor offer sales guidance?
If not, that means 100% of the sales and marketing of your product falls to you. Some brands like to maintain control of their sales plan, but if you don't have much experience, you might want to rely on your distributor and their existing relationships with retail outlets.
How much does their food distribution service cost?
Distributors get paid a percentage of sales, which usually ranges between 10% and 25%. Before you decide on a company to partner with, you need to know what they'll be charging you for their services.
This will then influence how you'll price your products. Always make sure you have a clear understanding of your margins.
How long will they take to get started?
Depending on the size of a company and how they operate, it can take anywhere from weeks to months to get the ball rolling. Find out how much time will pass between you signing a contract and them delivering your products to stores.
If you want to get your goods on the shelves ASAP, this could be a deal-breaker.
How many other CPG clients do they have?
Some CPG brands are happy to work with giant corporations, as it means lower costs and faster turnarounds. But if you're looking for a more personalized experience, where you know the distributor wants you to succeed, you may prefer opting for a smaller company with fewer clients.
It can be hard to really make sure that the company you go with is actually a perfect fit. After all, your company is like your baby –– you've grown it from the ground up and have high hopes for how it will succeed.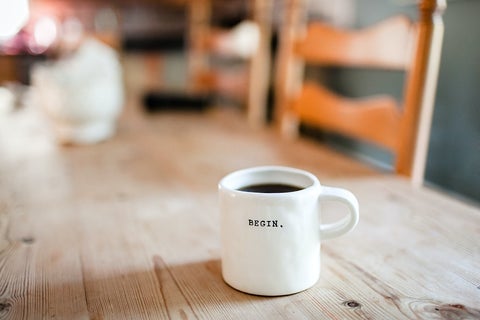 Have more questions about what you should be looking for in a CPG distributor? Check out this article we've written with some more in-depth points you can follow.
At the end of the day, you should never settle. There are so many food distribution companies out there, big and small, local and global, so don't just opt for the first one you see. Your perfect match is out there.
At Buffalo Market, we're proud of the relationship we have with all of our clients. We're a leading distributor of purpose-driven food and beverage brands, and we take the time to ensure that all our clients share our values.
We're super transparent about everything we stand for, and our reps go out of their way to make sure that our clients are thriving.
Want to learn more? Get in touch today to see how we can work together and bring your CPG vision to life!