How CPGs Can Find Food Distributors
You've had your brilliant idea for an innovative consumer packaged goods (CPG) brand. You've done your market research, got unrivaled branding, and now you're looking into how to get your products into the right stores.
It's no easy feat. It's a competitive market out there, and you'll be up against many other brands who are also looking to change the world, so you'll need some help.
Food distributors (as opposed to food wholesalers) will be your brand's best friend. Pair up with the right one, and your product will find its way into the perfect stores or restaurants to reach your ideal customers.
From there, your brand will really begin to catch on through word-of-mouth, and that's when the fun really begins.
But how do you find these ideal food distribution partners? We know it can be a bit of a maze to navigate. That's why, in this article, we'll give you all the tips and tricks on where to start looking for a CPG distribution partner and what you should be looking for.
What to look for in a CPG distributor
A CPG owner should never settle. There's a distribution partner out there for everyone, so if you want your brand to realize ultimate success don't just opt for the first one you see. Instead, look out for...
Common values
The distributor you end up with should align with your brand's mission and values. If you're a plant-based brand, it might not be best to partner up with a distributor who mainly works with meat and dairy, for instance.
The right CPG distributor will be more likely to have established relationships with retailers who also share your values. This way, they'll be able to get your products into stores much more easily — and into the hands of customers who want what you're selling.
It pays off to put the research in beforehand!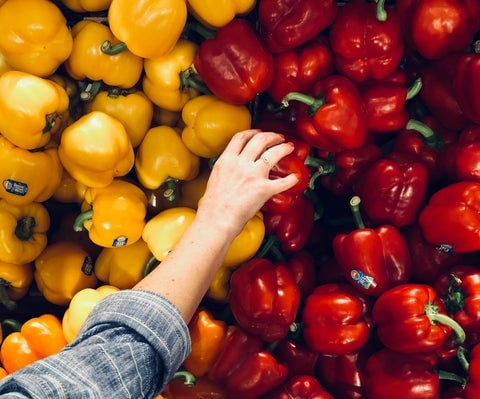 Specializations
Whether you manufacture foods, beverages, or any other types of CPGs, working with a distributor who knows your niche inside out will make for a much smoother ride.
For instance, if you sell fresh produce, you'll need to work with distributors that can transport it quickly and in the exact right conditions. Temperature, storage, and handling should all be considered. That food needs to remain super fresh when it hits stores — and stay that way when it gets to your customer's homes!
Reputation
A distributor's reputation with other CPGs is a great steer when selecting one to work with yourself. You can try talking to other brand owners and asking about their own experiences or there might be some reviews on display online. It's always worth digging to see what people are saying about their distributor's customer service.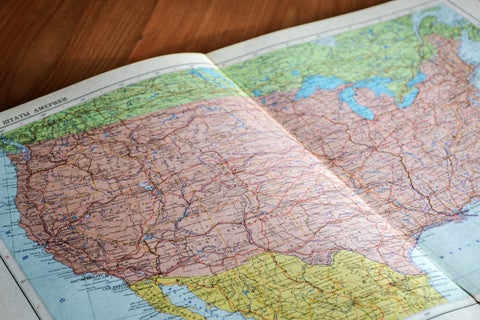 Region
Some food distributors will work in specific regions, i.e. California, while others may work on a national level. National distributors are usually more difficult to land a partnership with, especially if you're a new CPG brand.
Regional distributors have the advantage of being far more engaged with your brand. They'll help you to dominate a certain geographic location, from which you can then expand out.
Service offerings
Different distributors will offer different types of services, so know what you're looking for before approaching them. Some will only handle transportation, others might lend a hand with your marketing or sales strategies.
If you think that those extra services might be something you're interested in, be prepared to pay a little extra and/or be on the hunt for a little longer. That effort and investment pay off, though, if it adds value to your CPG.
Now that you know what you're looking for, let's find your dream distributor, shall we?
How to find the right distributor for your CPG brand
You don't have to go it alone when finding food distribution providers across the US...
Outsource the help
If you'd like to have the pick of all the perfect distributors for your brand without any of the work or the hassle, you have the option to hire a company that will do it for you.
You can ask these associations to curate a list of potential distributors along with their service offerings, how they can help your brand, regions, partners they already work with, reviews or testimonials, costing scenarios, and what niches they specialize in.
Essentially everything from the list above.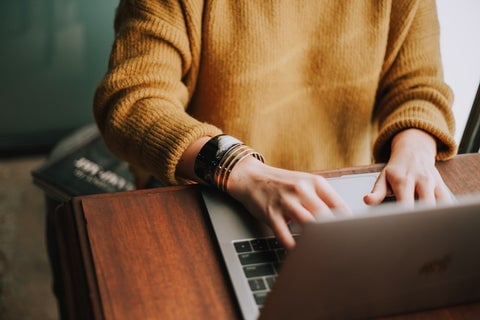 Surf the web
If you'd rather keep big decisions, like who will distribute your CPG, in-house, then head to the web. You could google the keywords around your brand, such as 'best distributor for organic food CPG products' or 'leading distributor for healthy beverages' or whatever would best fit your products.
Organization is key here. You could set up your own spreadsheet and compare aspects of every distributor that fits your specifications to discover which one comes out on top. From there, you could shortlist your top 3 ideal CPG distributors to get in touch with.
Ask around
If you've got some contacts in the industry, it's worth giving them a call. Someone is bound to know of a relevant distributor for your brand. Or if not, they might be able to point you in the right direction.
Retailers might know of some good distributors. The distributor is essentially there to help pair you up with retailers and keep them happy on your behalf, so if a retailer loves a distributor enough to recommend some to you, they'll definitely be worth checking out.
Good distributors will only want to take your business if you're a good fit for them too. So if you get in touch with some and they pass on your brand, don't let it dishearten you. They might even be happy to suggest some better matches for you, as they weren't able to take you on themselves.
Get down to a trade show
Prefer to make your business connections in person? Then head down to a local trade show or sales expo. This way, you'll be able to network with other businesses and find out what distributors your competitors might be using. If they won't give you exact names and details — great food distribution partners are like gold dust, as we've explained — they might give you some tips on how to find one for yourself.
Some distributors may even attend these events themselves! Networking is just as important to them as it is to CPG brands like yours. Get into a conversation with a distributor's spokesperson, and you never know, you might score a partnership.
What about food distributors near me?
If you're looking for a food and beverage distributor that's more local to your business, check out some of our regional lists, including our list of The Top 20 Food Distributors in America:
I've found some good distributors! What now?
You'll need to prepare a good pitch. Distributors can only distribute a limited number of products, so you'll need to convince them that your product is better than any other brands trying get in there.
Once you've got that pitch nailed, start securing an audience. Work down your list of distributors, starting with the most ideal first.
The really good news is that from researching how CPGs find distributors, you've stumbled across this article which just so happens to be from one of the leading distributors for purpose-driven food and beverage brands in the US.
If you've got a food or drink product that's either good for the planet or good for people, we want to hear from you. Get in touch with us at Buffalo Market today and we might just get you stocked in no time at all!