Independent Wholesale Food Distributors in Seattle [5 Examples]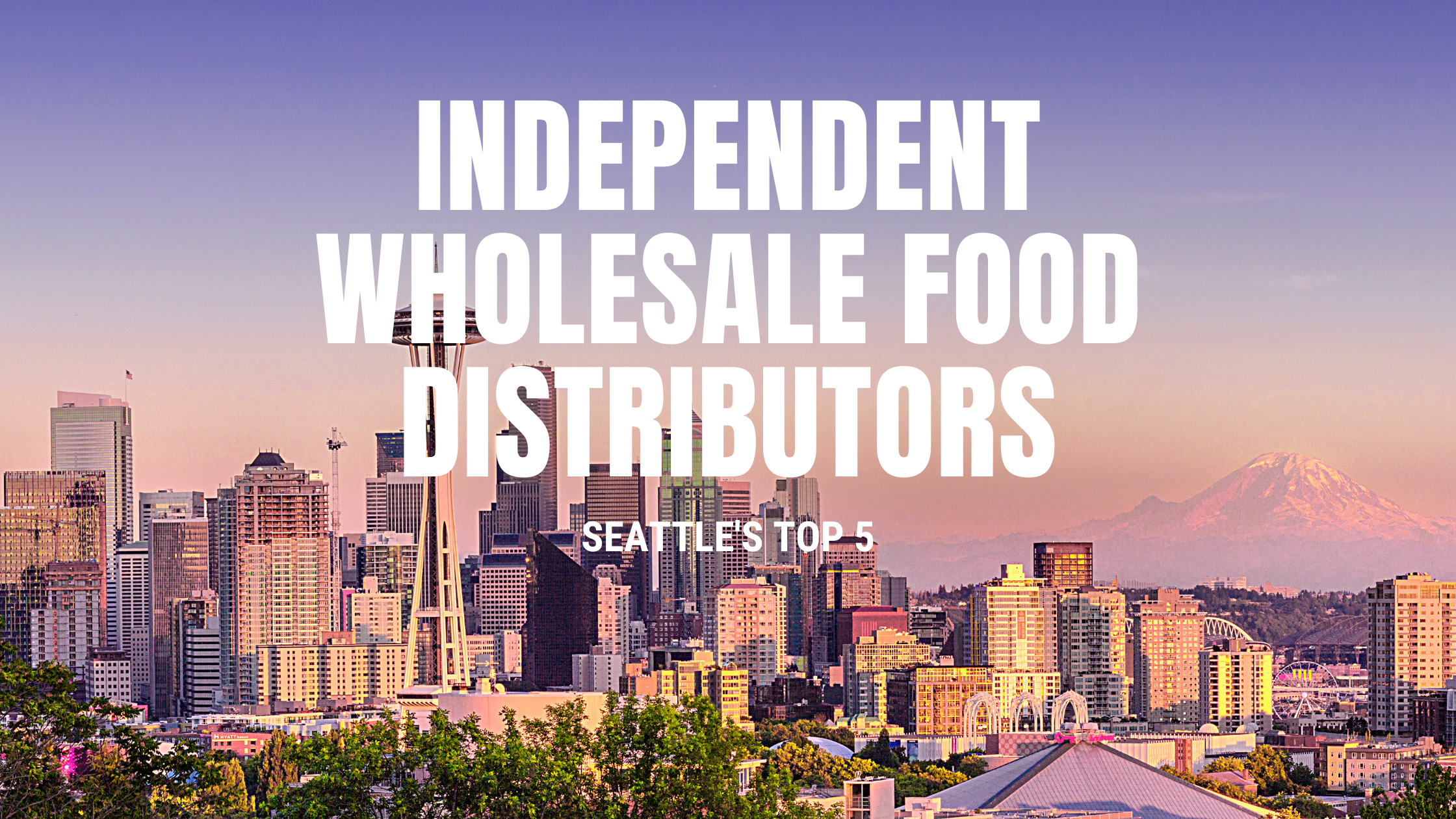 Whether you're a small business grocer or a buyer for a major grocery chain with stores in the Pacific Northwest, it's critical that you work with a wholesale food distributor in the Seattle area you can rely on.
In this article, we'll introduce you to five of the top independent food distributors in Seattle and what makes each of them a good partner, depending on the services you're looking for.
Why you should work with an independent food distributor
As a buyer, your first instinct might be to sign a contract with one of the country's larger distributors. The big players in the industry carry a large assortment of products across numerous departments and represent mainstream brands with high name recognition.
While those features may sound tempting, you should consider instead working with one of America's independent or family-owned wholesale food distributors.
Attentiveness
Independent food distributors can offer your business individual attention at a level that would be impossible for a large carrier to meet. A smaller food distributor is more likely to be invested in the success of your business and the brands they represent, which means they will make more frequent deliveries and put more care into handling your account.
Agility
Independent food distributors are also much more nimble than larger ones. Massive companies are slow to react to change, with bureaucratic gridlock gumming up their ability to quickly respond to concerns or service requests. It's easier for independent food distributors to turn on a dime and see that your needs are met with urgency.


Transparency
You can also rely on an independent or family-owned wholesale food distributor to be more transparent with costs. Large chain distributors produce mystifying invoices with myriad fees, often with no explanation as to what some charges are for. These nickel-and-dime billing tactics eat into your bottom line and make it difficult to stay profitable. Independent food distributors are incentivized to be transparent and consistent with their costs—your success is their success.
Five of the Best Independent Food Distributors in Seattle
1. Buffalo Market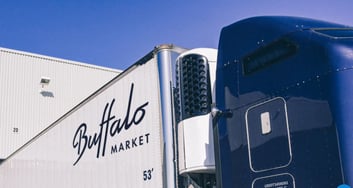 Buffalo Market is one of the best food distributors in Seattle and the leading distributor of mission-driven food and beverage brands.
Our company was founded as a grocery home delivery service at the height of the pandemic—when it was important for the health of the community for people to stay at home. From there, our passion for making good food more accessible grew, and we branched out into the food distribution business.
We specialize in fast-moving products that are good for you and good for the planet. Our direct-to-store (DSD) delivery model ensures that high-sale items like dairy, bread, and beverages are consistently delivered and merchandised.
Reach out to our sales team today to learn more about Buffalo Market and why we're the best food distributor in Seattle and beyond.
2. Pacific Food Importe
rs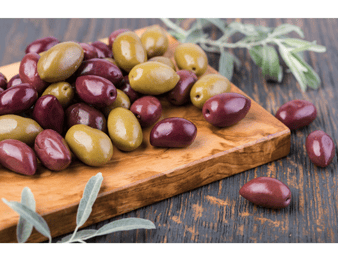 Specializing in Mediterranean food items, Pacific Food Importers has been in the industry since 1971. What started as a small cheese and olive importing business has now grown into a full-service distributor for restaurants and grocery stores across the Pacific Northwest.
Many independent food distributors have small beginnings, usually focusing on an area of expertise or passion. PFI's founder, "Big John" started out selling Greek imports out of the trunk of his car!
You can count on these types of companies to bring that energy to the handling of your account. You'll see this passion reflected both in the quality of brands they carry, and the thoughtful service they provide.
3. Crown Pacific Fine Foods
Crown Pacific Fine Foods was founded in 1982 with the purpose of bringing "extraordinary and rare tastes of ancient worlds and foreign lands back to the United States." In the decades since, the distributor has grown its offering of fine foods to over 9,000 products.
For independent food distributors, curation is key. Companies like Crown Pacific Fine Foods will send their buyers out into the world to search far and wide for the highest quality items money can buy.
When you work with a smaller distributor, you join them on their mission to bring good, quality food and beverage items to market.
4. Food Services, Inc.
With a history that goes back as far as 1945, family-owned Food Services, Inc., is a prime example of what independent food distributors stand for.
According to its website, this company values its customers, the importance of community, and the dedication of its employees. It's precisely values like these that help set family-owned businesses apart from mega-distributors.
When you work with an organization that behaves like a community, you foster trust and teamwork between both parties.
5. Spokane Produce
Another family-owned food distributor that's been around since the 1940s, Spokane Produce specializes in produce, deli, and floral items. This company started as a co-op of farmers that eventually moved away from agriculture and condensed to a single member, but the focus on farm-freshness remains.
Fruits, veggies, meat, and fresh flowers are all items with an extremely short shelf life, so It's especially important for retailers that these products are delivered daily and at the peak of saleability.
Smaller, savvy distributors like Spokane Produce are lithe enough to guarantee timely deliveries and knowledgeable enough to care for freshly harvested produce in transit.



The Best Independent Food Distributor in Seattle: Buffalo Market
We know we're tooting our own horn here, but between our product catalog, fleet agility, and dedication to our brand and retail partners, Buffalo Market is simply the best food distributor in Seattle and beyond.
Whichever distributor you choose to work with, we highly encourage you to explore independent and family-owned businesses. Like Buffalo Market, they will be more invested in your relationship and the success of your business, and you'll form a partnership that will benefit you both for years to come.
To learn more about becoming a partner with Buffalo Market or to find out how our legendary DSD service can help your business, reach out to our team today!


What about food distributors near me?
If you're looking for a food and beverage distributor that's more local to your business, check out some of our regional lists, including our list of The Top 20 Food Distributors in America: