Wholesale Food Distributor San Francisco
San Francisco is famed for its bustling culinary culture. Some would even argue that it's the 'go-to' city to find good food — contending with some of the top cities in the world. According to the San Francisco fact sheet, going to dine-in restaurants is the number one activity to do in the area!
Whether it's the iconic sourdough from Boudin Sourdough or the original Mission Burrito from the Mission district, foodies come from all over the world to sample the diverse flavors of San Fran.
And that's exactly why San Francisco is such a hotspot for growing food and beverage consumer packaged goods (CPG) brands.
Whether your product is picked up by indie retailers, major supermarket chains, quirky restaurants or famous eateries, becoming an established food or beverage CPG in San Francisco is a fast-track to becoming a national household name.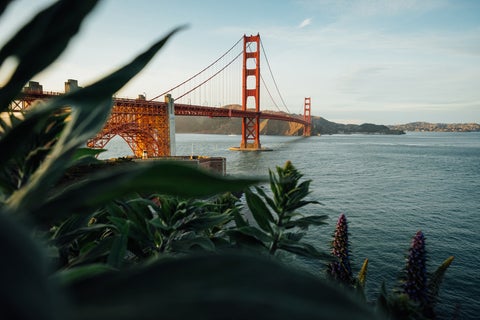 It's a competitive market
With great market potential comes great competition. Not only do startup CPGs look to build their foundations in San Francisco, but thriving brands from other states and cities are hungry to break into this region.
There are over 1,800 supermarkets and grocery stores in the San Francisco Bay area. This might not sound like a huge amount, but if you consider that San Francisco is just one city in the state of California–which has 4,701 grocery stores overall, then you begin to realize just how big their share of the market really is.
Beyond that, there are over 4,400 restaurants home to San Francisco, serving cuisines from all over the world. That's one restaurant for every 100 people!
It's no wonder that so many CPGs are battling for a seat at the (dining) table. But with so many food and beverage brands looking to be stocked in supermarkets or served in restaurants, it's tough to get your CPG noticed.
That's where having a wholesale food distributor can help to set you apart from the competition.
Wholesale distributors can get your products stocked in San Francisco
Food and beverage distributors are like the mighty sidekicks of superhero CPGs. While the brand brings the great products and all-important branding, the distributor ensures that they actually make it out into the world, finding their rightful place on supermarket shelves or restaurant menus. You create the value, we distribute it.
After all, where would Batman be without Robin?
Distributors go above and beyond for their partners. Not only do they get products into stores, they can take charge of logistics, merchandising, inventory management, order handling, transportation and so much more. To understand more about the responsibilities of wholesale distributors, check out this handy article.
There's a whole host of distributors that you could outsource to. We've pulled together lists of the top distributors in the United States, as well as the best of Los Angeles and Sacramento, many of which cover San Francisco.
Established wholesale distributors will have a strong network of retailers and wholesalers that they can tap into on behalf of their CPG partners. Specialist distributors will be particularly knowledgeable about your product and industry — plus, they'll know all the right people. Having contacts is key to getting your brand stocked quickly in the relevant niche stores.
For example, if you have a natural food product, partnering with a CPG that specializes in this area would mean that they can hook you up with all the best indie natural food stores in San Francisco. We've written a whole article with tips about stocking natural or vegan products, which you can find here.
If you're on the hunt for the ideal wholesale distributor, there's one in particular that outshines any other. Sure, we may be somewhat biased, but we can confirm that it is the one and only Buffalo Market.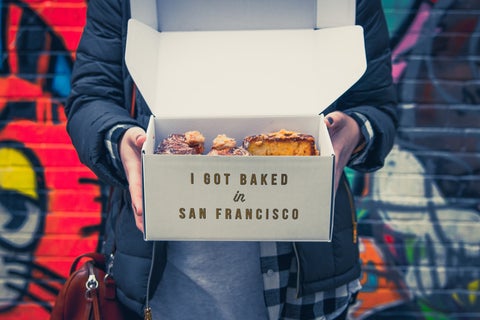 Why choose Buffalo Market for wholesale distribution in San Francisco?
Well, let's lead with telling you about how we're the leading distributor for food and beverage CPGs with a purpose.
Buffalo Market is the leading distributor of purpose-driven food and beverage brands. We specialize in the foods that will become an increasing part of our world: alternative proteins, regenerative agriculture, good for you and the planet.
It doesn't matter if you're just starting out or you've been around for years. If we think that you've got an exceptional product with an admirable purpose, we'll probably want to work with you!
What do we specialize in?
We've already covered that we like mission-driven CPGs. Typically, the brands that we work with manufacture any of the following;
alternative proteins

plant-based food and drink

regenerative agriculture

organic farming and processing

sustainable business practices
It doesn't matter if they're dried, refrigerated or frozen — we can distribute it all.
What do we actually do?
We go that extra mile for our partner brands and retailers, both metaphorically and physically on our delivery trips. Through full transparency and logistical excellence, Buffalo Market is positioned to transform the future of food distribution.
Once we've approached the perfect retailers to stock your product and struck a good deal, we'll deliver it to them.
When it comes to getting your products on shelves, we don't rest. We deliver 7 days a week, 365 days a year, because you never know when a retailer is going to need more inventory. You can choose between LTL (less than truckload) or FTL (full truckload) transportation services, depending on what suits your business. We even offer direct store delivery (DSD), so that there's never a moment that your products are unavailable.
Our delivery team are all trained to transport and handle your specialized products with expert care. That's because we know how important it is to deliver your brand's products fresh and intact. Showing up with damaged or spoiled goods would not only mean that the products are unlikely to sell, it can be damaging to the brand — we ensure that that doesn't happen.
Once they've arrived safely in store, we'll use our merchandising expertise to display your products. It's not an art, it's not a science — it's the combination of the two. Though product display can be often overlooked, it can be key to getting your products noticed–and purchased–by customers.
And as if all that wasn't enough, we even help brands to establish an online presence and marketing plan.
We know, we do a lot. We're just passionate about helping great CPG brands to thrive! You can think of us as an entire workforce added to your business, driving you to success.
Which retailers do we work with?
We deliver to major supermarkets, independent retailers and indie stores.
It's important to get your products in front of the right consumers. Finding your way into niche stores is the perfect way to hyper-target your ideal customers, while appearing in national supermarket chains is great for brand awareness. That's why we work with both, to get the best results for your business.
Where are we based?
While we are based in the Bay Area of Los Angeles, we distribute to retailers and food service outlets throughout California, to Las Vegas and beyond.
How can you get in touch?
If you're ready to access our unmatched logistics support, sales and marketing services as well as our community of mission-driven brands and retailers, it's time for you to reach out.
Get in touch with our friendly team today, so that we can take all the hard work off your hands, letting you focus on your business.