Direct Store Delivery (DSD) Will Keep Growing in 2022. Here's why!
The supply chain for consumer packaged goods (CPG) brands is continually evolving. In 2022, as with most businesses and industries, there are 2 main factors that differentiate the winners: speed and convenience.
There is one catch that many brands do slip up on while they're striving to achieve speed and convenience — you must not compromise quality.
Direct store delivery (DSD) is the way that many CPG brands are achieving fast delivery times to retailers, whenever they need it, fresh and intact.
Unsure what DSD is exactly? It's fundamentally the means of transporting products from the manufacturers directly to the store — skipping the interim of the retailer's own warehouse. If you're a CPG brand, you should familiarize yourself with the DSD process because, in 2022, it could really benefit your business model.
Here's a handy series we wrote about direct store delivery: Part 1 - What is DSD? And Part 2 - Best Practices for DSD.
So why are DSD products so popular amongst CPGs in recent times? Is it really the best option for food and beverage businesses? Let's explore.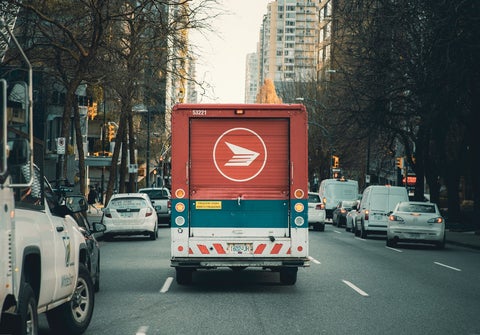 Direct store delivery: the best approach for CPG in 2022 and beyond?
Tap into local demand
In recent years, we learned the value of keeping everything closer to home. A combination of travel restrictions, having to work from home, and maintaining social distancing by avoiding large crowds have led to a shift in consumer behavior. They have ventured (not very far) out to local independent stores and restaurants — great news for small businesses.
CPGs can benefit from this localized consumerism through DSD. Specialized local distributors will have a whole host of valuable neighborhood data so that you can stock the exact right products at the right times.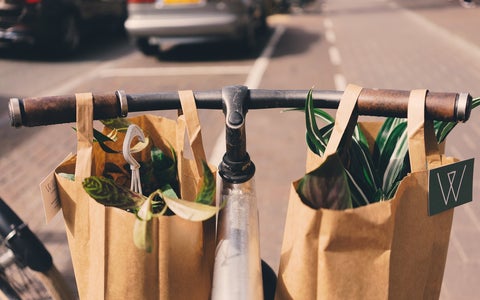 Hyper-target customers
Back in the day, brands would post up their advertisements hoping to appeal to as many consumers as possible. They might buy a space on a billboard over the highway and fingers crossed, people would buy their products. But in an age where consumers are flooded with ads (which they usually ignore), it's far more important for you to be specific. You need to know exactly who your ideal customers are and where they spend their time.
Let's say you sell an innovative plant-based protein alternative, you'd probably want to be stocked in a store that sells a lot of vegan products, where consumers are ready and willing to try new things. Retailers like this probably won't have their own distribution channels, which is where DSD steps in. Getting your products onto the right shelves in front of the right customer profile will help your CPG to become more profitable.
Remain agile
Industry change is inevitable, and the winners are always those who can adapt quickly and successfully. DSD products give you the most flexible distribution method for CPGs, allowing brands to stock whichever product is needed wherever it's needed. Data from DSD technology helps brands to keep one step ahead of their customers, meaning that shelves can be regularly replenished when products sell in unprecedented volumes. It's vital to avoid those 'out-of-stock' scenarios.
Those who choose not to tap into such valuable DSD data may be risking a lot more than just a competitive advantage. If brands aren't equipped to keep up with demand and fail to deliver, retailers won't be happy. It might just cost you your space on those all-important shelves.
Reduce waste
Without DSD, it's possible that products could sit in retailer's warehouses for an extended period of time. Pair that with a probable bumpy ride to the store and your customers won't be getting the best of your products. Damaged or out-of-date products don't sell and retailers can end up throwing your products (and therefore revenue) in the trash.
In 2021, consumers are averse to waste, especially food waste. They're also unsurprisingly averse to buying damaged goods. Using DSD reduces the time that your products spend in the supply chain and it ensures that they're transported with the utmost care to avoid damage. It's a great way to optimize your inventory turnover rate.
Plus, if you're a brand doing good for the planet, cutting waste should be a top priority.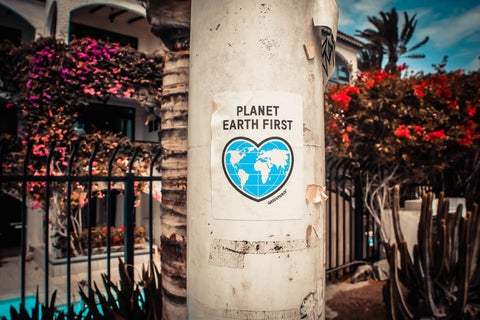 Take control of sanitation
You can't guarantee anything to your customers that you're not in control of. Once you put your products into the hands of retailer's warehouses and trucks, you're no longer in control.
Alternatively, DSD keeps your products under your own supervision until they hit the shelves. This way, you can guarantee that your products remain in the most hygienic and sanitized conditions. This is especially important in 2021, when consumers are seeking extra reassurance from brands about their hygiene standards.
Prevent out-of-stocks
Frequent out-of-stocks reflect poorly on brands and are extremely bad for business.
Insufficient inventory can result in major losses for CPGs and retailers alike. It's also incredibly frustrating for consumers looking for your product.
Direct Store Delivery distribution bypasses transporting and storing goods in warehouses and instead brings them directly from the CPG manufacturer to the retailer.

This saves transit time, storage costs, and labor and helps ensure that your product is never missing from store shelves.
Focus on your business
We know what some of you might be thinking — DSD sounds fantastic but how on earth can we manage all of that by ourselves?
Outsourcing your DSD can allow you to focus on the core of your business. In recent years, new partnership models have appeared that dramatically improve business efficiency. Businesses are no longer expected to be experts in every aspect of the supply chain. By recruiting a 3rd party distributor, you won't have to concern yourself with sourcing retailers, stocking, transporting, or even forecasting, they'll likely take care of it on your behalf. This is especially relevant for CPG brands that manufacture chilled, frozen, or other products that require specific handling and care. Specialized distributors will ensure that your products are delivered in optimum conditions, so that your customers get the best from your products.
This gives you the best of both worlds — control over your supply chain without any of the hassle.
How to get started with DSD
The nature of this ongoing pandemic requires that brands think differently about their business models. If we've learned anything from the past couple of years, it's to expect the unexpected.
If you're looking to move into a DSD model and need a helping hand, speak to the team at Buffalo Market.
Remember how we reiterated the importance of specialized distributors? We're experts in distributing brands that are good for the earth or good for people. If your CPG falls into either one of these categories, we might just be the distributor that can make DSD happen for you.