Best 30 Wholesale Food Distributors in Sacramento, CA
Wouldn't it be so convenient to have all of the best food and beverage distributors in your CPG's region listed in one place?
It sure would! If you take a look down this list, you'll find the 30 best distributors in Sacramento California.
Don't say we never do anything for you!
With so many great distributors to choose from, you might be wondering how you'll narrow it down. Here's a super helpful article with some inside secrets about food distribution and how to select the right one.
You'll want to find one that aligns with your values, specializes in your products and distributes to the retailers that you want to stock your product.
Luckily, this list contains a variety of distributors from various niches. So you're bound to find a few matches. When you're ready, let's dive in.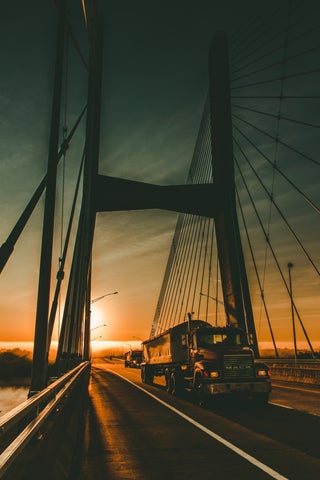 The Top 30 Food and Beverage Distributors in Sacramento, California
Region: California and Nevada
Distribute: Premium frozen, refrigerated and dry food and beverage products to indie and natural stores as well as major chain retailers.
About: They're the fastest growing wholesale distributor in the region. They specialize in food and beverage CPGs with a purpose - think organic and plant-based products. If your products do good for people or the planet, these are the guys to get in touch with.
Region: National and Canada
Distribute: Fresh and frozen meats, seafood, groceries, baked goods and dairy to food service businesses and retailers.
About: A food sales and marketing agency that provides an all-round approach to boost your business. They describe themselves as a 'one-stop source' for stores, with expertise in category management, merchandising, consumer trends, culinary, bakery and administrative support.
Region: Southwest, Central and Bay Area - California
Distribute: Frozen desserts, beverages and cafe foods to individual restaurant operators and regional or national food chains.
About: This distributor boasts solutions that cover all of the supply chain needs. They've partnered with Cut + Dry to allow restaurants, cafes etc. to place food orders via a convenient app. Get your brand in amongst the likes of Hershey and Pacific Foods!
Region: California and Oregon
Distribute: Vegetables, frozen meats, seafood and dry goods to restaurants and chain stores.
About: S.J. have been distributing foods for over 16 years. They also give the option for consumers to buy from them. They're a distributor with a conscience, partnering up with nonprofits and charities to donate meals to those who need it most.
Region: California, Texas, Florida and Pennsylvania
Distribute: Fresh produce - including floral - to retailers, foodservice, wholesalers, and institutions.
About: DiMare Fresh has been a family owned business since 1928. Offering custom repacking and sorting, fruit ripening, flower processing, freight forwarding, direct store delivery and more.
Region: National
Distribute: Fresh produce, meats, dairy, bakery items, candy and more to grocery stores, supermarkets and military bases.
About: Provides warehousing and distribution services, purchasing directly from manufacturers then distributing out to partners. Their customers include Pathmark, Safeway, Giant Food Stores, Shaw's, Stop and Shop, as well as independent stores.
Region: National and Canada
Distribute: Fresh produce, mainly fruits to upscale retailers and wholesalers.
About: Always on the lookout for fresh produce items (pardon the pun) this distributor handles marketing, as well as custom packaging. They like to stay on the leading edge of market trends and work with both imported and domestic fruits.
Region: Greater Sacramento Valley
Distribute: Fresh fruits and vegetables, as well as dairy to foodservice operators.
About: This distributor is pretty flexible, as they work to offer same day deliveries to partners in case of emergency. Their inventory averages a one day turnover to ensure product freshness.
Region: National
Distribute: Fresh food products to convenience stores.
About: Founded in 1888, they aim to help their independent customers to grow their sales and profits. They've recently launched Core-Mark Curated as a way of discovering emerging CPG brands that are looking to enter the convenience store market.
Region: National
Distribute: Chefs ingredients, fresh produce, groceries, beverages, dairy, desserts and more to independent restaurants, retailers and institutions.
About: US Foods have a great reputation throughout North America as a leading foodservice distributor. They're partnered with around 300,000 restaurants and foodservice operators, so you know that if you get to work with this distributor, your products will be spread far and wide!
Region: Sacramento, California
Distribute: Chicken, beef, mutton (lamb, goat), marinades and groceries to foodservice operators or retailers.
About: This wholesale food distributor will deliver premium meats right onto the doorstep of businesses. While they do offer some other select grocery items, this is an ideal distributor for anyone with a meat product.
Region: Sacramento, California
Distribute: High quality organic and pure foods and non-perishables to retailers.
About: Natural Value is on a mission to make natural, organic foods and eco-friendly non-foods more affordable. It might be tricky to get them as a partner, as they're extremely picky with their manufacturers, but it's always worth a shot!
Region: Sacramento, California
Distribute: Tomatoes and tomato products to clients that need tomato products.
About: Describing themselves as 'the tomato people' if you're not growing and selling tomatoes, you may want to move on. If you are, you've found the perfect partner.
Region: National
Distribute: Energy drinks, coffee, supplements and superfoods to consumers and wholesale buyers.
About: Bonvera means 'good faith'. It's an online platform where consumers and businesses can go to buy any of the products listed above. They employ Bonvera 'entrepreneurs' to sell the products that they carry!
Region: Southern States and some Northern
Distribute: Fresh produce, meat, dairy, seafood and dry groceries to independent restaurants, caterers and non-profits.
About: Restaurant Depot is a wholesale cash and carry foodservice supplier open 7 days a week, so that you know they're always working hard to sell your food or beverage products to restaurants. Plus, accessibility is always a bonus for startup CPGs.
Region: National
Distribute: Fresh produce, dairy, meat and seafood to stores and retailers.
About: This wholesaler will buy your CPG product in bulk to sell onto retailers on your behalf. They work closely with stores to ensure their success in terms of marketing, e-commerce, pricing and more. They appear to have a lot of capabilities, so it looks like partnering with these guys will make your lives a whole lot easier!
Region: Northern California
Distribute: Fresh produce, florals and complementary items to retailers and foodservice operators.
About: General Produce source products locally, regionally and globally. They have a keen focus on organic and sustainable products. They offer additional services including prod­uct han­dling and appli­ca­tion, mer­chan­dis­ing, ads and pro­mo­tions, cat­e­gory man­age­ment, detailed data report­ing, menu plan­ning and cost con­trol.
Region: National and Canada
Distribute: Center-store, fresh-perimeter and wellness products to stores and retailers.
About: They pride themselves on sourcing the most premium products, whether they're local or global, they'll travel the distance to get them - especially cheeses! They have the capabilities to source and distribute highly perishable, 'just in time' foods.
Region: Northern California
Distribute: Olives and olive oil, meats, dairy, wines, antipasti, grains and spices to restaurants, markets, distributors, manufacturers, co-packers, grocery stores and more.
About: These guys have a keen focus on Mediterranean foods and ingredients. They want to provide authentic representations of traditional foods. They're big on imports but will source local specialties.
Region: National
Distribute: Snacks (mainly chips) to grocers and a broad range of vendors.
About: What began as two separate companies manufacturing corn chips and potato chips, it's now grown into a producer, marketer and distributor for a variety of chip brands. If you're manufacturing chips, check them out.
Region: From Bakersfield to the Northern California border
Distribute: Grocery, beverage, frozen and refrigerated items to independently-owned convenience stores, grocery stores, liquor stores and foodservice operators.
About: PITCO Foods is a cash & carry and distribution company. They stock a vast array of products, including Mexican and Asian lines as well as alcohol. They carry many big name brands that you'll probably recognize, such as Jolly Ranchers, McCains, and Java Zone.
Region: National
Distribute: Japanese foods and supplies to restaurants.
About: The North American Trading Company dates back to just after World War II. While based in Sacramento, this company partners up with affiliates who distribute products nationwide. They import Asian food products to distribute to restaurants.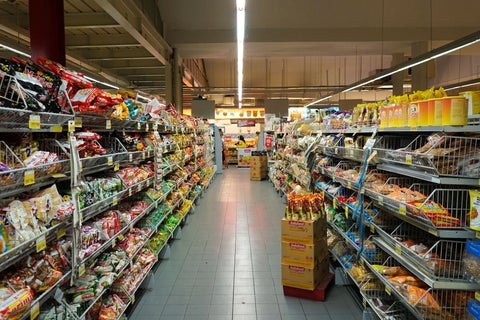 Region: National
Distribute: Conventional and organic bakery and food ingredients to bakers and food purveyors.
About: They source everything that a baker would need, including 'hard to find' items. They go above and beyond for their customers, sourcing things that may not even appear on their website. So if you have a product required by bakers, reach out. Bonus points if it's uncommon!
Region: The Bay Area
Distribute: Food products including chilies, spices, dairy products, etc. to Mexican markets and restaurants.
About: They distribute ingredients as well as CPGs from other brands, while also manufacturing their own products. They're big on Mexican culture and tradition!
Region: National and International
Distribute: California rice to retail supermarket shelves, military commissaries and many high end specialty markets including natural food stores.
About: SunWest Foods are the middlemen between rice growers in California and food vendors around the world. They work with different grains to create unique blends, with a particular focus on wild rice and sushi rice.
Region: National
Distribute: Meat products, as well as grocery, bakery, seafood etc. to independent grocers, supermarkets, foodservice distributors, food manufacturers and club stores.
About: This distribution service was born with the mission to provide independent food companies that did not have the scale to be self-distributors with the means of getting their products onto the market. They have a keen focus on meat products.
Region: Sacramento, California
Distribute: Meats, seafood, fresh product, bakery items, canned and dried ingredients, frozen items and much more to restaurant owners, chefs, caterers, deli owners, coffee shop proprietors, and event planners.
About: As you can tell by the name, Chef'store is a branch of US Foods. It's a food and kitchen supply warehouse for restaurants, but that doesn't stop home cooks from going to access their products! They're more of a walk in store, but if you require delivery, they've partnered with Instacart and Shipt to offer local same-day delivery.
Region: Northern California and Western Nevada
Distribute: Meats to retailers and foodservice operators.
About: Calvada Foods is a family-owned business founded in 1968, with the founder still involved in the business. They specialize in meats and will only distribute the best!
Region: Arizona, California, Colorado, Kansas, Idaho, Montana, Nebraska, Nevada, New Mexico, Oregon, Texas, Utah, and Wyoming.
Distribute: Fresh produce, dairy, beverages, dry goods, frozen and ethnic foods to restaurants and institutions.
About: They want partners to see them as more than just a distributor. They provide menu ideas, help to control costs and maximize profits. They even hire professionals to help with navigating special dietary requirements.
Region: Northern California
Distribute: Caribbean products including beverages, dry products, condiments and spices to grocers and restaurants.
About: Top Shelf Caribbean source brands and manufacture their own products to distribute into stores and restaurants. They strive to bring luxurious Jamaican tastes into California. They're the exclusive brokers for many Jamaican brands.
Found the distributor of your dreams?
Hopefully this list has given you the help you needed in finding the distributor to get your product out into the world. If you're looking to extend beyond Sacramento, we also have lists for Los Angeles and America.
We're ready to get to work, so if Buffalo Market was your purpose-driven, leading distributor of choice, get in touch today!