Food Distributors in Washington State [the Top 4]
Food and drink distribution companies play a key role in the success of any CPG brand. They can make sure that your products are on the shelves as soon as they're needed, as well as helping your brand to build positive and long-term relationships with the best retailers across the country.
What's more, the good ones even play a part in reducing your brand's carbon footprint.
So how do you go about finding a great food distribution company?
You'll want to choose a distribution company that not only offers a cost-effective and reliable service but that truly understands the values of your CPG brand.
If you're looking for the best food distribution companies in Washington, you've come to the right place. Let's dive into the top 4 food distributors in Washington State…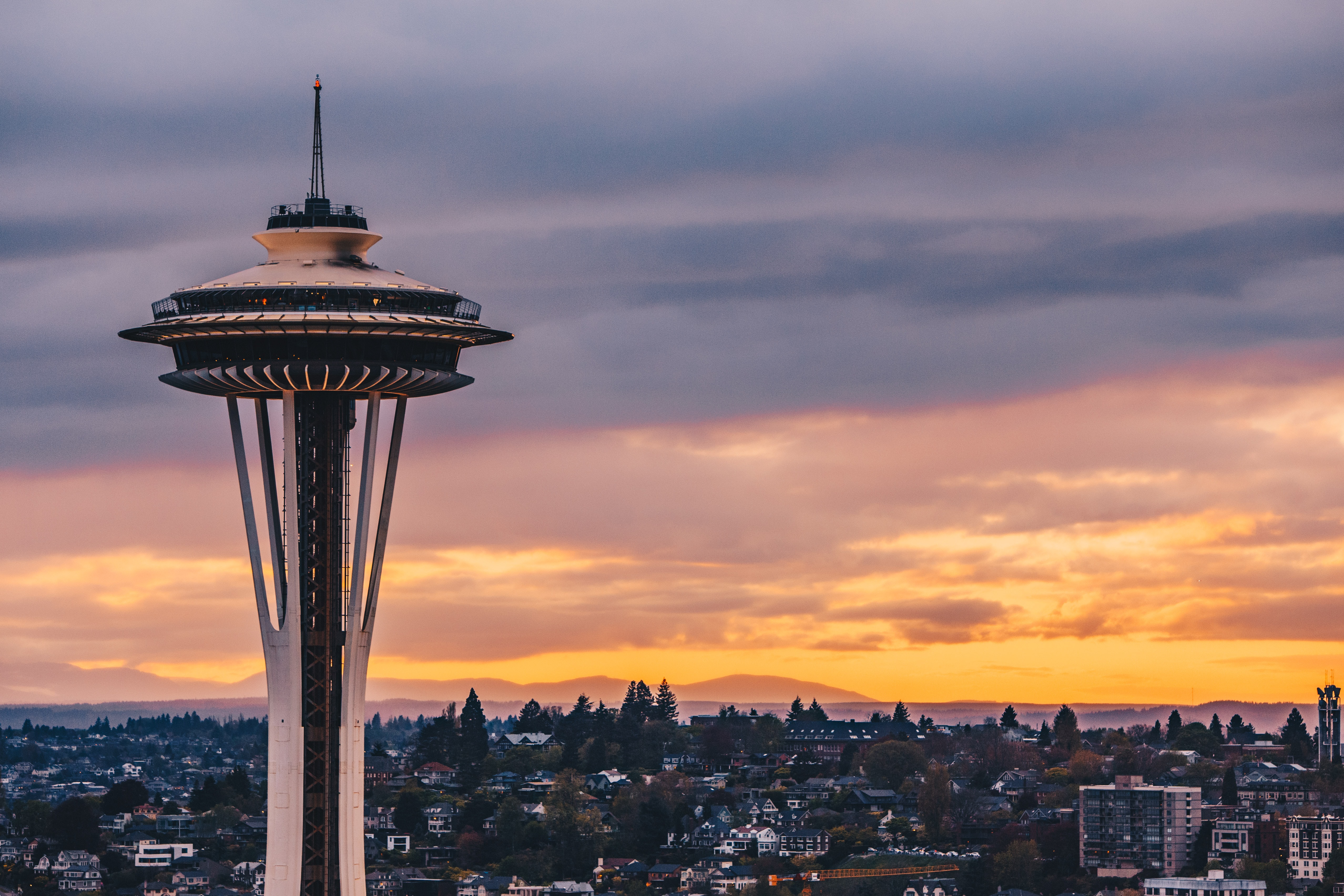 Food distribution in Washington State
Washington's population has changed significantly over the last few years — which means that food distribution patterns have too.
Ultimately, Washington's population is growing.
In 2019, Washington gained a huge 37,000 people thanks to domestic migration. And that means that CPG brands have literally thousands of new potential customers — and communities — to reach with their products in the state.
Washington's population growth did slow down significantly throughout 2020 and 2021 as a result of the COVID-19 pandemic. But despite this, families continue to migrate to the state from other areas of the US, and Washington's population continues to grow.
So which areas of Washington have the highest population density, and which cities should be your main focus when it comes to food distribution?
Well, Seattle remains the biggest city in the state, with over 700,000 people calling it home in 2021! After this, Spokane and Tacoma have the next highest populations out of all of the cities in Washington.
But don't put all of your time and energy into the big cities. It's also worth considering the more rural areas of Washington, which might not have even been on your brand's radar a few years ago.
In fact, Black Diamond County — a smaller, more rural city in the Seattle area — saw a population increase of 13% between 2020 and 2021! That's a huge increase in people and certainly not a figure you can afford to ignore when it comes to food distribution.
After all, communities are expanding every single day — so it's important that your food brand reaches customers all over the state and not just in the busiest cities.
4 top food distributors in Washington State
That's us—Hello!
Here at Buffalo Market, we're a leading distributor of mission-driven food and drink brands.
We particularly enjoy working with CPG brands that care about the health of our bodies, as well as the health of the planet.
At Buffalo Market, we offer direct-to-store delivery. That means that if you're a CPG company based in Washington, we can collect your products from your factory and deliver them directly to shop shelves — or food service establishments — with no warehouse in between.
Our business model is customer-centric and fast-paced. We operate a technologically advanced distribution system, as well as a transparent and efficient service for every brand we work with.
So whether your products are dry, refrigerated, or frozen, and whether you require LTL or FTL freight, Buffalo Market can help!
Food distribution regions: Texas, California, Nevada, Arizona, Oregon, and Washington.
Types of products: We specialize in dry, refrigerated, and frozen foods that are good for you and good for the planet. The brands we work with produce foods that are becoming increasingly more important in the world today, including organic, plant-based, and eco-conscious products.
McDonald Wholesale can distribute your CPG products to a wide range of independent restaurants, multi-unit restaurants, hotels, and schools.
They specialize in casual and family dining concepts, such as pizza parlors, burger joints, country stores, and local pubs, and have been delivering food distribution solutions to the Northwest for nearly a century — so they certainly know what they're doing!
McDonald Wholesale work with loads of national brands, but they also work with lots of family businesses too. They really believe in strengthening the local economy and love supporting their customer's businesses to grow.
Exceptional customer service is at the heart of everything they do, which means they are committed to offering flexible solutions and competitive pricing.
They serve CPG brands in a variety of industries, with the ultimate goal of providing fresh ingredients and excellent customer service.
Food distribution regions: McDonald Wholesale serves the whole of Oregon, with trucks reaching select customers in Washington, Idaho, and California as well.
Types of products: McDonald Wholesale distributes everything from natural foods to organic produce. They are able to carry a wide range of fresh and frozen products, including meats, baked goods, dairy and cheese, and prepared foods.
Sysco is a global distributor operating in over 90 different countries, including the US.
Their purpose is to connect the world and encourage us to share food and care for one another.
They're also working towards a climate goal of reducing emissions across all of their operations — so they really do care about the planet, as well as all of the CPG brands they work with. In fact, they've recently expanded their charitable giving goal, and are aiming to put $500 million into their global communities by 2025.
Sysco are experienced in selling, marketing, and distributing food and non-food products to a range of industries around the world, including restaurants, healthcare, travel, leisure, and retail.
They specialize in distributing fresh food, including cuts of meat, seafood, and high-quality dairy products.
They already work with a number of local ranchers, growers, and producers, and support farm-to-table initiatives across the world. So if you're a Washington-based CPG business and want to distribute your products to industries local to your area - or further afield - Sysco can help.
Food distribution regions: Sysco is a global food distributor, supporting customers in over 90 countries across the world.
Types of products: They specialize in delivering fresh food. Meat and poultry, seafood, dairy, and bakery products are just some of the types of foods that Sysco are able to distribute.
Vistar are experts in distributing wholesale candy, snacks, and beverages to a number of food industries. These include hospitality, travel, vending machines, and entertainment industries.
They believe in building long-term and positive relationships with both its brands and retailers and are committed to helping businesses thrive by providing exceptional customer service at all times.
Food distribution regions: Vistar is one of the largest wholesale distributors around, and is able to distribute CPG products to every region of the US. They have 20 distribution centers around the country, including one in Portland, Oregon.
Types of products: Delivering beverages, candy, and snack food options.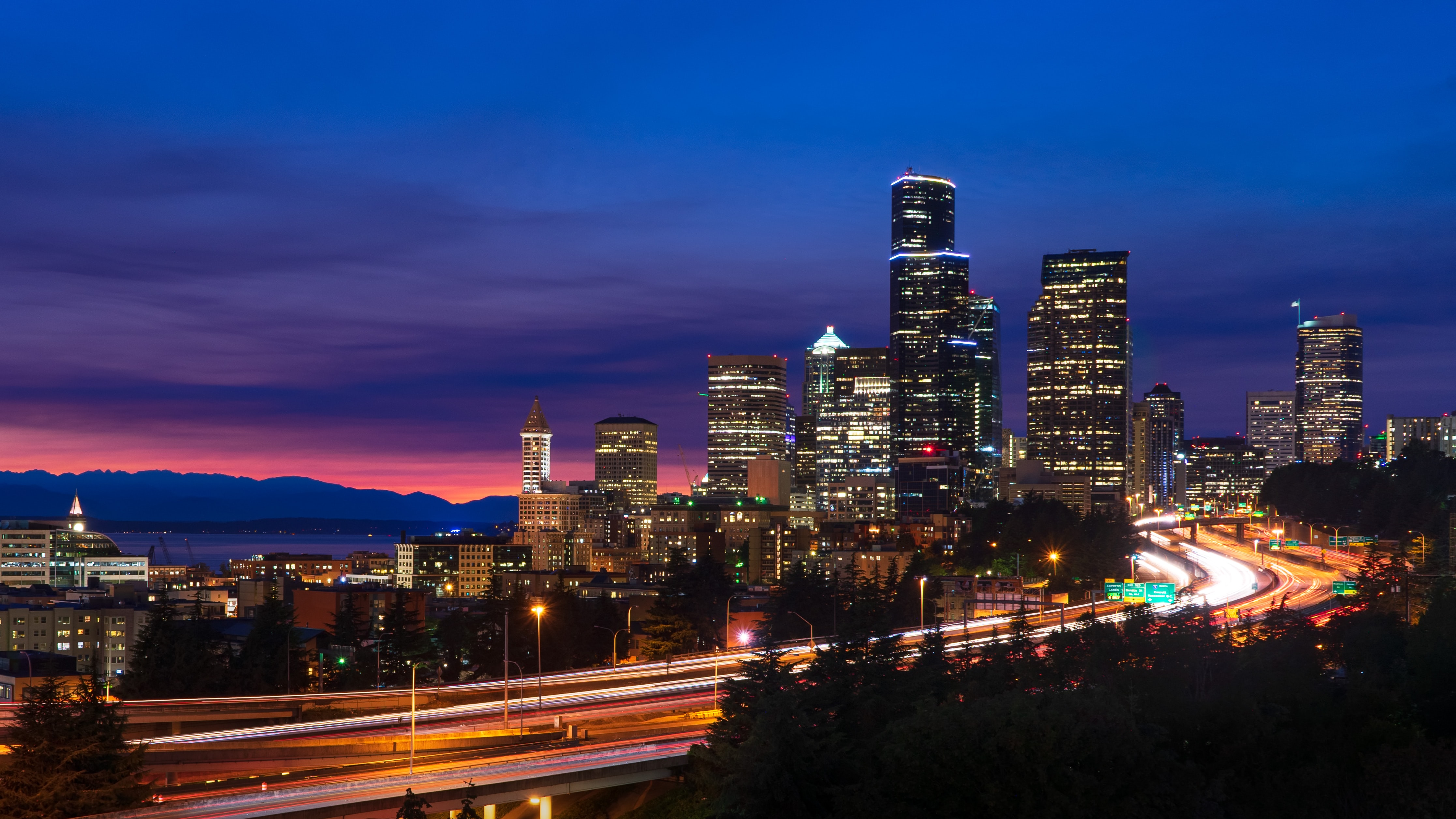 How we want to shift food distribution in Washington State
At Buffalo Market, we're on a mission to change the food distribution industry in Washington State.
Our direct store delivery model offers tons of benefits compared to traditional distribution models and helps the businesses we work with to thrive every single day.
So how does our direct store delivery method work? And how are we going about changing food distribution in Washington?
Well, many distribution companies in Washington operate by collecting produce, and then delivering it to a centralized warehouse. Once at the warehouse, the products are organized and stored until they are then transported to food retailers.
At Buffalo Market, we're doing things differently.
Our direct store delivery model means that we cut out the warehouse that sits in the middle of the food distribution process.
Instead, we collect your CPG products from your company's factory and deliver them directly to the very best food retailers across Washington and further afield. This means that your products can be delivered to retailers as and when they need them — helping your brand to build positive relationships with them in the long run.
It also means that your products are far fresher once in the hands of consumers, helping your brand to build a reputation for providing fresh and delicious food.
Here are just a few of the other benefits of our direct store delivery model…
It saves time
By delivering your products directly to retailers, we speed up your food distribution.
Ultimately, we're cutting out an unnecessary step in the process, which means your products get to where they need to be in a much quicker timeframe.
This will encourage retailers to rely on your brand when they need more stock.
Imagine a shop running out of BBQ supplies in an unexpected heatwave — and you can get fresh meat to them right away! There's no doubt about it: they'll choose your company every time.
A quicker delivery process also means that your product will arrive at the final destination as fresh as possible — which will impress consumers and encourage them to choose your brand again in the future.
It cuts down on food miles
If your CPG brand is environmentally conscious, cutting down on food miles is likely to be important to you.
By delivery directly to stores, the food miles of your product will be significantly reduced. Less petrol used and less unnecessary travel means that your brand has less of an impact on the planet.
What's more, today's consumers are much more likely to make conscious decisions about the environmental impact of the products they buy - so you'll gain even more loyal customers as a result.
Your products are handled carefully
At Buffalo Market, we'll load your products carefully onto our trucks — and they won't move again until they arrive at the store.
This minimizes the risk of your products being damaged in transportation.
There's no unnecessary unloading, being moved around in a warehouse, or loading onto another truck — and they'll arrive at the retailers in the perfect condition we picked them up in.
It's easier for retailers
Ultimately, direct store delivery is a lot easier for retailers.
It means that they can order products as and when they need them, and they can rest assured with the guarantee that they'll arrive quickly and in great condition.
This will help your brand to build great relationships with the retailers, meaning they'll order from you time and time again.
What about food distributors near me?
If you're looking for a food and beverage distributor that's more local to your business, check out some of our regional lists, including our list of The Top 20 Food Distributors in America:
Looking for food distributors in Washington State?
Here at Buffalo Market, we can help to get your products onto the shop shelves, and into the hands of customers, across Washington State. We are the leading distributor of purpose-driven food and beverage brands, and we're adding unique brands to our trucks every day.
If you're a Washington-based CPG brand that specializes in products that are both good for the consumer and good for the planet, we'd love to welcome you on board.
We deliver to retailers across the country up to 7 days a week and make sure that your products are always delivered on time, in great condition, and as soon as they're needed by retailers.
Check out our website to find out more about how we can help your Washington-based CPG brand.