Food Distributors in America [the Top 20]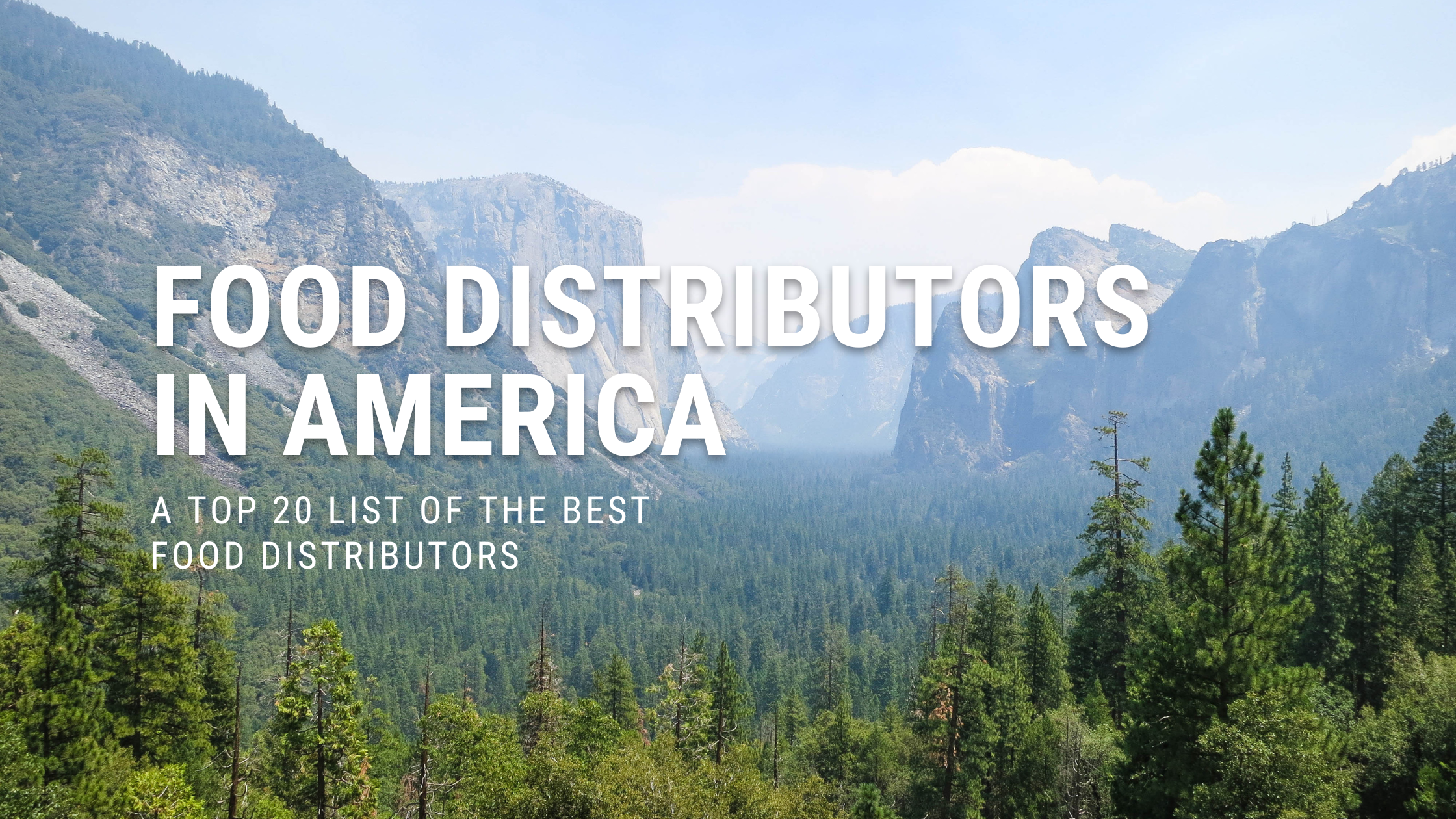 Most CPGs work in some way with a food distributor, who acts as the pathway between manufacturing goods and selling them in stores. But how do you meet the right match for you?
Finding a good distribution company can be a real game-changer for your CPG. Not only will it help get your stock on shelves in front of customers, but these partners also take on a lot of the heavy lifting. Typically, a food distributor will purchase the goods from you and sell them to a retailer.
This puts them in charge of your stock inventory, placing orders, introducing new products into retail, delivering the products to the stores, handling the returns, and assisting in any product recalls.
A food distributor is an important ally to consider, especially if you're just getting your CPG off the ground. Working with the right distributor can open a lot of doors and help you get your products stocked in many more locations.
How do I find a food distributor?
There are many food and beverage distributors across the US — and the world. When you're looking for a good distributor for your CPG, consider what kind of company you want to work with.
For example, Buffalo Market works primarily with sustainable, organic, and purpose-driven food and beverage companies. If your brand's ethical practices are a selling point, it's a good idea to find a distributor who shares your values. That way, you know you're on the exact same page.
Find out more in our dedicated guide: How CPGs Find Distributors (Insider Secrets about Food Distribution)

Which is the best for a CPG?
Let's take a look at the top 20 food distributors in the US, so you can figure out which will match up best with your brand.
Buffalo Market is the most efficient, transparent, and brand-friendly food distributor on the market. We specialize in working with the fastest-moving products and the largest retail chains across the United States. Our hero app gives brand and retail partners unprecedented access to their data and enables them to manage their distribution at the highest level.
Regions: Nationwide.
Types of products: Buffalo Market supplies frozen, refrigerated, and ambient-temperature products to major retailers all over the country.
2 - Sysco
Sysco is a food distribution giant. It leads the way in the distribution of products to restaurants, hotels, and healthcare and education facilities and yet also emphasizes delivering local customer service.
Regions: Nationwide and global.
Types of products: Sysco supplies all types of food products and beverages, as well as non-food items like tableware and serviettes. It also has a specialty food company, European Imports, Inc., with high-quality imported cheese and charcuterie meats.


3 - US Foods
US Foods is one of the country's leading distributors. It partners with around 300,000 restaurants and has been around since 1896. US Foods has 100 distribution centers across the nation.
Regions: Nationwide.
Types of products: While they do distribute foodstuffs and perishables, US Foods also specializes in food service equipment and supplies.


4 - Performance Foodservice
This company distributes all types of foods to restaurants, bars, and other culinary institutions around the country. It sources its ingredients from around the world and caters to a number of high-end establishments.
Regions: Nationwide.
Types of products: Performance Foodservice aims to supply the highest possible quality, authentic ingredients. It also stocks kitchen equipment and supplies, and non-food items, such as gloves and napkins.


5 - Vistar
Vistar, which belongs to the same parent company as Performance Foodservice, focuses on CPGs, getting them stocked in stores, theaters, stadiums, and online retailers around the country.
Regions: Nationwide.
Types of products: Vistar specializes in snack food. Think candy, nuts, chips, beverages, and impulse items. It also has a corporate coffee service, keeping offices stocked with coffee, cups, and creamer.



6 - McLane
One of the largest supply chain services leaders in the US, McLane stocks products in convenience stores, discount retailers, wholesale clubs, drug stores, and more.
Regions: Nationwide.
Types of products: McLane covers the whole spectrum of the food industry. The products it supplies cover grocery, alcohol, foodstuffs for chain restaurants, and pre-packaged fresh food.

7 - Gordon Food Service
Gordon is one of the largest family-operated broadline food distribution companies in North America. It places importance on environmentally-friendly operations and sustainable food, and supplies food service establishments as well.
Regions: Nationwide.
Types of products: Gordon has its clients covered with everything: meat, fresh produce, frozen goods, take-out containers, kitchen equipment, cleaning supplies, beverages, and pre-cooked meals.
8 - The Martin-Brower Co
Martin-Brower is all about global supply chain management –– it's the leading logistics service provider for restaurant chains around the world. Did you know that M-B Co. has worked with McDonald's since 1956, after delivering napkins to the founder's first restaurant in Illinois?
Regions: Nationwide.
Types of products: Packaged, fresh, and frozen goods for various fast-food chains around the world.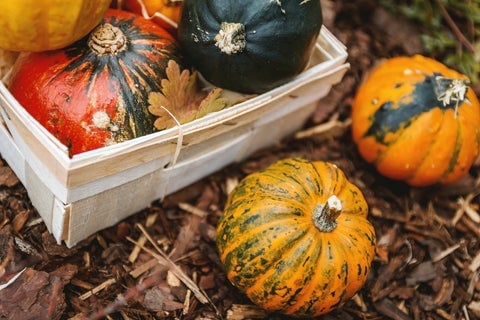 9 - Dot Transportation
Dot Transportation is North America's largest food industry redistributor, specializing in small-batch distribution. It combines orders for multiple suppliers on one truck, increasing sales numbers while also reducing the cost for a manufacturer. It has a two-to-four-day lead time, even on less-than-load orders (when there aren't enough goods to fill up a whole truck).
Regions: Nationwide.
Types of products: Dot distributes a variety of fresh and packaged food. It guarantees short times between orders and deliveries, ideal for products with a shorter shelf life.


10 - Ben E. Keith Co.
This company has been working in the food distribution business for more than a century and has been a leader in fine food and premium beverage distribution the whole time.
Regions: Southeastern states.
Types of products: Fresh, high-quality meat and frozen packaged meals. It also distributes beer in Texas.


11 - Golden State Foods
An international company, Golden State supplies restaurants in more than 40 countries and is based on five continents. It's a huge player, producing 400,000 hamburger patties every hour.
Regions: Nationwide and global.
Types of products: Meat, dairy, eggs, and fresh produce for food service establishments like restaurants.


12 - Shamrock Foods
Shamrock also plays in the world of servicing restaurants and other eateries, from small independent operations to huge nationwide chains. It works closely with establishments to help them succeed.
Regions: Nationwide.
Types of products: Shamrock not only supplies food and ingredients but also puts a lot of support behind its customers. It has chefs to help restaurants plan their menus, offers staffing solutions, sanitation guidelines and touchless technologies, and resources to analyze, track and manage menu costs.


13 - KeHE Distributors
KeHE is an organic food distributor focusing on CPGs and products that are stocked in grocery stores. Its foods and products are curated to ensure all brands reach a high standard.
Regions: Nationwide.
Types of products: KeHe specializes in natural and organic, fresh and specialty product distribution, stocking these products in supermarkets, natural retailers, and health stores.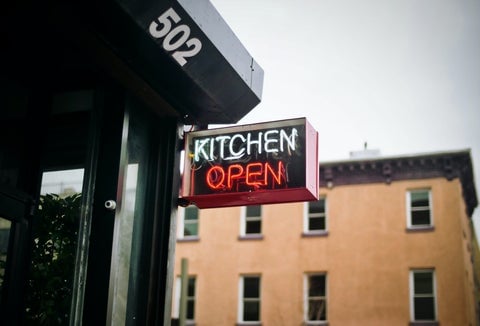 14 - PFG Customized
PFG focuses on restaurant chains — both regional and national — supplying a broad range of goods, from food to equipment. It operates across the USA and in 41 additional countries around the world.
Regions: Nationwide and global.
Types of products: PFG calls themselves the "Perishable Experts." They've built special systems around cold chain integrity to ensure the freshness of any and all cold goods delivered to customers. Its major clients are fast-food restaurants and casual dining.


15 - G & J Transportation
G&J is a smaller, more localized company that specializes in chilled and frozen products. It's an LTL distribution company, meaning it will simultaneously carry orders from multiple manufacturers for multiple sellers to cut down on shipping costs.
Regions: 11 states in the southeast, including Alabama, Texas, Tennessee, and Georgia.
Types of products: Any and all refrigerated and frozen goods. G & J is especially used by young brands that may only have small shipments of products at one time.


16 - Buffalo Rock
Buffalo Rock is all about beverages. It distributes items to vending machines, office coffee stations, and catering events — clients include Pepsi, Starbucks, and Aquafina.
Regions: Southern states of the US.
Types of products: A whole range of beverages, including juices, soft drinks, coffee, and tea.


17 - Domino's
Yes, that Domino's. Believe it or not, Domino's has its own supply chain, responsible for the procurement of products and services for Domino's Pizza stores around the globe. It works closely with manufacturers to ensure its franchisees are using fresh and wholesome ingredients.
Regions: Nationwide and global.
Types of products: Any type of ingredient that goes into making foods on the Domino's menu, including pizza, desserts, and drinks.


18 - La Tortillería
La Tortillería is the leading Hispanic food distributor in the US. It helps small businesses get on the map by stocking them in local and interstate stores — bringing them in front of a much wider customer base.
Regions: Maryland, Virginia, Georgia, North Carolina, South Carolina, Florida, and Alabama.
Types of products: Mexican packaged food products, from brands owned and operated by Hispanics.


19 - Perdue Foodservice
Perdue is a huge distributor of chicken, turkey, and pork, supplying directly to consumers and also has a food service division for restaurants. Its meat is antibiotic and drug-free, and the company has recently begun giving farmers products and services that increase the sustainability of conventional agriculture.
Regions: Nationwide.
Types of products: Poultry and pork products.


20 - Coastal Pacific
CPFD is a global supply chain provider that mainly provides food products and logistical solutions for the US military.
Regions: Global.
Types of products: CPFD supplies all types of foods, from packaged snacks and beverages to fresh ingredients and pre-made sushi.
What about food distributors near me?
If you're looking for a food and beverage distributor that's more local to your business, check out some of our regional lists: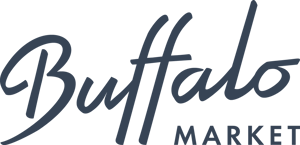 Work with one of the best distributors in America
Buffalo Market is the most efficient, transparent, and brand-friendly food distributor on the market. We specialize in working with the fastest-moving products and the largest retail chains across the United States.

Buffalo Market offers a leaner, smarter, more attentive way of doing business.
To learn more about how Buffalo Market's legendary Direct Store Delivery (DSD) food distribution, reach out to our team today!