Food Distributors in Florida [the Top 5]
It's something we talk about a lot here at Buffalo Market, but it's true: the distribution partner you choose for your CPG can either elevate or stagnate your progress.
A food distributor is a modern logistics and transportation solution that takes CPG products from the manufacturer to the point of sale, taking the burden off the brand and retailers and allowing them to focus on their respective businesses.
Through a specialized distributor, growing and ambitious CPG brands can get their products stocked on shelves to which they may not previously have had access — due to logistical constraints, lack of retailer relationships, or any other business model issue. For instance, this could be an indie vegan grocery store that doesn't have the facilities for a traditional warehouse approach or other types of food establishments that would otherwise fall outside of the manufacturer's geographical reach.
Ideally, you'll want to find a distributor that knows your niche market inside out, whether you make organic produce, protein alternatives, wellness beverages, or more. This way, they'll likely have access to a whole host of industry data that can boost the sales performance of your products. They'll know precisely which stores to place your products in, how to promote your brand, and how to avoid out-of-stock scenarios.
It looks like you're interested in distribution services within The Sunshine State. But before we reveal the top food distributors in Florida, let's take a quick look at the current Floridian CPG and distribution market to make sure you're fully up to speed!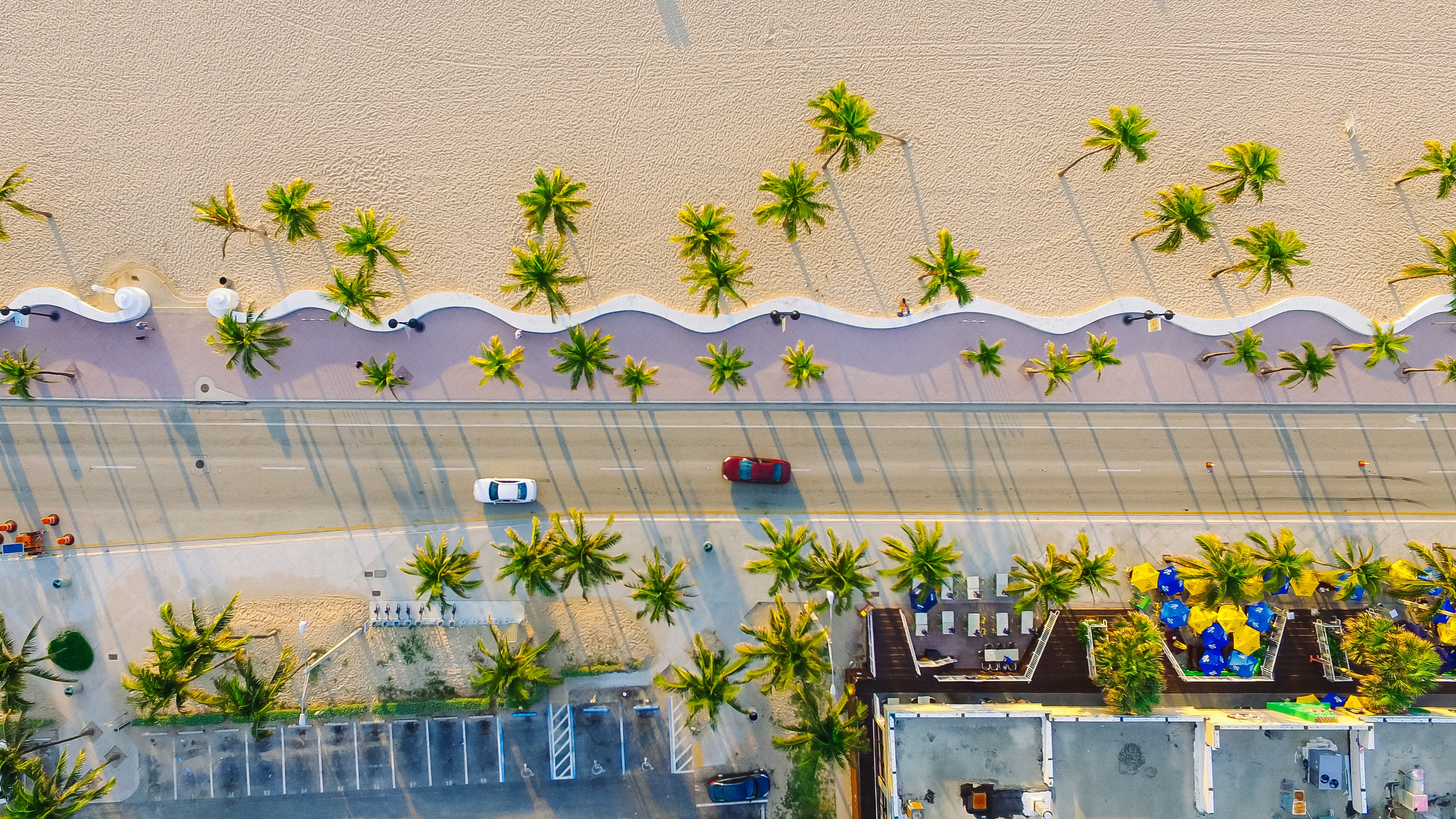 Overview of Florida: migration and food distribution in the Sunshine State
Florida — also known as the Sunshine State — has the third-largest population of the North American states, behind California and Texas.
The most populated city in Florida is Jacksonville, with almost a million (938,717) residents recorded in 2022. The second-largest population can be found in Miami with 483,395 citizens, closely followed by Tampa with a population of 407,104, then Orlando, with 292,059 occupants.
Between July 2020 and July 2021, the number of people living in Florida rocketed by 211,305 — an overall 1% population increase. This was the second-largest growth in state population, with Texas leading the way. However, in the aftermath of the global pandemic, Florida saw the highest rate of immigration compared to other states, with a net migration gain of 259,480.
What does this mean for food distribution in Florida?
It's not only the big cities that have welcomed new residents. A mass of newcomers has settled all around Florida, which has led to a shift in the distribution patterns within the state.
Rather than focusing solely on major supermarket chains in the largest cities, there's an opportunity for CPGs to expand their brand's reach and land their products in smaller, niche stores throughout Florida.
When it comes to food distribution, it's important to be aware of local buying habits. Cultural diversity has a large impact on food trends, and with more than one in five Floridians being immigrants, no two areas will have the same buying habits. The majority of international immigrants come from Cuba (23%), Haiti (8%), Colombia (6%), Mexico (6%), and Jamaica (5%). Knowing exactly where your ideal customer shops and how they shop will be key to your business' success.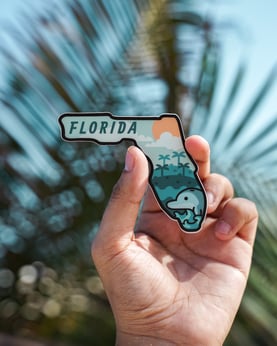 As an early-stage — or potentially even later stage — CPG brand, there's no way for you to have detailed knowledge of every retailer in every city, not to mention the complex buying patterns across the state. Your job is simply to create great, innovative products.
That's why most CPGs opt to partner with a specialized food distributor. With such significant population growth and changing distribution patterns, finding a distributor that truly knows and understands your market is more important than ever. Food distributors in Florida already have access to all of this valuable local data, as well as the expertise and systems in place to get products stocked and sold in the most efficient way possible.
Below, we've curated a list of the five top food distributors in Florida — from this list, you should be able to find the ideal distribution partner who can meet your CPG's needs in Florida and deliver your brand to success.
So… let's find out who made the top five!
Food distributors in Florida—Our top 5
First up in our list of top food distributors in Florida, we have yours truly: Buffalo Market! We're the leading distributor of mission-driven food and beverage consumer packaged goods brands.
We handle the logistics for CPGs, knowing where best to stock your products, how to merchandise them, and use forecasting data to schedule promotional activity. We work with a variety of retailers to offer direct store delivery (DSD), including major chain supermarkets, as well as niche indie stores.
Buffalo Market is the first choice for mission-driven food and beverage CPG distribution in Florida, offering both LTL and FTL Freight. Whether your products are dry, refrigerated, or frozen, Buffalo Market has the knowledge, capabilities, and experience to transport and handle them with expert care.
Partnering with Buffalo Market means your CPG can check logistics off your to-do list. You can think of us as an extension of your own team, here to support your growth and work towards achieving your business KPIs.
Regions of distribution: Florida, Texas, California, Nevada, Arizona, Washington, and Oregon.
Types of products: Food and beverage products that are either good for the planet or good for people, including organic and plant-based.
Cheney Brothers is a foodservice distributor that serves the Southeast and exports to 110 countries all over the world.
They strive to continuously innovate their offerings to brands and retailers with improved products and services. They now stock more than 64,000 items which range from gourmet food products to everyday essentials.
Cheney Brothers works exclusively with a number of known brands including Grand Western, Florida Cattle Ranchers, Crazy Fish International, and more.
Regions of distribution: Florida, Georgia, North Carolina, and South Carolina.
Types of products: Meat, seafood, dairy, frozen food, dry grocery, disposables, equipment, supplies, and chemicals.
Ben E. Keith Company acquired Florida Food Service Inc. They're one of the top food distributors in Florida with a particular focus on food service, having partnered with the UniPro distribution network.
Florida Food Service Inc has a variety of Prime Source suppliers, including; Holten Meats, McCain, and Nestle.
They also offer ServSafe, a Manager Certification Training Program that provides a food safety certification. In fact, they offer a wide variety of training initiatives, such as beverage programs, menu management programs, chemical warewash programs, and more.
Regions of distribution: North Florida.
Types of products: Fresh and frozen produce.
Sysco is a wholesale restaurant food distributor that also delivers to healthcare and educational facilities, lodging establishments, and other food service companies.
They aim to connect the world to share food and care for one another. As part of their mission to do good, they partner with local ranchers, growers, and producers. They're open about their sustainability goals and initiatives and work closely with food banks and other hunger relief organizations.
Cysco has 200 professional chefs who can offer consulting and business planning services onsite, helping restaurant and foodservice businesses to enhance their menus, keep on top of food and beverage trends and improve business efficiencies.
Regions of distribution: National and international.
Types of products: Fresh produce, meat, seafood, and globally imported foods. They also distribute supplies and equipment.
If your brand is looking to distribute snack foods to hospitality, then Vistar is one of the top food distributors in Florida that you need to be speaking to. Vistar is a national vending distributor with a focus on campus retail, vending, movie theaters, sports venues, and other concessions. They also partner with offices to stock brand-name coffees, as well as cups and creamers.
With their temperature-controlled trucks and thousands of brand-name products, they're equipped to handle food orders of any size. This distributor boasts an average 98.5% fill rate.
Vistar also has wholesale cash and carry stores for businesses that prefer to pick up their own orders locally.
Regions of distribution: Primarily the east coast, with select coverage on the west coast as well. Contact them for more details.
Types of products: Candy, snacks, beverages, and impulse items — including 'better for you' options.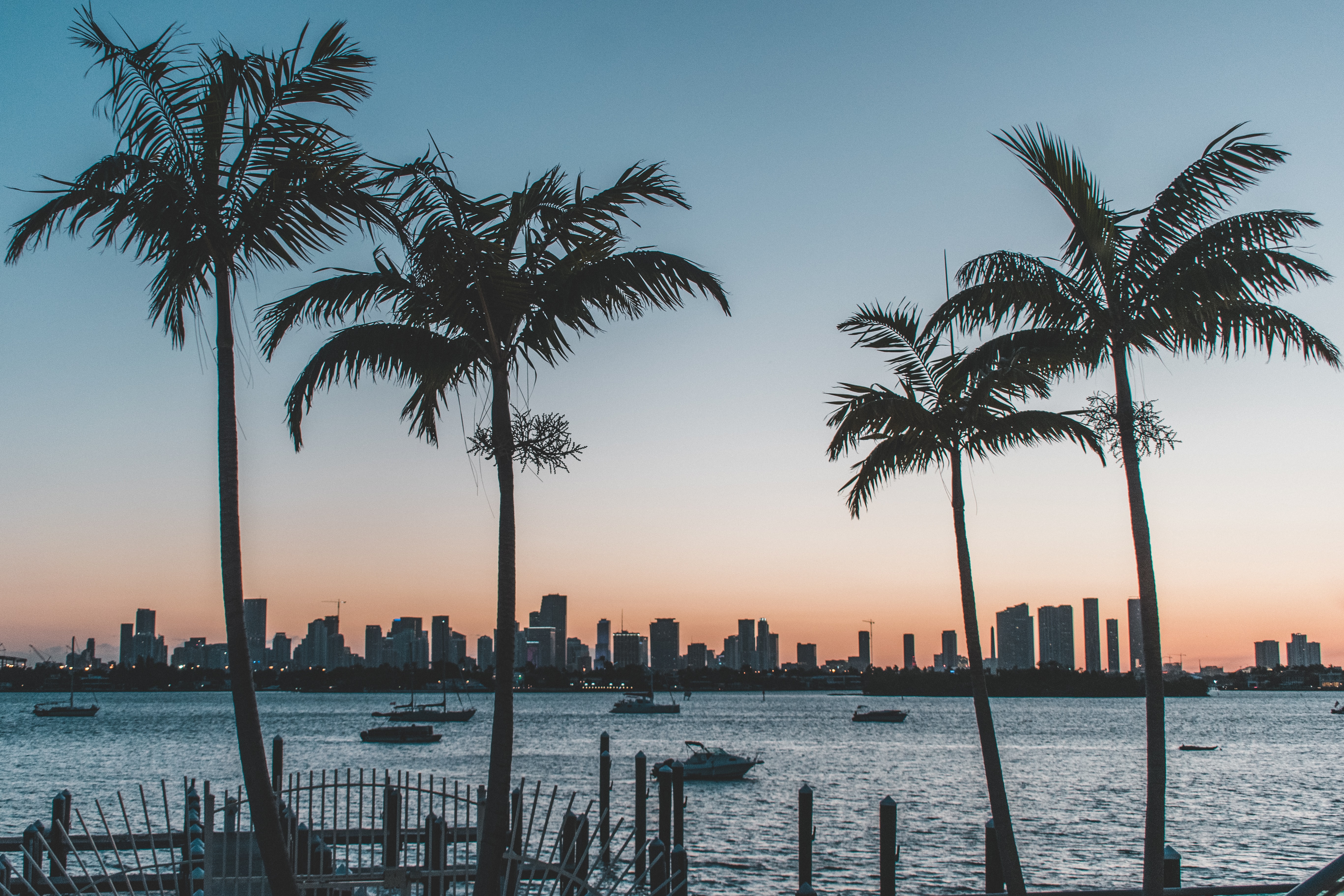 How we (Buffalo Market) want to shift food distribution in Florida
Buffalo Market is here to disrupt the food distribution industry in Florida. Some distribution centers continue to operate under the traditional yet outdated centralized models, which is problematic as they cannot cope with the strains that we're seeing in the supply chain.
Our distribution organization works under the modern and agile direct-to-store delivery (DSD) model, giving our partner brands and organizations a competitive advantage. That's why we think the very best of the top food distributors in Florida are also the ones offering DSD.
With DSD, brands need not worry about the logistics and handling of their products once they're past the point of manufacture. Their reliable distribution partner collects the finished products from the manufacturer, stores them locally, and transports them to the retailer.
Their hard work doesn't stop there, as they assume the responsibility of taking the products into the store and stocking them on the shelves in an optimized way. Even then, the support continues. Some distributors will even assist CPG brands with marketing and promotional activities — like us!
Retailers are far more receptive to stocking CPG brands that work with a distributor because not only does it remove the burden of responsibility from yourselves, it removes it from theirs, too.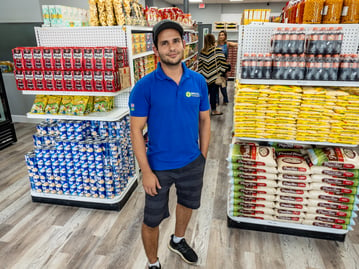 In the traditional centralized warehouse method, trucks would make the delivery of hundreds of brands to stores and drop them off. It's then up to the retailer's staff to take them into storage and place them on shelves. With the growing blue-collar labor shortage, stores lack the skilled personnel to fulfill these duties. But when your CPG offers distribution services, they won't have to worry!

Partnering with a distributor that specializes in your product niche provides peace of mind. You'll know that the distribution team is expertly trained in handling, storing, and transporting your products. This leads to less product damage and spoilage, which then cuts costs and prevents waste.
The DSD model is good news for CPG brands and retailers alike, as it guarantees that products will be delivered quickly, in good condition, when they're needed. This prevents the undesired empty-shelf scenario, as your distributor is always on hand to deliver.
Let's look at an example of when a distributor's services truly shine.
Cast your mind ahead to Christmas this year and the inevitable rush around turkey, gravy, and all the trimmings just days before the festive period. Now let's imagine that you manufacture a plant-based turkey alternative. A distributor would ensure that your products are always stocked even as shelves are emptied by customers.
Even if you think your product may not be subject to holiday periods or seasonal surges, never underestimate the power of a viral TikTok!
Stores can't afford to lose customers to their competitors with empty shelves and brands can't afford to lose out on sales. We're here to make sure that that never happens.
What about food distributors near me?
If you're looking for a food and beverage distributor that's more local to your business, check out some of our regional lists, including our list of The Top 20 Food Distributors in America:
Looking for your top food distributor in Florida? Look no further than Buffalo Market
Buffalo Market distributes purpose-driven brands into stores all around Florida and even further afield. We're experts in the food and beverage wellness and sustainability markets, with a focus on products that are good for you and good for the earth.
We're always looking for innovative new brands to add to our stock of items. Our particular focus is on foods that are becoming an increasing part of our world, such as alternative proteins, regenerative agriculture, organic foods, and plant-based foods.
If you're a CPG brand looking for a specialist food distributor in Florida that's tapped into the right consumer market for your product, get in touch with Buffalo Market today.
Our priority is helping your brand succeed and getting your products to move off the shelves.