Wholesale Food Distributor Visalia
If you had to write out the qualities that would define a perfect city for launching a new food product, you'd be describing Visalia.
As an agricultural city smack bang in the middle of San Francisco and L.A., it's hard to think of a more prime location — for CPGs and distributors alike! Visalia is a smaller market than those two massive cities, but still has the urban approach to food trends and eating.
Of course, as a state, California is the place to be when you're launching in the food space. With a huge number of potential retailers, a massive consumer base, and easy access to ingredients, you can't get better than the west coast.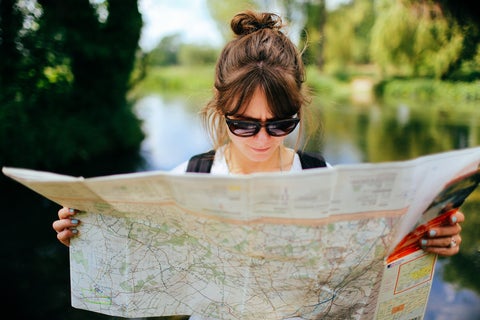 A snapshot of Visalia city for CPGs
As of the 2019 Census, Visalia had 132,104 inhabitants, with a median age of 32 — five years below the country's average. The median income of Visalia households is $62,263, just lower than the stat for the whole country. Only 14.2% of Visalia residents were born outside of the country, and 92% of residents are US citizens.
Basically, it's a city that's fairly average in terms of inhabitants and statistics. This is part of what makes it a perfect place to launch your CPG, and gauge how it would perform at a large scale across the country.
Competition for CPGs in Visalia is surprisingly fierce
Sure, you'd expect tough competition when launching a product in a huge market like Los Angeles or San Francisco. But Visalia being such a good place to bring your product to market, also brings up some challenges.
Visalia residents are spoiled for choice. There's a number of grocery stores, discount supermarkets, specialty food stores, local brands, and fresh food markets where they can shop.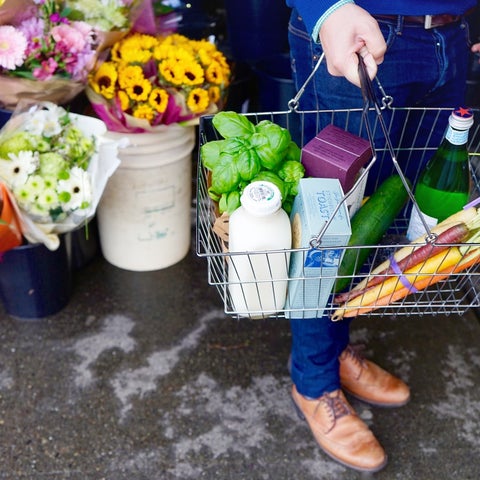 Naturally, there is a lot of competition to get into the top supermarkets and food stores. People are creatures of habit, especially after the tumultuous time we've had over the last two years. When customers love a product, it's hard to make them branch out and try something new!
Supermarkets and grocery stores don't have unlimited shelf space, so you're always going to be competing with other companies for prime position — or to be stocked at all.
Especially when you're a small brand who doesn't have a huge market share, it can be hard to find a stable foothold for promoting your products to new consumers. That's one reason why many upstart CPG brands choose to partner with a food distribution company, to help them carve out a niche in the already saturated market.
Wholesale food distributors in Visalia
The prime location of Visalia means that CPGs have plenty of wholesale food distributors to choose from. There's a plethora of stellar nationwide distributors, such as Sysco, US Foods, Performance Foodservice, Vistar, and McLane, plus a growing number of California-only options.
We've listed out the top distributors in Sacramento and Los Angeles, which might be worth taking a look at –– there's a lot of overlap with your options in Visalia.
Sometimes it's better to go with a smaller, California-based company, especially if you're only looking for smaller-scale distribution. Plus, that local knowledge is essential for knowing exactly the right establishments and markets where your CPG brand should be stocked.
Do CPGs really need a food distributor?
The short answer here is yes. Take a look at any successful CPG out there and you'll see there's a very high chance that they partnered with a food distribution company, even if it was just when they started out.
But maybe we're a little biased. Let's take a look at what exactly a food distributor does, so you can weigh up the options for yourself.
Distributors are the face of your CPG
Food distributors are something of a middleman between you and your retailers. Rather than you having to contact each store directly, establish a relationship, deal with stock issues, and agree on in-store placement, your food distributor will do it all for you.
In fact, all good food distribution reps will already have working relationships with restaurant/retail owners and managers in the area — giving you a foot in the door from the get-go.
Distributors handle all the nitty-gritty
When you're working around the clock to shape your CPG brand or launch a new product, there's nothing worse than spending hours struggling through paperwork. All the logistics — admin, sales, customer service — these are the things that your food distributor in Visalia can take on board and lighten your load.
That way you can focus on creating the perfect product range, without being bothered by minor details and issues that will inevitably crop up.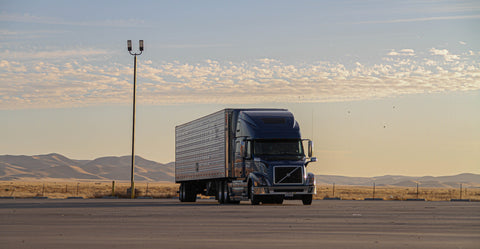 Distributors know the market
Your food distribution rep knows the market inside out — especially if you partner with a specialty company that focuses on a particular niche like organic food or vegan produce.
Your rep is the best person to give you feedback on your brand and product range. They know what customers love, what they don't, what products will fly off the shelves and what will flop.
They also have a good idea of your competition, and can help you stand out in the crowded market.
Buffalo Market: Your wholesale food distributor in Visalia
Are you the owner of an innovative CPG brand looking to crack into the market in Visalia? Well, let us introduce ourselves. Buffalo Market is the leading distributor of mission-driven food and beverage brands.
We work with companies that share our brand identity, who understand the importance of products that are good for the planet and good for our bodies.
We work with CPGs that specialize in:
alternative proteins

plant-based food and drink

regenerative agriculture

organic farming and processing

sustainable business practices
Located in Los Angeles, we deliver fresh and packaged produce across the whole state of California — and also Las Vegas — seven days a week, 365 days per year.
We offer both LTL (Less than Truckload) and FTL (Full Truckload) transportation services, to make sure that we meet all your CPG business needs, whether large or small.
With a focus on organic farming and plant-based foods, Buffalo Market offer dry, refrigerated and frozen storage transportation services for direct store delivery.
We work with brands who create products that are good for you — and even better for the planet!
Want to see it in action? Check out one of the CPGs we've partnered with, Inked Organic Bread, who increased their sales by 38% after switching to Buffalo Market.
A partnership with Buffalo Market will bring you into our community of CPGs and retailers, giving you a massive boost in exposure and sales. We've worked hard to establish outstanding connections with nationwide and California-based retailers, relationships that we'll use to give your products the best possible chance to thrive on shelves.
We know what works for retailers, brands, and consumers — and we're passionate about tailoring our services to work for your brand. Buffalo Market isn't a huge faceless corporation like some other food distribution companies.
Our reps know what it's like to work tirelessly to bring a dream to fruition, just like you've done with your CPG. That's why we're so passionate about helping brands of all sizes find their place in the market.
If you're searching for a great wholesale distributor in Visalia, why not get in touch today and let's get this partnership started!