Organic Food Distributors in the Western US [the Top 5]
The organic food market continues to grow at a seriously impressive rate. In 2021, organic food sales in the US amounted to about $57.5 billion.
If you grow organic produce or make CPG products in the Western US with organic ingredients, getting a decent piece of that pie is pretty appealing, right?
But how do you tap into that huge market?
Organic food distributors should be your first port of call. These guys will help you to put your products in front of the right audience — and find new ways to grow your business.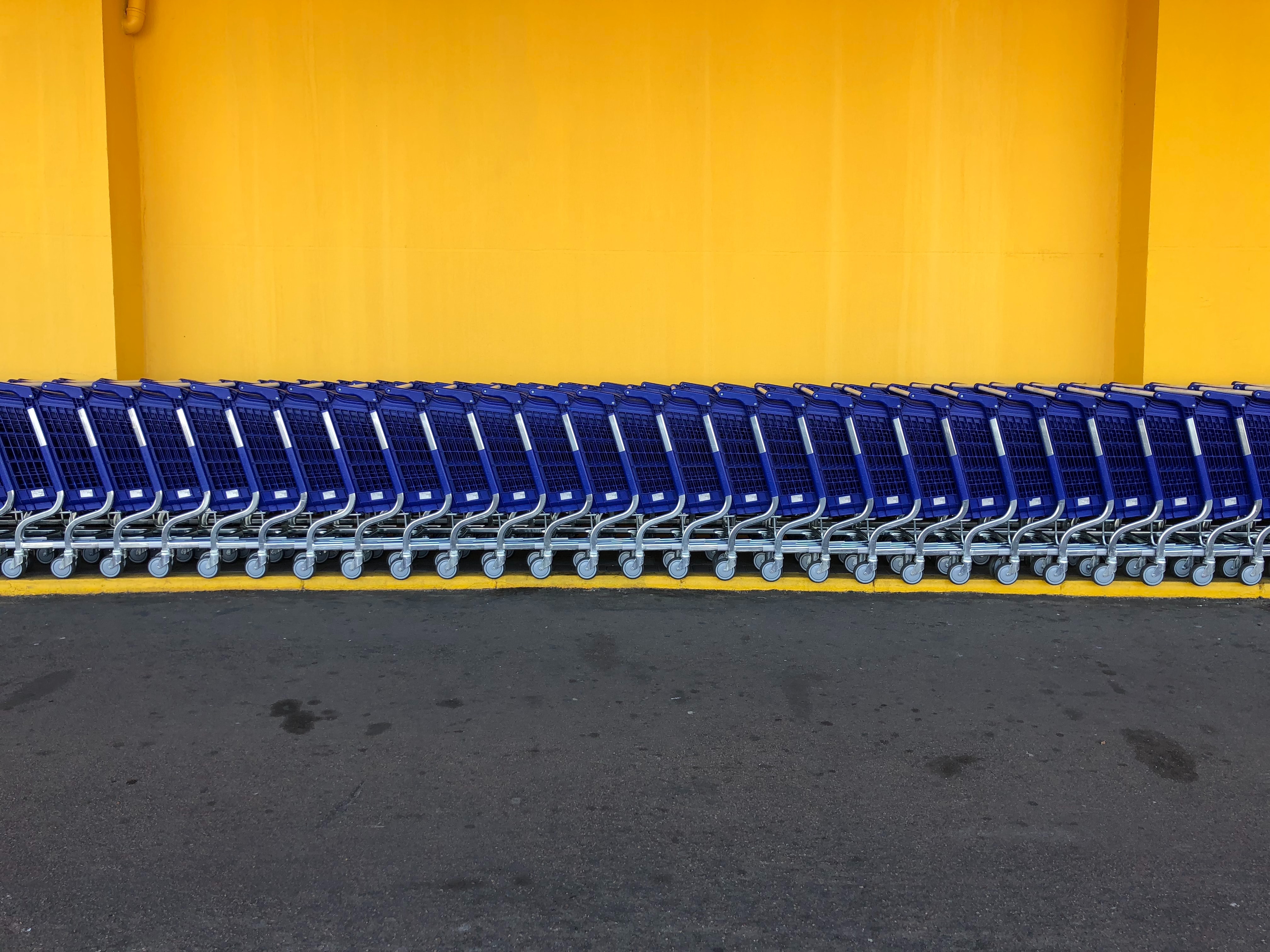 What is an organic food distributor?
An organic food distributor is a company responsible for distributing organic food and beverage products.
They have the tools, knowledge, and experience to get organic products onto shelves where they will sell.
An organic distributor:
Connects organic CPG brands with retailers and consumers
Distributes organic food and drink products to stores and food service establishments, including restaurants, schools, and hospitals
Manages the logistics associated with organic distribution
Understands and maintains strong relationships with the local organic market
Acts as a partner, promoting a brand and its goods to relevant third parties
So that's what organic food distributors do. But why does your company need one?
Why organic food distributors are important for your CPG brand
An organic distributor is important to your brand because they act as the crucial middleman, between you and retailers or consumers.
Organic food distributors have hard-earned insight into the local organic market. They also understand the values associated with organic produce.
This in-depth awareness means they know where your product will fit. They can then set about getting your products onto the right shelves, building your consumer base in the process.
Some organic food distributors will also take all logistics off your hands, helping you to save time and money on warehousing, inventory control, and transport.
For smaller organic CPG brands, and organic distributor is essential to business growth and success. Without a distribution partner, you'll find it very difficult to reach your target market on a profitable scale.
Overview of migration and distribution in Western US
Now let's take a quick look at the Western US —- its population, demographics, and migration patterns.
The basics
The Western US is the largest region in the country, incorporating the Pacific Coast, Northwest rainforests, the Rocky Mountains, and the Mojave Desert.
It consists of 13 states - Alaska, Arizona, California, Colorado, Hawaii, Idaho, Montana, Nevada, New Mexico, Oregon, Utah, Washington, and Wyoming.
Population
As of 2020, and according to the United States Census Bureau, the Western US had a population of 78,588,572.
But one state – California – accounted for the bulk of that stat, with around 39 million residents.
Within California, Los Angeles is the biggest city. Its population of 13 million+ is three times that of other big cities within the Western US (think Phoenix, San Francisco, Seattle and Denver).
Migration
In the wake of the COVID-19 pandemic and owing to the rise of remote working, people have moved out of some big cities in the Western US. They've chosen to relocate to city suburbs or to smaller cities within the same state.
The situation in San Francisco is particularly stark and has been dubbed the Bay Area Exodus.
Residents have moved from the Bay Area to other cities in the Western US and to other parts of California. Many have chosen smaller cities, like Stockton or Sacramento, with a cheaper cost of living.
Demographics are also changing within the region.
For example, in California, the Latino population now makes up 39.4% of the whole. There's been growth in the Asian American population in California too, with 15.1% of all residents now saying they belong to this ethnic group.
What does this mean for organic distribution?
Migration patterns inevitably affect food distribution patterns.
It's no longer enough to reach the big cities in the Western US and think you've ticked the box. Nor can you cater to the food tastes of just one ethnic group, when states are becoming much more ethnically diverse.
Organic food distributors understand these population shifts — and how to capitalize on them.
To get your organic products in front of as many of the right retailers and consumers as possible, you need the help of an organic CPG distributor.
5 top organic distributors in Western US
Think your business would benefit from an organic distributor partnership? Check out these five excellent options, all able to distribute organic products within the Western US.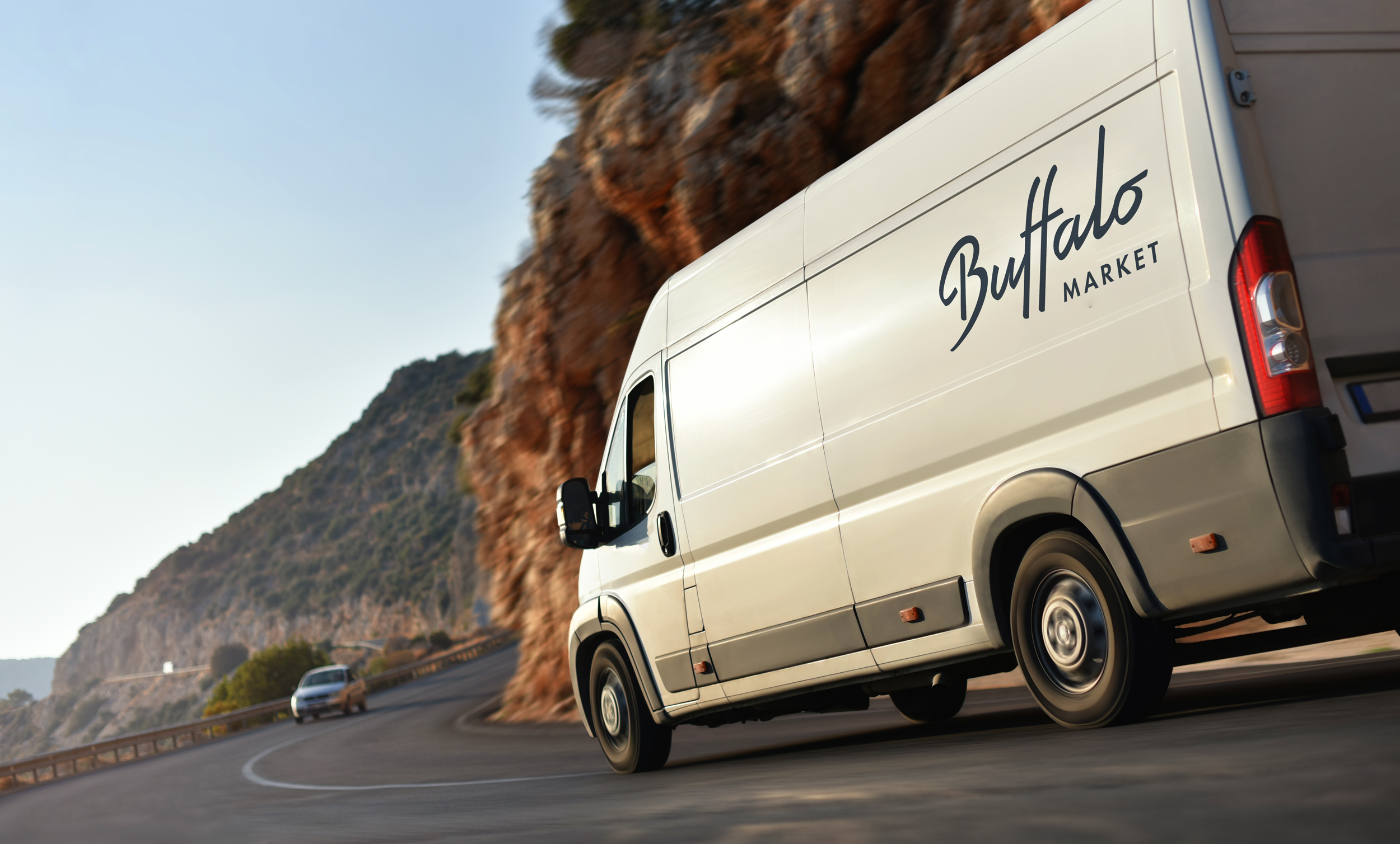 Buffalo Market
https://www.buffalomarket.com/
Specialty: Organic, plant-based and eco-conscious products
Location: Operating throughout California, Nevada, Arizona, Oregon and Washington
Delivering to: Major retailers across the country up to 7 days a week
That's us!
We deliver premium frozen, refrigerated, and dry products to big retailers throughout the US – and help you set up online options too. Our products are good for us – and good for the planet.
What sets us apart from the competition?
Brand promotion - our merchandising service that helps to raise the profile of your CPG brand
Near daily direct-to-store delivery, perfect for fast-moving brands and perishable products (more on this later!)
Transparency – we pride ourselves on excellent communication with producers, retailers and within our own team
The best tech – our technologically advanced distribution system allows us to share vital data with partners in real-time. This helps us to make faster decisions and achieve more – and supports you to do the same.
Market knowledge – our retail partners trust us to identify and access top good-for-you brands for their store shelves
Earl's Organic Produce
Speciality: Organic fruits and vegetables
Location: Distribution center located in San Francisco, California. Works with more than 300 growers throughout California and the Pacific Northwest as well as Mexico and South America.
Delivering to: Restaurants, natural food co-ops, independent retailers, regional grocery markets, national chain stores, and a variety of other food-related businesses. DTC home delivery available too.
Established in 1988, Earl's Organic Produce is a 100% organic certified distributor.
The company distributes organic fruits and vegetables from its 96,000 square foot warehouse in San Francisco. At any given time, it carries around 475 seasonal products.
Earl's Organic Produce works with growers of all sizes. They also work as exclusive marketing agents for a few select farmers.
Earl's ethos is based around:
Open communication with growers, retailers and consumers
The promotion of organic agriculture and sustainable food trade
Practising the three Rs – reduce, reuse, and recycle – throughout all aspects of their business operations
Developing meaningful, long term relationships with growers, providing fair prices, market knowledge and strategy ideas to promote the growth of their business
Maintaining in-depth knowledge of the organic market and developing trends
Getting to know what is unique about each grower and the produce they grow
Buying from and promoting local growers
Working to benefit the farmer, the consumer and the land
Freshpoint
Specialty: Organic fruits and vegetables
Location: Distribution centers throughout California and in Denver, Colorado too.
Delivering to: Local, regional and national retail chains, hotels, resorts, restaurants, healthcare and education settings, theme parks and cruise lines
FreshPoint is a division of Sysco Corporation and it's one of the most prominent distributors of fruits and vegetables in North America.
The company positions itself as a produce expert, able to help organic food producers with customized marketing programs and promotions, whilst also championing the environment and sustainable practices.
A few Freshpoint USPs?
Through the UBU (Unusual but Usable) program, Freshpoint promotes produce that is less than picture perfect. This means farmers get to sell all of their quality produce.
The Local Farmer Finder application, helping customers to shop local. Customers can search according to their zip code to find local farmers and products available through FreshPoint.
FreshPoint buys in bulk from growers, so farmers get to sell more cases and reduce their operational costs.
The company supports famers to conduct food safety audits and match industry specs, ensuring their produce is suitable for a wide range of customers.
KeHE
Speciality: Organic, fresh and speciality food products
Location: Distribution centers in Arizona, California, Colorado and Oregon, as well as other centers across other regions of the US.
Delivering to: 20,000+ retail and online stores, including grocery stores, independent retailers and ecommerce vendors.
As a nationwide CPG distributor, KeHE aspires to be crazy GOOD™, offering a great service to producers, retailers and the wider community too.
This certified B Corp values accountability and innovation, and provides market data, product knowledge and merchandising expertise to help brands lead the way with market trends.
Here are a few standout features of KeHE's offering:
Producers get a Category Manager who acts as a contact for personalized business support and guidance. They'll help you to maximize your launch strategy, and advise on everything from the frequency of your promotions to the design of your packaging.
Using programs, events and digital publications to highlight new, purpose-driven brands, KeHE strives to put your brand in front of the right people.
KeHE also offers options for brands who aren't ready to operate on a nationwide scale. They can establish third-party 3PL fulfillment and help you to set up ecommerce channels.
Harvest Food Distributors
https://harvestfooddistributors.com/
Speciality: A full range of meat, dairy, bakery and grocery goods, including a natural and organic range.
Location: Distribution centers in California, Oregon, Utah, Colorado and Arizona.
Delivering to: Around 6,000 customers in retail, food service, distribution, manufacturing and further processing segments.
Founded in 1989, this family company first specialized in the distribution of protein products, including beef, pork, poultry and seafood.
Over the years, Harvest Food's remit has grown to include a full range of CPG products and brands. Included in the mix are many national and regional suppliers, who produce sustainable, organic products.
So what can you expect from the Harvest Food service?
Support with marketing and distributing your organic products
State of the art technology that better facilitates order processing, inventory control, truck tracking and product handling
Up-to-date market data
Support from the whole Harvest Foods team, including sales staff, accounting and IT
How Buffalo Market wants to shift food distribution in Western US
Here at Buffalo Market, we like to stay at least a couple of steps ahead of the crowd.
We're moving away from a centralized distribution model — where goods are delivered to a retailer warehouse — to a direct store delivery model.
What is a direct store delivery model?
A direct store delivery model means goods are taken straight to stores, rather than to a retailer warehouse.
What are the benefits?
It saves time – one less link in the supply chain means you don't keep retailers or consumers waiting, and you make your process more efficient
It's better for the environment – fewer food miles are good for your brand's carbon footprint – and for consumers who want to see evidence of your sustainability
Products are fresher for longer – products don't sit in a warehouse before making their way onto grocery store shelves, so your consumers enjoy a better, fresher product
Less product damage – the more a product is moved around, the greater the chance it will get broken or damaged; direct delivery reduces this risk
Better stock replenishment – direct store delivery is fast and flexible, making the customer disappointment, brand damage, and lost sales associated with out-of-stocks a thing of the past
What about food distributors near me?
If you're looking for a food and beverage distributor that's more local to your business, check out some of our regional lists, including our list of The Top 20 Food Distributors in America:
Want to know more about Buffalo Market organic food distribution?
The experienced Buffalo Market team loves hearing about new and emerging brands, looking to stake their place in the organic section of the supermarket.
We then know exactly what to do to take your products to mainstream and upstart retailers across the country.
Want to grow your company and your customer base? Our distribution and merchandising services can help you get there.
To get started – or to find out more about our organic food distribution services – simply fill in a few company details here and we'll get back to you soon.