Food Distributors in Seattle [the Top 5]
Getting your CPG brand off the ground in Seattle can be difficult, especially without the right food distributor.
Unlike manufacturers, distributors are usually more localized, meaning that they can offer a faster and smoother service while still offering the quality those manufacturers are known for.
Food and drink distributors have well-established relationships with product manufacturers and bridge the gap between producers and retailers.
While distributors are mostly known for their effective, reliable logistics, the right distributor will do far more than get your products from A to B. They can help you build long-term working relationships with key retailers, run effective promotional campaigns, and ensure your products are always where shoppers need them.
For CPG brands looking for a distributor in the Seattle area, this guide will tell you everything you need to know about the best options available to you.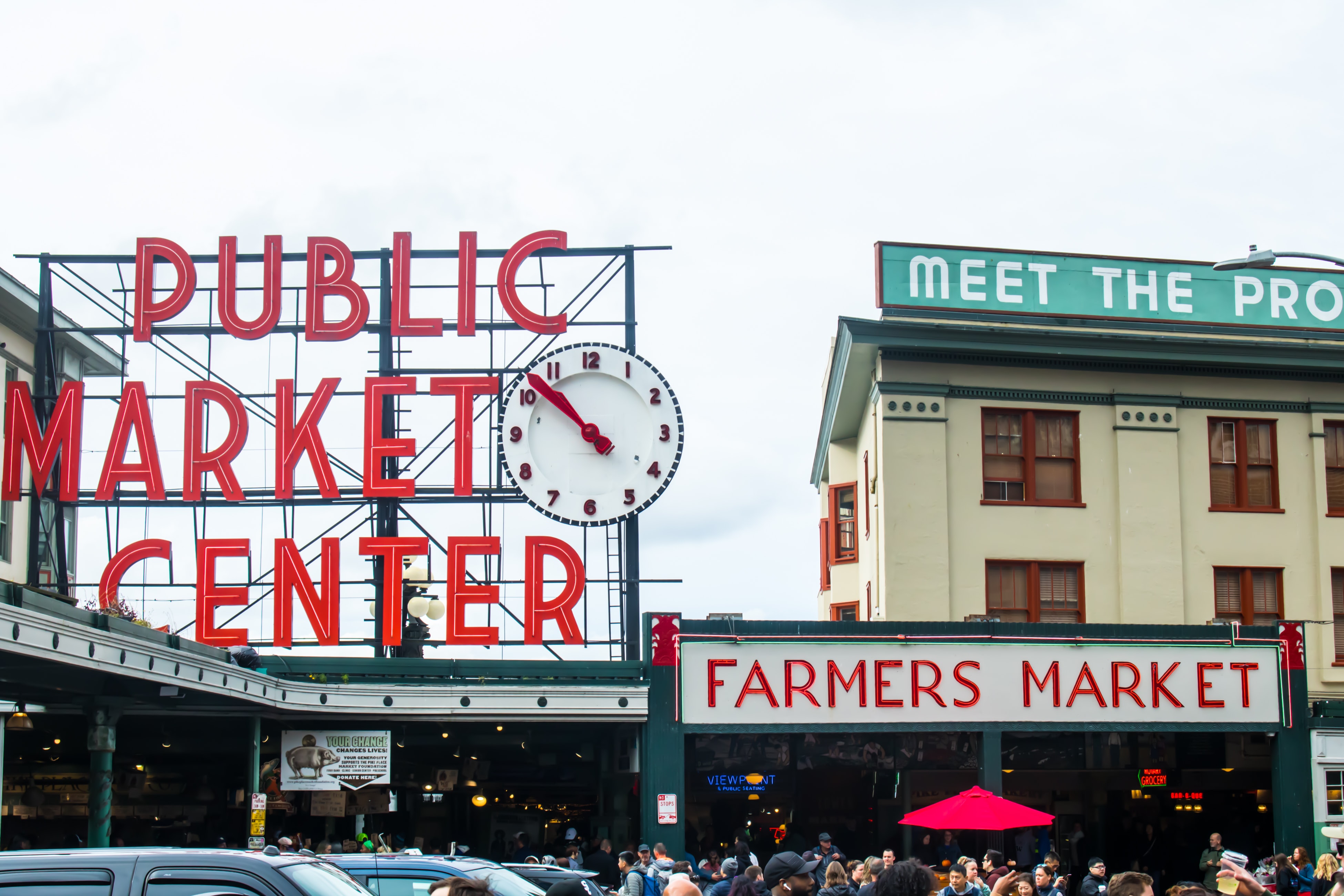 Food distributors in Seattle
One of the benefits of partnering with a localized distributor is being able to take advantage of their in-depth knowledge of an area. The success of a CPG brand relies directly on the consumers buying it — how well do you know the population of Seattle?
The state of Washington was one of the fastest-growing states in the US before the pandemic.
In 2019 alone, the state's population grew by 37,000 through domestic migration. Washington was the seventh-highest domestic migration total between 2010 and 2019, with an increase of around 336,000 residents.
However, the pandemic heavily stemmed the flow of new residents coming into Washington.
The Census Bureau estimates a net loss of 29 people in Washington from domestic migration between 2020 and 2021. While that loss is negligible, the halt in growth is certainly worth noting.
What does this mean for food distributors in Seattle?
There are currently an estimated 741,251 people living in the Emerald City. The population is spread out fairly evenly, with a few densely populated areas around the Central District and the University of Washington.
This means that food and drink distribution in Seattle is a much larger task than it seems. Distributors need to cover large areas rather than focus on densely populated areas like they would in some other cities. It's also important to keep in mind that the current stall in domestic immigration may be temporary, so distributors need to think about how well they will be able to scale at short notice.
For CPG brands to be successful in Seattle, they need to partner with a distributor that knows the city down to its last side street. If your distributor doesn't understand local trends and the retail landscape, you could be setting yourself up for a disaster, even if you have all the knowledge you think you need about the city.
With all that in mind, we're going to look at our 5 picks for food distributors in Seattle.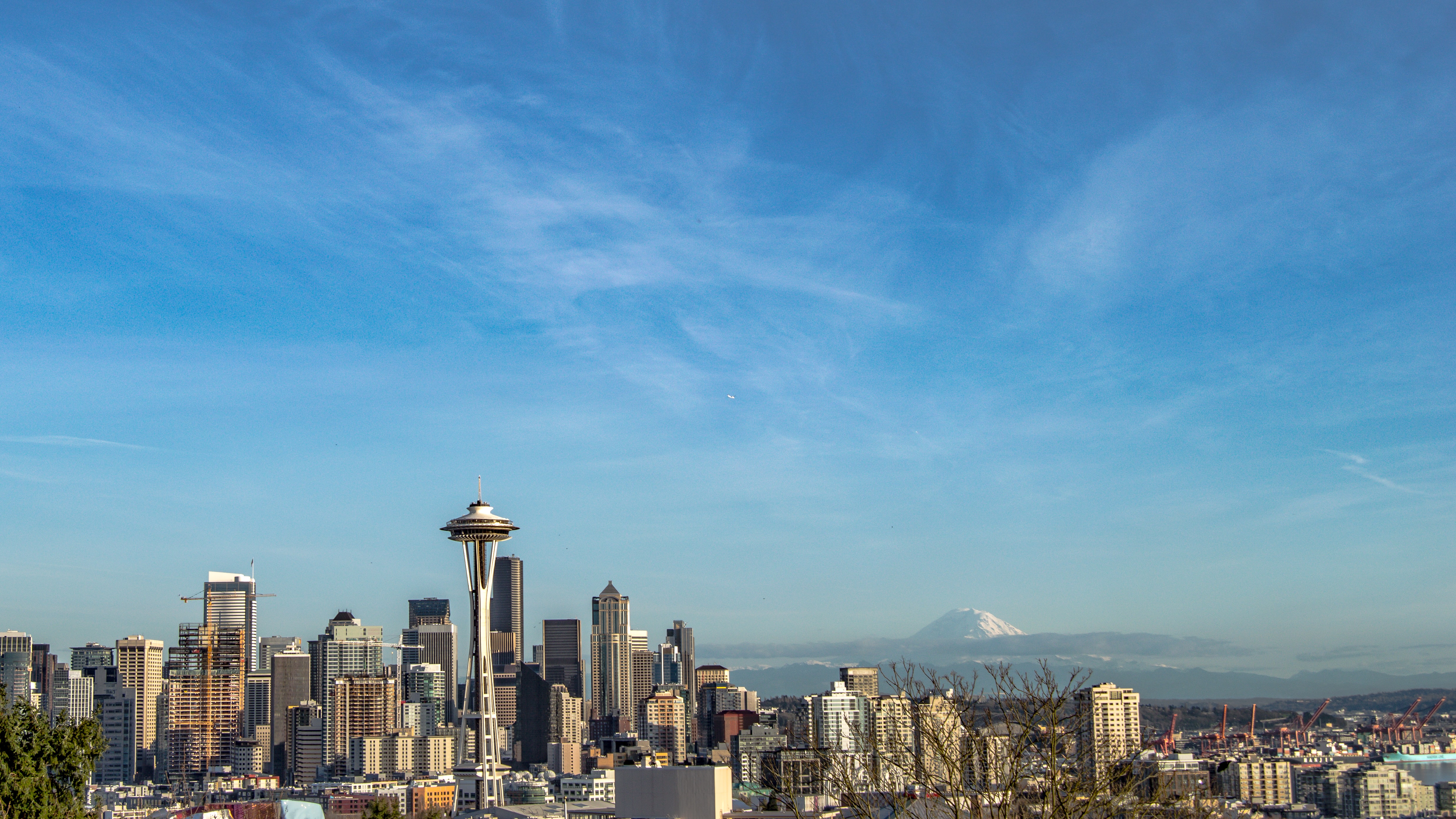 Top 5 food distributors in Seattle
Okay, we'll admit to a little bias on this first entry, but we truly do believe we are the best food distribution option for CPG brands in Seattle.
Buffalo Market is the most efficient, transparent, and brand-friendly food distributor on the market. We specialize in working with the fastest moving products and the largest retail chains across the United States, including Seattle. We want to bring your CPG's products to the mainstream market and upstart retailers. Our direct store delivery and merchandising services have been proven to have a dramatic impact on the sales of the brands we represent — see our case study with Inked Organics for more.
We specialize in fast-moving brands that can benefit from our higher level of in-store service. We also pride ourselves on our efficiency, transparency, and brand-friendly outlook, which ensures your business can enjoy a world-class experience throughout your time working with us.
Where does Buffalo Market operate?
Buffalo Market operates in Texas, California, Nevada, Arizona, Oregon, and of course, Washington.
What sets Buffalo Market apart from the rest?
At Buffalo Market, we only work with innovative brands and retailers that aim to positively disrupt the industry. We harness the power of the latest technology to increase transparency and improve all our processes, so you can be sure you're dealing with an honest company that is there for you when you need it.
Our customer-centric business model and technologically advanced distribution system mean that we can achieve more, and by partnering with us, your brand can achieve more too!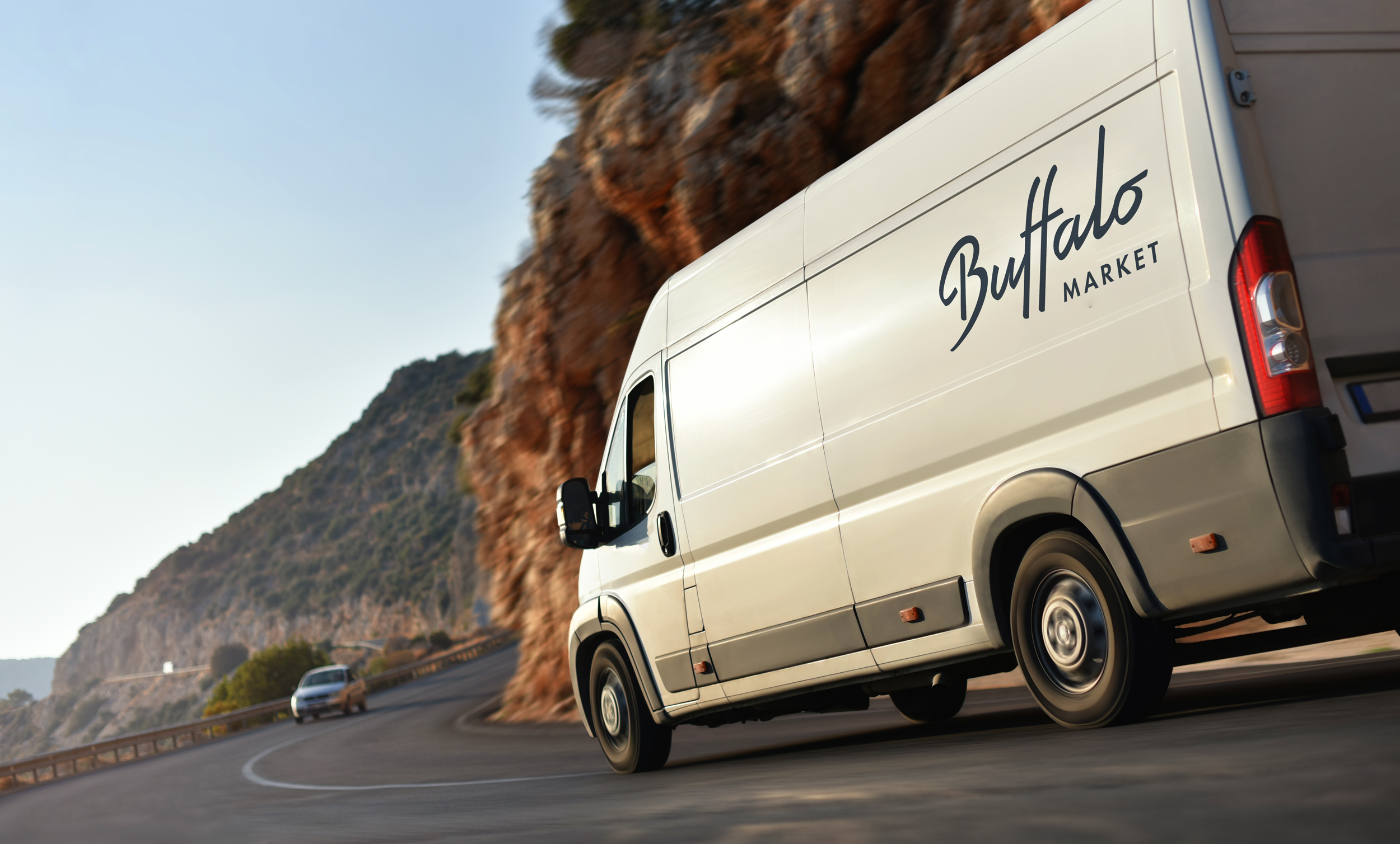 S&J Food Distributors have been operating for over 20 years and have grown to be a leading distributor in the Northwest. They are a full-service food wholesaler specializing in quality beef, pork, poultry, seafood, dairy, and dried goods. Its mission is to exceed customer expectations with high-quality products and friendly service.
S&J Foods have unparalleled knowledge of Seattle and the surrounding areas. This can be highly advantageous for local businesses looking to stock only the best local products. They also hold regular community events, cementing themselves as a solid part of the local area.
Where do S & J Food Distributors operate?
S&J Food Distributors operate out of the Northwest, serving both Western and Eastern Washington, as well as Portland, Oregon.
What sets S&J Food Distributors apart from the rest?
S&J recently purchased a Federally Inspected Plant which allows them to process and box goods, including diced, sliced, and portioned cut proteins. This USDA-licensed meat processing plant has allowed S&J to create its own subsidiary brand, Cutting Edge Meats Processors LLC, which also processes beef, pork, and poultry under the brand "Emerald City Meats."
Sysco is a worldwide food and beverage distributor which offers a wide range of options and tech innovations aimed at making life easier for their customers.
Sysco's mission is to deliver success for its customers through industry-leading people, products, and solutions. Their purpose-driven business model looks to redefine food services and supply chains in a way that's rooted in integrity, committed to inclusion, and encourages responsible growth.
Sysco places a heavy focus on supplier relationships. They have a clear understanding that to give the best possible service and product, you need to make sure those who are producing those products are well looked after.
Where does Sysco operate?
Sysco is a global operator with offices in almost every major US city and over 300 distribution centers across 90 countries.
What sets Sysco apart from the rest?
As a global business, Sysco understands the effect its operations have on the climate. They have made great strides so far in tackling this issue, promising to slash emissions by 27.5%. To do this, they plan on introducing almost 2500 electric-powered vehicles to their US fleet, and they are looking to source 100% renewable electricity on a global scale by 2030.
Sysco is by far the largest company on our list, offering enterprise-level services on a global scale. If your business needs the power of a player in the world market, Sysco could be for you.
Vistar touts itself as the number one national wholesale distributor for Vending/OSC, retail, theater/concessions, hospitality, office supply, and corrections. They look to give their customers high-quality products and help businesses to thrive through their exceptional service.
Vistar offers a neighborly service built on almost 50 years of experience. They prefer to build lasting relationships with customers and business partners to help grow on both sides of the relationship. They use a combination of expert sales teams, industry data, and highly knowledgeable accounts executives to do whatever it takes to improve your bottom line.
Where does Vistar operate?
Vistar has 20 strategically placed distribution centers and 9 Merchant's Marts across the United States. Distribution center locations include Oregon, Colorado, Minnesota, and three centers in California.
What sets Vistar apart from the rest?
Vistar occupies many industries other food and beverage distributors do not. They are the only national vending distributor in the US, offering a range of "better-for-you" retail options and plan-o-gram services.
They also work closely with campuses to get your products in the hands of students on the go. They can provide all the essentials for on-campus retailers and specialize in impulse buys and convenience staples.
Crown Pacific Fine Foods (CPFF) is a smaller distributor based in Kent, Washington. Situated just south of Seattle, you can be sure Crown Pacific Fine Foods can get you what you need and fast.
CPFF prides itself on sourcing the finest quality foods it can, thanks to its founder's love of simple but exciting food from all around the world.
CPFF doesn't just put products on shelves. They also actively help small businesses, startups, and artisan producers grow their businesses through financial assistance, business plan creation, and invaluable advice from passionate experts.
Where does Crown Pacific Fine Foods operate?
As a smaller business, CPFF only has one distribution center in Kent, Washington, which doubles as its headquarters.
What sets Crown Pacific Fine Foods apart from the rest?
Crown Pacific Fine Foods is truly unique in that its buyers travel across the globe in search of extraordinary and rare tastes from "ancient worlds and foreign lands." They offer an ever-growing range of products that are sure to appeal to adventurous customers and retailers alike.
How we want to shift food distribution in Seattle
At Buffalo Market, we don't like to put our feet up and hope for the best. We want to shake up the food and drink distribution sector for the better.
Buffalo Market's unique operating method allows businesses to move away from the traditional, centralized models. Instead, those who partner with Buffalo Market can enjoy all the benefits of direct-to-store delivery (DSD).
Direct-to-store delivery is exactly what it sounds like. Rather than sending goods to the retailer's distribution center, your brand's goods are shipped directly to the retailer's stores. It's a much faster and energy-efficient way of getting your brand's products on the shelves. With the added bonus that your food and drinks are much fresher than others when they reach the customer.
For retailers, this means you can be sure that your inventory will be delivered quickly and on demand. This is extremely helpful during times of uncertainty where demand can be higher than expected. Rather than placing an order to a centralized warehouse, Buffalo Market can deliver wherever you need to go to get your products in front of the right people.
With increasing climate change worries and soaring gas prices, using a decentralized distributor can help reduce costs and your carbon footprint. There is less need for long-haul transportation, and smaller fleets can be powered by renewable energy.
Faster, more efficient deliveries mean retailers can quickly restock, even at short notice. Think about the one week per year Seattle gets some sunshine. Retailers can take advantage of our DSD distribution to quickly order and fulfill orders for your CPG brand's cool treats and beverages. You can then use that nice little spike in earnings to fund further business growth!


What about food distributors near me?
If you're looking for a food and beverage distributor that's more local to your business, check out some of our regional lists, including our list of The Top 20 Food Distributors in America:
The future of food and drink distribution is here
It seems like there's a never-ending streak of setbacks and challenges that businesses from any sector have to face. Soaring gas prices, labor shortages, commitments to cut carbon emissions, out-of-control inflation… the list goes on.
Retailers and CPG brands are unfortunately not immune to these challenges, and how they tackle them will be a key factor in their survival. To ease the burden, Buffalo Market is always on hand to help CPGs reach their true potential and even surpass it.
Our unique business model makes us one of the best food distributors in the country, heralding a new future for the industry.
As a leading distributor of mission-driven food and beverage brands, we're always on the lookout for exciting new options to show off to our retail partners. We love products and brands that offer a better alternative for consumers looking to make more sustainable, ethical choices. That's why we continuously work with the best brands that understand the benefits of alternative proteins, regenerative agriculture, and organic goods.
To see if a partnership with Buffalo Market is right for your store, get in touch today!