What's the Difference between a Food Distributor and a Food Wholesaler?
There's a lot of CPG terminology and jargon to learn, from Absolute Change to Display Execution. That can make the whole process of navigating the industry a challenge for even the most seasoned CPG brands.
But Buffalo Market is here to simplify things — and to help you make the best decisions for your CPG's operations, goals, and budget.
So, we'll dedicate this post to explaining the difference between a food distributor and a food wholesaler.
Sure, both terms might seem similar, but they're very different beneath the surface. Let's find out why.
Food distributor vs food wholesaler: a basic definition
A food distributor

is what you imagine: a business that distributes food and complementary goods to entities that supply food in one form or another. This might be a restaurant, a school cafeteria, or a grocery store.
A food wholesaler

is a company providing products in large quantities to retailers, restaurants, hotels, and others providing food to consumers.
​
What are the key differences between a food distributor and food wholesaler?
Still find it difficult to separate food distributors from food wholesalers?
You're not the only one — it can be a confusing distinction to make, but it's vital nonetheless. Let's take a deeper dive.
Food distributors
A food distributor has a relationship with product manufacturers, such as a brand producing tinned tomatoes or boxed cereal. The distributor connects the company behind said products to another entity within the supply chain, such as a retailer.
They enter into a contract with manufacturers and trade in products that are not in direct competition with theirs. As a result, food distributors are careful about the companies and goods they work with to avoid any conflicting issues.
Essentially, food distributors help food brands get their products on shelves in front of consumers. Manufacturers can't reach those customers or sell their goods to them directly, so rely on distributors instead.
Distributors can help brands put their products in various locations based on their size, goals, and budget. That means manufacturers may be able to expand their reach significantly with a distributor's assistance.
Distributors might also offer logistical services for manufacturers (such as storing their goods) as part of their ongoing deal. They typically hold large quantities of stock in warehouses and transport products to an extensive range of customers.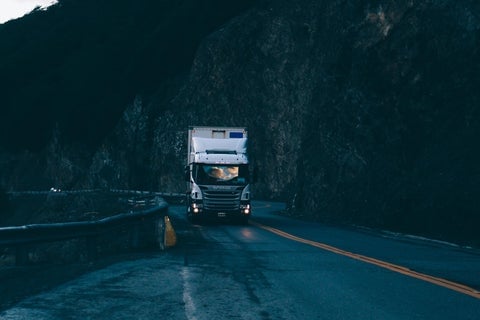 Food distributors are also channel partners: they work with manufacturers to promote goods and sell them to retailers or the customer directly.
They form an official arrangement with the manufacturer to sell their goods, but can't use said brand's trade name.
As distributors are more localized than food manufacturing brands, they can usually provide their customers (e.g. retailers or final consumers) with a faster response. That can create a smoother experience and leave the customer with a better perception of the manufacturer. They may feel satisfied and motivated to stay loyal too.
Another key function of food distributors is that they typically work with a range of brands and distribute diverse products. Their customers can access a range of goods and streamline their purchase process, cutting costs and boosting efficiency.
These food distributors may also supply wholesalers with goods.
Food wholesalers
Food wholesalers buy products in bulk and sell them on to a retailer to generate revenue for themselves (not the manufacturer). They serve as an intermediary between a food producer and businesses that supply food directly to customers, such as restaurants.
Sounds pretty much like a food distributor, right?
Well, let's get to the main difference: a wholesaler secures goods at a lower price because they buy in large quantities.
They then sell them to retailers at a higher rate to make a profit.
Retailers who purchase goods in large orders through a wholesaler can save money, instead of buying items individually. For example, an independent cafe with a small menu and a tiny team may visit a local store to buy a carton of milk or bag of flour when necessary. But they face delays and frustrated customers if that local store has run out.
However, buying lots of milk or flour through a wholesaler would ensure that the cafe has access to essential foodstuffs when they need them. This bulk-ordering method reduces the risk of disruptions and disgruntled customers.
Wholesalers are an essential link in supply chains: they have vast collections in warehouses that enable them to supply goods to many retailers, from small convenience stores serving a local community to large restaurants serving hundreds of diners daily.
They receive huge stock from various manufacturers, separate them into smaller quantities, and move these onto brands for sale.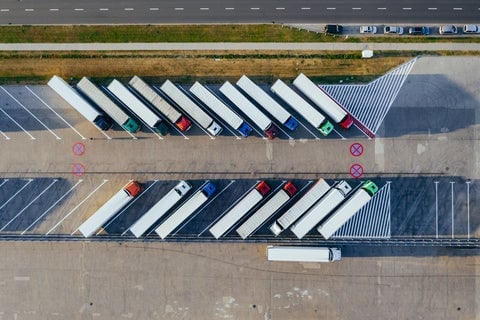 Wholesalers don't have contracts with manufacturers, unlike food distributors. That means they can stock products from competing brands without any conflict of interest.
And they don't enter into any marketing activities to promote manufacturers' goods: they focus on the purchase and supply to generate profits instead. They're under no obligation to help the manufacturer create sales.
Food wholesalers operate in limited geographic areas than distributors and deal with retailers only — never direct consumers.
We hope we've helped clarify the key differences between food distributors and food wholesalers
It's easier to make the right choices for your CPG when you understand how both types of entities operate.
But both food distributors and wholesalers are part of the supply chain despite their different methods, motivations, and customers. They're vital to bringing products from the source to the consumer without buyers needing to deal directly with manufacturers.
At Buffalo Market, we're the leading distributor of mission-driven food and beverage brands. We work with must-have brands creating products that represent the future of food.
From plant-based foods to organic, ethically-sourced ingredients, we're committed to bringing emerging companies to consumers.
And we have a comprehensive knowledge base in our blog section, filled with helpful insights into everything from money-saving tips to guides on different food types!
Check out our blog for more information on running your indie CPG.