How To Make Your Organic Food Brand Stand Out
Nearly 6% of all food sold in the US in 2020 was certified organic. Organic food sales have grown year on year for well over a decade, and they experienced bumper growth of 12.4% in 2020.
With their own health and that of the planet in mind, many consumers are making organic products a regular part of their grocery shop – particularly consumers from younger generations.
This is all great news for organic food brands; there's a huge and growing market for organic food products just like yours. But with lots of CPG brands out there jumping on the organic bandwagon, what can you do to stand out from the crowd?
You need a great product, an experienced distribution partner and a stellar strategy for CPG marketing of organic food.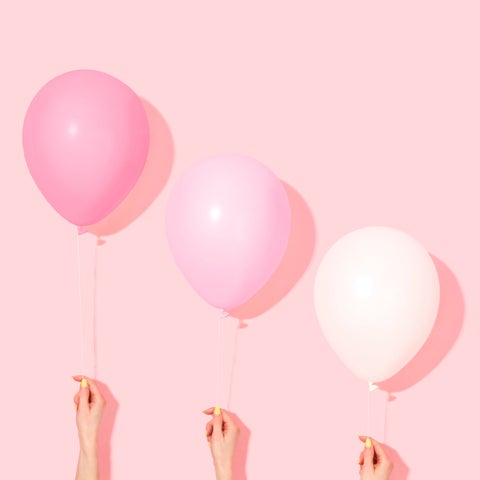 CPG marketing for organic food: 7 top tips
1.
Hone your USPs
To make your organic food product stand out – online and on supermarket shelves – you need to have a really clear idea of what makes your brand and product different. Start by doing some research.
Get to know your competitors
Who are the key players in your product niche? And what is it about their products that they choose to highlight? You might see a claim you can beat them on. Or an overlooked USP you can highlight in your own product.
Get to know your customers
There's probably lots of really great stuff you could tell consumers about your product. But what things do they actually care about? Finding out what your market wants and values in an organic food product will help you decide which USPs to highlight.
Once you're confident that your USPs appeal to your target market and offer something different to your competitors it's time to distill those USPs into a product tagline.
You can use this tagline on your packaging and in marketing materials. Or you could simply use it as a handy reference when developing your organic food marketing strategy. Either way, it should quickly and concisely convey exactly what consumers stand to gain by trying your product.
2.
Work on your branding
Strong and cohesive branding is a great thing for your business. Your branding can:
Create an emotional connection with consumers

Give your brand a clear and memorable identity

Tell your story in an instant

Inspire customer confidence in your brand

Provide the backbone for all of your organic food marketing campaigns
Branding should be consistent and engaging. And it should convey the values your market cares about. For organic food brands, that might be healthy living, caring for the environment or a sense of nonconformity.
The right colors, font, imagery, logo and even tone of voice will work together to give your brand its identity. They'll make it easier for consumers to get to know you and your product – which makes it easier for you to stand out from the competition.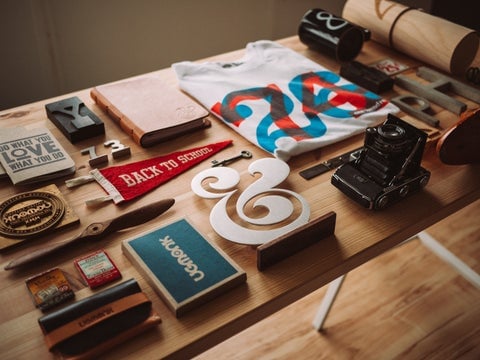 3.
Build a unique website that tells customers exactly what you're about
Once you have your branding sorted, you can incorporate it into your company website. Again, a branded website will help consumers to understand what you and your products stand for, before they've even read a word of your copy.
A great website looks good, it's easy for users to navigate and it contains all the information you'd love to include on your packaging (but just don't have space to). Use your website to expand on all the many reasons you're waaaay better than your competitors.
You could:
Offer more info on your products
Consumers care about where CPG products come from. And they want brands to be transparent enough to tell them all the little details. So use your website to offer info on your ingredients, your supply chain and production.
Outline your commitment to causes beyond your bottom line
Use your website to highlight your brand values. Talk about your company's environmental impact and what you're doing to minimize it. Big up your community projects. When people really believe in a brand – and the causes it associates itself with – they're more engaged and more loyal.
4.
Invest in professional photo and video
Want to get consumers excited about your organic food product? And get them to trust your brand too? Then you need professional standard product photography and videography.
A photographer will help you to show your products in the best possible light, which is essential when you're doing CPG marketing for organic food. You might want your photographer to capture:
Products shot against a plain background – for your DTC sales page

Products styled with your branding in mind – for engaging website and social images

Lifestyle shots showing your product in use – again, for use on your website and social
A videographer can also create a heap of incredible, standout content. For example, short social videos and full length ads. Or videos that reveal more about your product, your company or the causes you care about.
With excellent imagery at your disposal, you'll do a much better job of attracting and engaging your target market.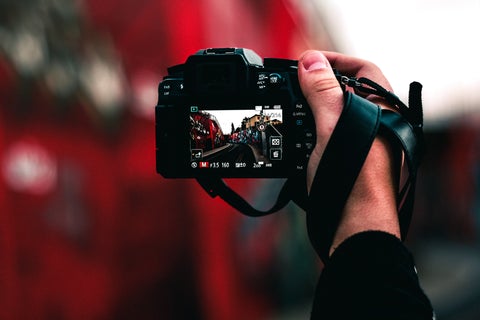 5.
Engage with people on social media
These days, consumers expect a two-way dialogue with brands. And social media is the ideal place to start conversations and to build friendships with your customer base. It's also a great place to create a community of brand advocates – loyal purchasers of your product who are keen to spread the word.
Encourage interaction by using your social posts to ask questions and seek the opinions of your following. You could also run giveaways and contests to prompt the likes and shares that will get your social accounts noticed by a wider audience.
Also, capitalize on the fact that organic produce is something people get passionate about. Then harness that passion by collaborating with influencers. Find people who fit with your brand by seeking out accounts concerned with healthy eating, organic cookery and the environment.
6.
Ace your packaging
Digital marketing is super important for any modern CPG brand. But you can't neglect the basics. Part of CPG marketing for organic food means communicating all of that scrummy, good for you, good for the planet wonderfulness through the design of your product packaging.
Time to revisit point number two again, and weave your branding into an instantly recognizable packaging design. As well as aesthetics, consider practical points too.
Smart packaging

can encourage customers to find out more about your brand, your product and your USPs. It can also help you to collect really useful data from in-store as well as online purchases.

Sustainability

is super important too, particularly if you're a brand keen to highlight your environmental cred. Use packaging that is sustainably produced and easily recycled.
7.
Give your brand a human face
People find it much easier to connect with other people, than with big corporations or a flashy brand image. So play to your strengths.
Give your brand a human face by attending in-person events. You might like to set up a stall at a farmer's market or run tastings in a local retail setting. You can also highlight the real people behind your brand by introducing them on your website and social accounts.
From the farmers producing your ingredients to your CEO, real people and their stories will resonate with an audience and provide another way to differentiate your brand from your competitors.
Don't forget distribution
The right CPG marketing for organic food will help get your brand out there. So too will the right distribution partner. Buffalo Market is a leading distributor of purpose-driven food and beverage brands. Find out more about our distribution and merchandising services by getting in touch.