How do you a launch a CPG? Here's everything you need.
It's a great time to launch a consumer packaged goods (CPG) product. The market is growing and consumers are more willing than ever to experiment with new, innovative brands and products.
But in order to launch successfully, gain customers and grow your business, you'll need a robust plan.
It's estimated that around 75% of CPG product launches fail to deliver on expected outcomes. You don't want your product to become one of these statistics.
So, how do you launch a successful CPG brand or product?
We've pulled together a comprehensive checklist of the fundamentals for you to follow and tick off as you go along.
As long as you consult this guide and execute accordingly, you'll have a pretty good chance of success.
How to launch a successful CPG
Perfect your recipe
Research the ingredients
Recipes matter. Now, more than ever.
Health and environmentally conscious consumers will turn that product over and scrutinize the ingredients that you've used.
Don't cut corners. If they spot just one ingredient that turns them off, they'll put it right back onto the shelf.
If you've already got a cherished family recipe then that's great. Who wouldn't want to try Great-aunt Margaret's famous BBQ sauce? You just know that she created it with love and care.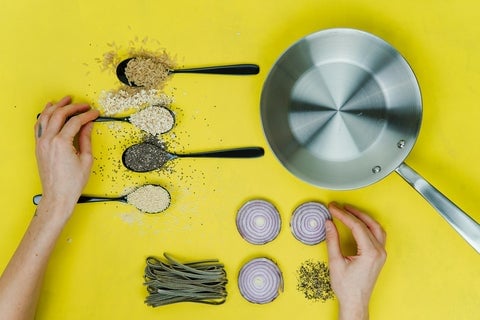 Write your recipe down
Now that you've got your recipe perfected, write it down.
Convert all of the measurements into grams. If you're manufacturing or outsourcing production on a large scale, grams are a more universal, accurate, and scalable format.
It's better to understand the ratio now than to try to figure it out later. You don't want to nail your products using cups and tablespoons then struggle to replicate the product as you scale up the portions.
Source your ingredients
Now it's time to find your suppliers. If you are producing smaller batches initially, you may just want to go to a wholesaler. But it's still a good idea to know where you will get your ingredients when the time does come to grow.
We've already written an in-depth article on how to source ingredients for your CPG's food or beverage product — you can read it here.
To do:
Research the perfect ingredients for your product
Write it down in grams
Source your ingredients
Design your packaging
This is where your brand creates its first impressions. Your packaging needs to represent your product, draw in the eye and persuade consumers to pick it up off the shelves. In fact, 70% of shoppers make their buying decision while looking at the package on a shelf.
The first version doesn't have to be the ultimate packaging of your CPG dreams. Sometimes it's just about what you can afford. Especially at the beginning, you'll most likely be testing the waters with your minimum viable product (MVP).
The whole point of an MVP is to know that you're on the right path, that consumers like what you're doing, and that you can use their feedback to improve.
No doubt your product will go through numerous iterations of branding and packaging designs.
So what factors come into play for CPG packaging?
The colors
Color psychology is vital to consider when choosing your brand colors. Different colors elicit different thoughts or emotions. How do you want your customers to think or feel when they see your packaging?
For instance, green is associated with nature. So if your product is organic or uses natural ingredients, green would be a good color to convey that.
Fonts and patterns are equally as important. Are you going for a simple, chic font to position your product as a luxury item? Or are you going to use a bold font with fun cartoons to target families?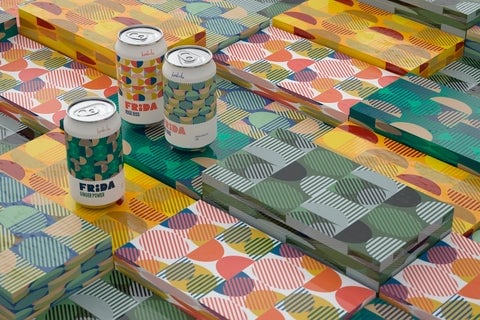 The material
What material are you using to package your food or beverage product?
If your brand is championing sustainability, the packaging should be an extension of that philosophy. If you launched a product that used sustainably sourced ingredients then wrapped it up in non-recyclable plastic, it contradicts your values.
Recycled, recyclable, or biodegradable packaging are all becoming much more common on supermarket shelves.
Practicality
How are your customers going to use your product? If it's an energy drink, they'll probably want to take it to the gym. If so, a carton might not be very practical as it won't fit into cup holders.
Steer clear of over-packaged or hard-to-open items. You don't want to make it difficult for your customers to access your product or they might be deterred from purchasing it again.
To do:
Write down which ideas or feelings you want your customers to have about your brand when they see your packaging.
Research how to portray these ideas through colors, fonts, and patterns.
Research the type of packaging you could use. What are your competitors using?
Write down how your product will be used and consider practicality.
Try ordering some different packaging samples!
Write your labels
Now it's time to consider what information you'll display on your packaging.
Compulsory information
It might be the 'boring' part, but you must comply with The Fair Packaging and Labeling Act and Uniform Packaging and Labeling Regulations. You should also consult state requirements to be sure.
We have dived into what to include on labels in a previous blog post, but let's recap.
Product identity
Net weight
Name and address of the manufacturer, packer, or distributor
Ingredients list
Nutrition labeling: serving size, nutrients, vitamins and minerals
Any required allergy labeling.
Make sure that all of this information is easily accessible and easy to read.
To do:
Read the Fair Packaging and Labeling Act.
Read the Uniform Packaging and Labeling Regulations.
List your ingredients.
Research your products' nutritional facts.
Research which of your ingredients are potential allergens.
Create your label.
Organize your distribution
You've got your product. The recipe is flawless, the packaging is polished and the labels are printed.
Now it's time to distribute your CPG to the world. Let's explore your routes:
Direct Store Distribution (DSD)
This is becoming one of the fastest-growing means of product distribution. It's convenient for brands and retailers alike, getting CPG products into stores quickly, efficiently, and with the proper care.
If you're not up to scratch on this distribution model, you already know that we've got just the guide for you.
If your products require specialized care and you want to ensure that your customers can have access to your product on demand, you should consider using this means of distribution.
Don't worry, you're not expected to carry out the deliveries yourself. You can outsource this model to reputable distributors. Need help finding the right ones?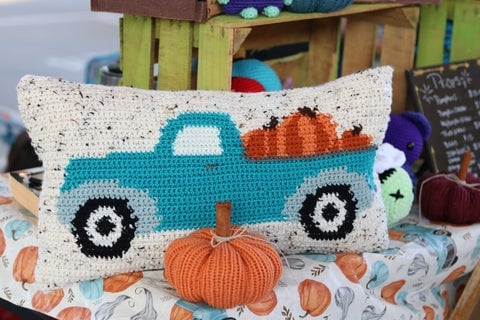 Centralized distribution
This model adds in an additional step to the DSD distribution model. Rather than taking your products directly to stores, you'll deliver them to a retailer's distribution center or warehouse.
There are some downsides to this model. For instance, longer interim times reduce the shelf life of products. If stores were to run out of your product they may not be able to replenish their stock quickly enough, leaving disappointed customers.
On the upside, retailers can appreciate brands for taking this workload off their hands, thereby improving their profit margins.
To do:
Research different distribution models and choose which one works for you.
If seeking a distributor, research ones who specialize in your product.
Start reaching out and partner up!
Advertise your product
Now it's time to get your name out there. Getting customers to try your product can be a pretty long process.
According to multiple studies, customers need to hear your message or see an ad 7 times before they'll make a purchase.
You'll need to formulate a marketing strategy, particularly for digital. Here are some main bases to cover:
Social media
Have you set up social media pages for your brand? It's the perfect place to generate organic content. You can answer questions about your products, promote your mission and tell your story!
Paid ads
Get familiar with pay-per-click (PPC) marketing and begin to create ad campaigns that sell your products. Testing is key. Invest a small amount of money into ads to begin. Whichever ads show the highest return on investment (ROI), that's when you ramp up the budget.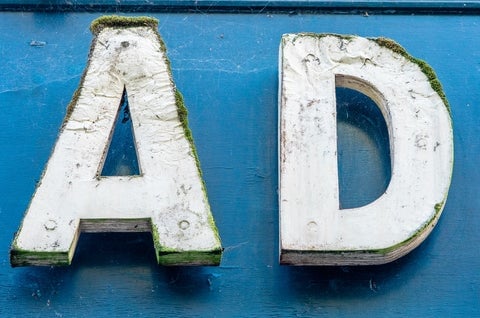 Know of an influencer in your space that might be interested in your product? If they align with your values, it might be well worth getting them to give your products a try and shout you out.
To do:
Create a digital marketing strategy for your brand and product.
Set up pages on the social media platforms where your target audience hangs out.
Create frequent content (aim to post 3-6 times per week).
Plan some paid ad campaigns and test them.
Invest in the ads with the highest ROI.
Research relevant influencers in your industry.
Ready, set, launch!
Don't put off launching until your product is so-called 'perfect.' As long as you've used this list to cover the fundamentals and develop your MVP, the sooner you launch the better.
This saves you from investing too much money into a product that consumers may not love.
Launch fast, adapt quickly, and soar to success!
As the leading distributor of CPG food and beverage brands with a purpose, we want to help you make it.
If you've got a product that is good for the environment or for people, get in touch with Buffalo Market today. We'll help you find your customers and really get rolling to launch your CPG.