Understanding Food Labels: What should CPGs Include in Packaging?
We all know the value of great packaging.
If customers don't know your products already (and even if they do!), packaging will form the difference between people strolling past, or giving your goods a go.
We've already taken a look at how packaging design can increase CPG sales (with case studies and branding tips to boot). But the importance of keeping things clear and simple doesn't just apply to design. It's essential for the information you legally must include too.
The USA has strict requirements covering the information brands have to include on their CPG food labels. So, are you up to date?
Today, we explain the key content food labels must contain. From ingredient lists to nutritional information and preparation instructions, make sure you've got it covered…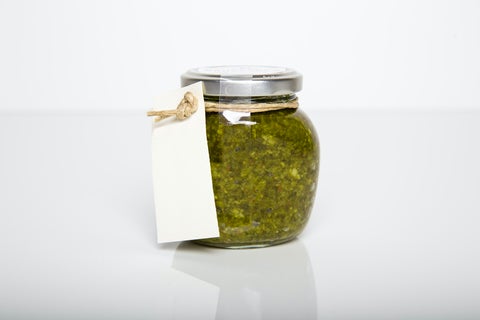 What actually has to be CPG food labels?
All packaged food must have a label clearly displaying compulsory information.
That's right — all packaged foods — yes, even yours!
The two main regulatory bodies in the US are the Food and Drug Administration (FDA) and the US Department of Agriculture (USDA). For most packaged goods, you'll have to include at least the following:
Name of the food

Storage conditions and date labeling

Preparation instructions

Ingredient list

Allergen information

Nutritional declaration

Net quantity.
Let's take a look at each in more detail…
Name of the food
This is more than just the brand name or product description. The "name of the food product" is a legal term, which must be printed prominently on your packaging.
Take cereal packaging for instance…
What about "Lucky Charms"? Whilst you probably know what we mean here, this isn't the name of the food.
The cereal box also describes the product as "Frosted toasted oat cereal with marshmallows". Whilst it certainly isn't as catchy – it's a legal necessity!
Storage conditions and date labeling
All CPG food labels must include a "best before" or "use by" date so consumers know how long foods can be stored.
If there are special conditions for storage (for example, refrigeration or consuming within three days after opening) — this also needs to be clearly indicated.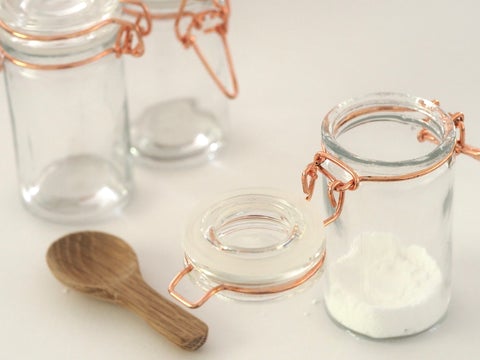 Preparation instructions
Instructions on how to cook and prepare the food (if appropriate) should be displayed clearly.
No one wants luke-warm soup or over-cooked rice, right!?
Both the cooking temperature and timings are usually stated. This is even more important for products containing meat or fish which may cause illness if not properly prepared.
Ingredient list
If your product has two or more ingredients, they must all be listed.
Ingredients have to be listed with the main ingredient first. This is known as a "Quantitative Declaration of Ingredients" (QUID), where the quantity is displayed as a percentage.
If your product uses ingredients with technical names ("sodium chloride" or "sucrose" for example) — you can make this clearer by adding "salt" or "sugar" in brackets afterwards.
As well as making things easier to understand, you're reassuring consumers they're not consuming harmful chemicals. It's a win, win.
Allergen information
If your product contains or is derived from any of the main allergens (peanuts, shellfish, tree nuts, milk, eggs, fish, soy, or wheat), they must be emphasized on the ingredients list.
This could be done with a different font, color, or by bolding text.
Needless to say, this is a pretty important one for your CPG brand. It allows people with allergies (sometimes resulting in life-threatening complications) to buy foods with confidence.
Nutritional declaration
CPG food labels should plainly state nutritional information. This includes specific aspects such as the amount of saturated fats, carbohydrates, sugars, salts, and calories.
If your product contains high levels of beneficial nutrients (such as vitamins or fiber) — you can advertise this elsewhere on the packaging. Go on, shout about it!
Net quantity
Net quantity refers to the weight of a product sold. It's usually displayed on the front of packaged goods – and is a simple one, but one that's vital to get right.
Just remember that foods packaged in liquid (for instance, tinned fruits) must also show the drained net weight.
Business name and address
It vastly improves consumer confidence if shoppers know where their goods come from — and is a key part of any CPG food label.
Business names can be either the entity marketing the food, or the importing business. The address must be a physical mailing address, where you can be reached in case of complaints or inquiries.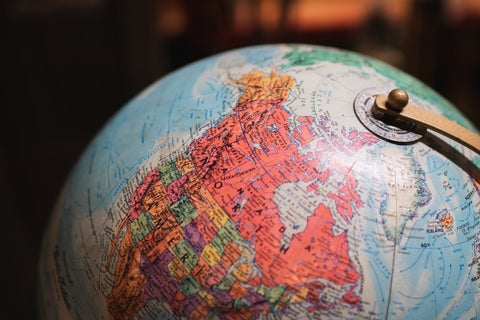 Country of origin
This requirement is mandatory where the failure to state a product's country of origin might mislead consumers. For instance, if a "100% Italian" pasta is actually made in Florida, customers might be left with questions!
Additional labeling considerations
You can also choose to include "voluntary information" on your CPG food label. This could be whether your product contains GMOs, is certified organic or high in vitamins.
Do be careful with claims such as "100% organic," "fat-free", or "low calorie" though. These have to meet strict definitions set out by the FDA or USDA. If you can't back up claims, you could be at risk of legal issues and breaking consumers' trust. So if in any doubt, check!
To wrap (or package) things up…
It's not always easy to create fun and beautiful packaging that also includes all the necessary information. But it's something that needs to be done!
With all the information above, you'll be off to a great start.
Consistent GPG food labeling isn't just sensible from a legal perspective, it's also vital for consumer confidence. So make sure you're giving shoppers all the information they need to make an informed choice. Trust us, it won't go unappreciated.
As the leading distributor of purpose-driven food and beverage brands, Buffalo Market are true industry experts. If you want to take your CPG brand to the next level, we'd love to help.
We ensure goods get to the best retailers and food service establishments, with direct store delivery and merchandising services. Get in touch today to find out how we can help grow your brand and increase sales.