The Best Way To Find New Organic Food Brands
With the growing demand for organic, plant-based and natural food and drinks, there are now more consumer packaged goods (CPG) brands than ever innovating their way into delicious new products for us to try. But, knowing how to find new organic food brands can be tricky.
Although plant-based and organic diets and lifestyles are becoming ever-more popular, organic products are still not always stocked in your local Walmart. Even if they are, it's usually the most well-known, established brands that you've already been eating for years.
Sometimes it can feel like you've not got enough options, like you're eating the same snacks and meals over and over again. We get it. It can get pretty repetitive. But like we said, exciting new products are always being made and these brands are hoping that people just like you will discover them!
So if you're feeling like your meals are getting a bit tiresome, you've come to the right place. Below, we've listed some of the ways that you can discover the most mouth-watering, game-changing new organic food brands on the scene.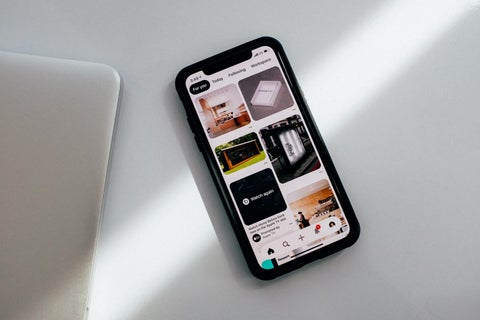 How to find new organic food brands
These are the methods that we use when it comes to finding the latest products in the organic food and drinks market:
Pinterest
Pinterest doesn't just have to be your go-to for interior design or fashion inspiration. It's also a great place to find unique recipes, as well as food brands.
Search keywords around organic foods
To begin with, the easiest way to find new organic food brands on Pinterest is to search for it. Try searching for some of the following terms:
'Organic food brands'

'Organic recipes'

'Organic snacks'

'Organic drinks'
In the search results, a whole load of options will come up. Some Pins will be brands that are promoting their products, some will be avid Pinners resharing the most aesthetically pleasing organic meals or product packaging, others will even link out to helpful articles that collate lists of brand new organic food brands or products.
Create boards
When you find an organic product or recipe that you like the look of, you can save it to a collection to refer back to when the time comes.
To create a board, all you have to do is:
Hover over the Pin that you'd like to save

Click the down arrow

Click 'create board' and name it

Save your Pin to the board!
Now you'll have started a Board which will eventually become full of tasty new organic products for you to try.
Keep using it
The wonderful thing about Pinterest is that the more that you use it, the more that your feed will become tailored to you. When you log in, it will automatically suggest Pins that are related to your recent searches.
Now, organic food CPGs and recipes containing new products will always be popping up!
Listicles
While you may find some great articles linked to Pinterest, not every article that shares emerging organic brands will be on there.
Instead, try simply googling some of the suggested search terms from above. Brands themselves may pop up, especially in the ad section, but ideally you'll want to find some listicles. They'll have already done multiple searches to create these lists in the first place.
If newness is the most important thing for you, you could refine your search by clicking on 'tools' then 'Any time' and selecting 'Past year'.
It could also be worth including terms like best or top or new within your search, to help narrow your results.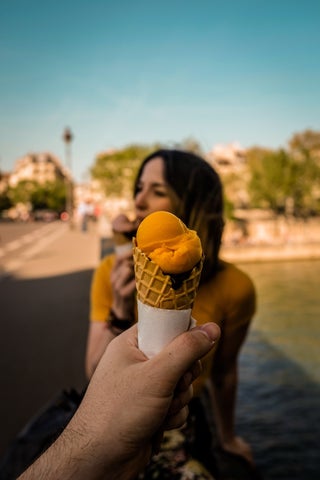 Influencers
Social media influencers are always seeking out the best in exciting new products to share with their audiences to keep them engaged. Rather than having to put in the work to find organic brands yourself, just follow their pages and they'll do the work for you!
You'll want to find influencers that align with your lifestyle. It's unlikely that an influencer who focuses on fashion will regularly share their organic finds.
Search various social media platforms
You can find these influencers all over social media. Your best bet would be to look on:
Again, search for the keyword terms listed above and the relevant influencers will appear.
Check for authenticity
It's also important to follow authentic influencers. You wouldn't want to follow someone that promotes questionable products just because they've been paid to. Follow them for a while before buying anything that they suggest, in order to suss them out. A genuine influencer will recommend products organically (pardon the pun) not just for ads.
Influencers to check out
With a quick search, we've found some foodie influencers who have a keen focus on organic and healthy recipes:
@Justine_snacks (Instagram and TikTok)

@erekav (Instagram) or @erekasfood (TikTok)

@healthfood (Instagram and TikTok) - More of a brand than an influencer, but healthy food and recipes all the same!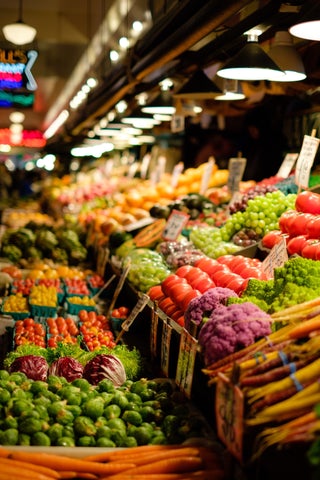 Try new grocery stores
At the beginning of this article, we mentioned how it can often be difficult to find the latest in organic trends from your local major retailers. That's why it can be a good idea to look elsewhere. There are dedicated stores that specialize in selling organic, plant-based and natural products.
Whole Foods
The most obvious answer which you'll no doubt be familiar with is Whole Foods. Most startup organic CPG brands will be trying to get their products into this international supermarket chain.
However, not all great new brands will find their way into this store, especially in their early days. By the time they've made it into Whole Foods, they may already be popular - at least within the organic food community niche.
Independent stores
There are plenty of small, indie or independent organic stores around. They tend to be dotted around towns or cities and may not yet be well-known, or obvious to spot.
Next time you're walking about town, keep your eyes peeled for these types of stores. The staff will be enthusiastic to welcome you in and introduce you to any new products they'll think you might like.
You could also do a google search for 'organic stores near me' and you'll be shown the local natural health food stores in your area.
Ask your friends
Got any friends that also like to eat organically? Ask them which brands or products they've been loving recently! They may not even be brand new, it could just be a product that you've never come across before.
If your friends aren't too familiar with the world of organic foods (yet), don't fret. There are plenty of like-minded people out there who will be more than happy to share their latest finds with you.
Do a quick search on Facebook for any organic food groups. You could also look at organic food related subreddits on Reddit. Your people are out there, you just need to find them!
Buffalo Market's blog
We're always sharing examples of up and coming organic food and beverage CPG brands in our own articles. Have a read of Who Are The Fastest-Growing Start-Up CPG Businesses? or Is Your CPG Plant-Based or Vegan? Getting Your Terminology Right to find some of our favorite brands that are doing great things for the world and for people.
Buffalo Market is the leading distributor of mission driven brands, specializing in plant-based and organic foods, so we really know our stuff. For even more news about the latest in organic and plant-based foods, check out our blog.