10 Great Ideas for Your Restaurant Menu
Running a business is never an easy enterprise, no matter how far down the line you are – it could be your first month or your tenth anniversary, you're still going to need fresh ideas to entice customers to pick up your menu. The challenge here is to offer a wide variety of dishes to bring in as broad a customer base as possible, but not to lose out on what makes your restaurant unique. The balance between a bespoke dining experience and the people-pleasing quality of an established brand is a difficult line to walk.
When it comes to spicing up your menu, it's helpful to think of it in the same way as renovating an old house – keep the French windows and the parquet floor, but upgrade the plumbing and central heating. While the innards have been slightly changed and improved, the main structure stays the same – at a glance you can recognize it for what it is, but you know it's been updated.
Allowing you to keep the house looking much the same without changing too many of its distinct characteristics, here are the 10 best food ideas for your restaurant menu that won't detract from the character of your business.
Plant-based meats
Food production is one of the most damaging industries in the world, with an estimated sixth of all greenhouse gas emissions being caused single-handedly by livestock. As such, there are notable transitions to plant-based meat on the menus of global chains and independents alike, with many of the products in question tasting just as good as the real thing, and with just as much protein content. Beyond Meat is one of the most popular brands to have risen among the ranks of takeout chains all over the US, and can be enjoyed in every meat-based form, from sausages to burger patties and ground mince.
Organic, locally sourced produce
A great way to entrench yourself within a community as a new business is to make it clear to customers that your produce is locally sourced, as this demonstrates your commitment to supporting the economy of that area. Just as customers may veer away from chain restaurants in pursuit of a more bespoke culinary experience, your business can also prove itself to be less of a profit-driven enterprise by buying local produce. Not only a demarcation of quality, increasing consumption of organic produce has also proven itself to be one of the strongest trends within the Culinary Forecast generated every year by the National Restaurant Association.
Feature a signature dish
Coming back to that key idea of business identity, just about the best way for you to stand out is with an exclusive dish that can't be found anywhere else. With so many customers ordering their meals for home delivery during this pandemic, your menu really can become the face of your restaurant. Having a few permanent dishes on your menu can really help consolidate your culinary identity, as well as give customers opportunity to order "the regular" when they want a dish that they know will hit the spot.
Simplify your dishes to maximize turnover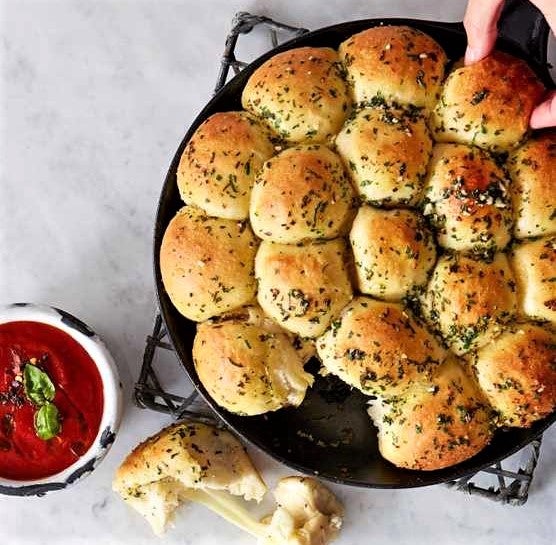 As the majority of restaurants are operating as delivery-only entities right now, focus is being redirected to the product more so than the experience of eating it in your carefully crafted environment. The mood lighting and smooth jazz playlist aren't quite so important right now, so try to refine your menu by offering items that are easy to prepare and delivery-friendly. This is where tear-and-share items come into their own, as many orders will be consumed within a household bubble, wherein the risk of cross-contamination is essentially moot. Larger, shareable dishes don't often require many ingredients and are simple to make, so you can generate a high turnover of these popular products without losing too much in the preparation process.
Diversify the kid's menu
Just because your little ones might be below the age of 7, it doesn't mean they'll only want the same seven things for dinner every week. There's plenty more on offer than just French fries and chicken nuggets for those diners still wearing diapers. A good way to democratize your dining plan is to offer some of the 'adult' meals – cottage pie with steamed vegetables, for example – but at half the portion size. That way you can give the littlest guests at the table a taste of what mom and dad are enjoying, making them feel included in the evening festivities, without having to deal with the food waste that would have come from dishing out a full-sized portion.
Provide nutritional values and calorie counts
You don't need to be a fitness fanatic to keep track of your calorie intake, and featuring the low fat content of your meals could even be seen as a badge of honor for your restaurant. If one of the notable qualities of your menu is the high ratio of nutritional value : taste, then be sure to make that known to new customers. Even better, printing the calorie count of each item on your menu can is so much more than something to showcase on your social media channels: it could even rope in a broader base of health-conscious clientele.
Offer superfoods on your menu
Keeping in-line with health trends, you can add a good dose of sparkle to your menu with some of the superfoods lighting up the hospitality industry right now. The important thing to remember here is that "superfood" doesn't have to mean super expensive, as these minerals-loaded and vitamin-packed ingredients can easily be incorporated into your menus: ginger, mushrooms, pumpkin, just about every kind of seed and nut you can think of, cauliflower, berries, and bok choi... The list goes on! The important thing here is that loading your menu with super-healthy items is as easy as it is inexpensive.
Feature non-alcoholic beers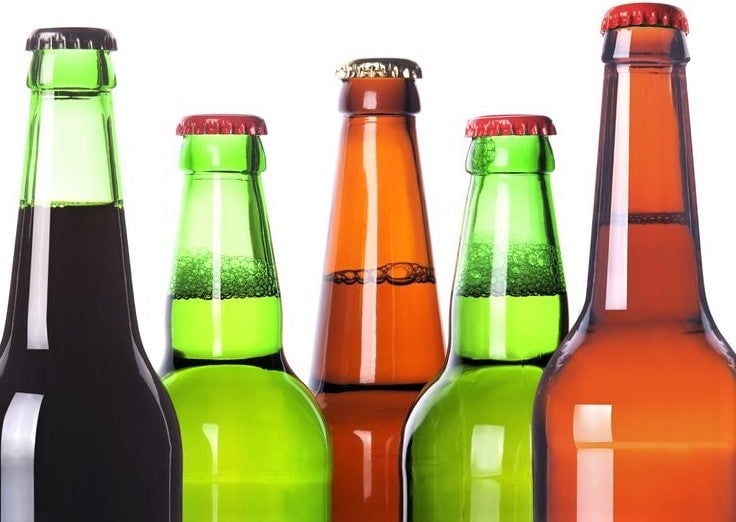 Plenty of menus cater to celiac, vegan, and gluten-free diners, so why not expand your customer base by meeting the needs of your teetotal'ers? Not only a great way to keep you 'on the wagon', non-alcoholic beers also taste just as good as their boozy counterparts – and have a few added health perks thrown in for good measure. Known to assist the body in post-workout recovery, they hydrate you (unlike real beers) and contain their fair share of vitamins B3 and B2. This is a good move for any business looking to make a little more profit than they would with free carafes of table water.
Rotate your dessert menu
While the three-scoop ice cream sundae is the bread and butter of any dessert menu, it can always enjoy a little spice. The easiest solution would be to adapt your desserts roster with the seasons, with changes as simple as pies in the winter and sorbet and wafers in the summer, but making use of certain ingredients that come in season as the year progresses is an effective way of rotating your dessert menu, too. Looking for an idea to get you started? Take a look at putting a peach cobbler ice cream sundae on your menu.
Two-for-one deals on new dishes
Putting any new dish on your menu can be a bit of a risk, as you don't know how well it will be taken by regulars who've come to expect a set array of dishes from you, or if it will be taken aboard by your new clientele. The way to get around this is to incentivize your new meal plans by offering certain combos or two-for-one deals, so that whenever someone picks your new cheese and tomato quiche, for instance, their dining partner gets a free bowl of seasonal soup. If the new items on offer prove to be a hit, secure them a place on your permanent menu and repeat this trial process again the next time you attempt to experiment with a new dish.
Running a restaurant is one of the more precarious business ventures you could imagine, but it can be a profitable enterprise once you get the formula right. Finding out what customers want, and how to meet that demand, are key components of any successful restaurant – but that doesn't mean you have to stick with it forever.
Variety is the spice of life, and a good pinch of spice is always a welcome addition to almost about any dish. Just as well, then, that Buffalo Market gives you more than 120 different spice products for you to peruse through, being just a small part of our inventory of 2,600+ items. If you want fresh, high-quality organic produce to liven up your menu, then Buffalo Market is your #1 choice. Take a look and see what inspires your taste buds today!