Buffalo Market Supports Hospitality Industry with COVID-19 Relief Fund
With businesses across the country preparing their applications for the IRS Individual Tax Return deadline this month, those within the hospitality sector will be looking over their revenue streams and – for the first time since the start of the pandemic – have a little something to smile about. With dine-in food service having returned to a capacity close to that of pre-COVID figures, and with the easing of restrictions on how many patrons may be seated at one table, restaurant owners are seeing an uptick in trade that has been so sorely needed in recent months. Following the landmark American Rescue Plan, which put $28.6 bn into the faltering hospitality sector, there have been a number of relief schemes available for store chains, independent businesses, and food service hubs all over the US – and Buffalo Market is also on-hand to assist, with our own Restaurant Bridge relief fund.
With the goal of helping 1,000 restaurants and 50,000 restaurant workers across California find their feet after the severe economic downturn wrought upon the hospitality industry over the past year, the Buffalo Market Restaurant Bridge gives restauranteurs a six-month line of credit to enjoy our farm-fresh organic produce interest-free. Within 72 hours, restaurant owners will be notified as to the outcome of their application, from which point they can be enjoy market-quality restaurant wholesale for their business with no additional fees or added interest, for up to half a year. With every piece of our beautifully crisp fruit and fantastically flavorsome vegetables sourced direct from small-scale independent farmers across California, you can be safe in the knowledge that your purchases will be supporting other local businesses, while keeping your own stocked with premium-grade groceries.
SBA relief programs
Not based in California? Not to worry. For businesses nationwide, there are plenty more relief funds available courtesy of the Small Businesses Association on top of the six-month credit line offered by Buffalo Market. To help you get your restaurant on its feet again, with a breakdown of what benefits you can expect to enjoy in the weeks ahead, here's a list of the COVID-19 relief funds optimized for business growth in 2021.
Restaurant Revitalization Fund
A business resource program designed to keep the lights on for restaurants and other food service hubs, the RRF financial aid offers sums equal to that of the applying business's revenue lost during the pandemic. The cost of paying staff and purchasing stock can easily outweigh a restaurant's profit, but that overhead can be especially alarming in times of economic downturn. So the RRF provides a maximum relief package of up to $10,000,000 per business, and $5,000,000 for each business site to cover its individual running costs and maintenance fees.
Shuttered Venue Operators Grant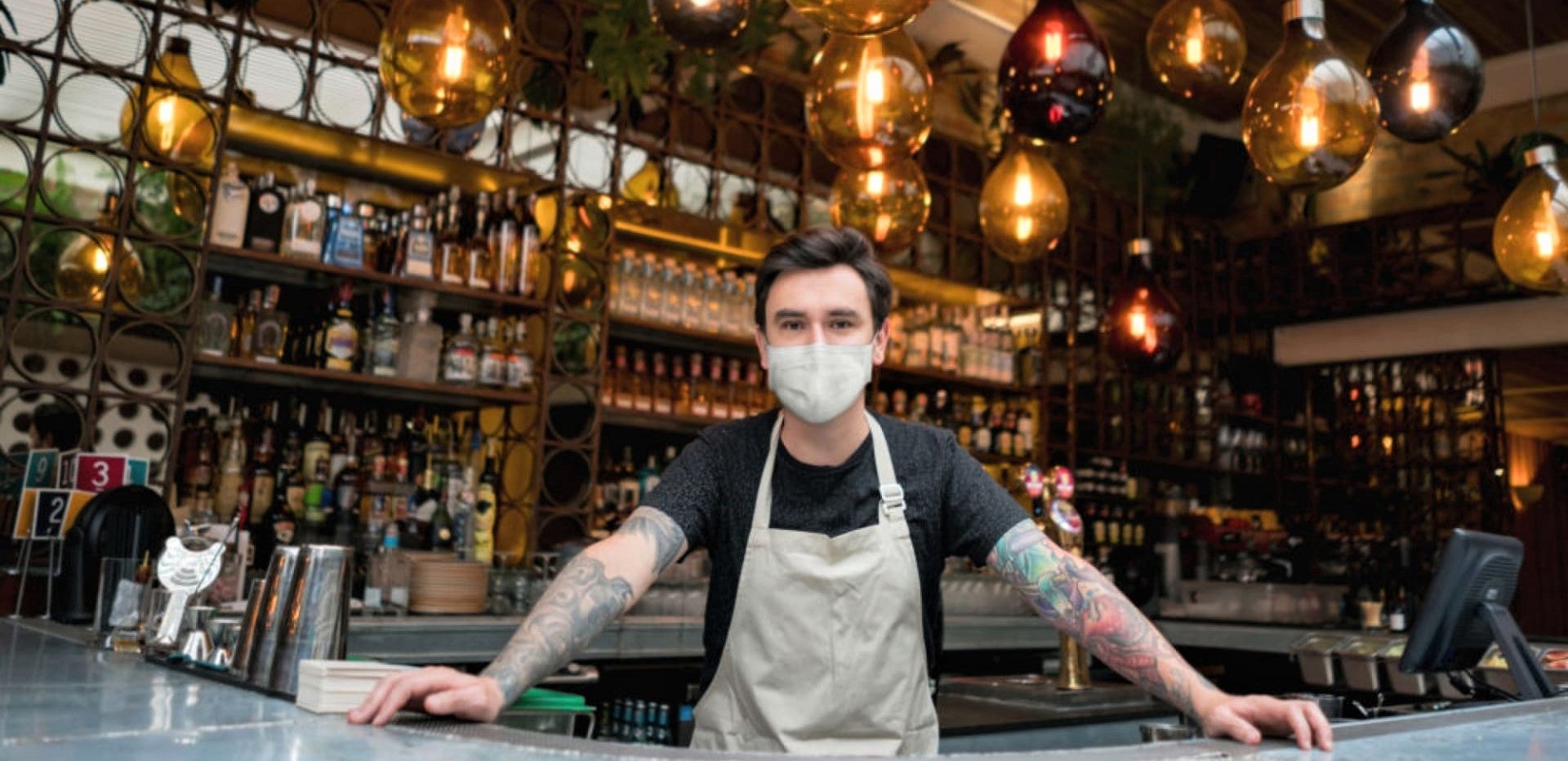 Providing emergency financial assistance for hospitality venues forced to close their doors by the COVID-19 pandemic, the SVOG relief aid permits eligible businesses to receive grants equal to 45% of their gross revenue. While a single grant is capped at $10,000,000, the SVOG reserves an enormous $2 bn cap for applicants representing up to 50 full-time staff members, with the array of eligible businesses including theatre producers, museum managers, live venue promoters or operators, and a few other similar business entities.
Paycheck Protection Program
The federal relief scheme that is perhaps best known by businessowners across the US, the PPP financial aid is a loan optimized for small and independent businesses to retain their existing workforce. The so-called "First Draw" PPP loan provides successful applicants with a fixed-interest loan at 1% to cover costs of rent, utilities, mortgage interest, and property damage incurred by looting during the various of COVID-19 lockdowns endured over the past year.
All loans issued prior to June 5th of last year have a maturity period of two years, while all loans issued beyond that date have a five-year maturity period. As an added bonus, there is no requirement for applicants to offer up personal guarantees or other forms of collateral, making PPP loans one of the most agreeable forms of federal grant.
SBA debt relief
The Small Business Association's debt relief program applies to any business's new 504, 7(a) and microloans made between the 27th of March and the 27th of September of last year: the interest and principal fees incurred on those loans will be covered by the SBA debt relief program, as well cover all of those microloan fees beginning with first payment due beyond the 27th of March, 2020.
COVID-19 Economic Injury Disaster Loan
Abbreviated as EIDL, this loan scheme is designed for non-profit organizations and independent businesses to receive economic relief to tide them over temporary revenue loss as they find their feet again, in the wake of easing lockdown restrictions. Agricultural businesses and small businessowners in all US states and territories are also eligible to apply for low-interest loans in order to cover losses caused by COVID-related business closures or loss of trade. Fortunately, the EIDL eligibility rulings have been amended in recent months, courtesy of congressional response to the financial hardships of the pandemic, so that agricultural businesses with 500 or fewer employees are now able to qualify for these loans.
California organic grocery supply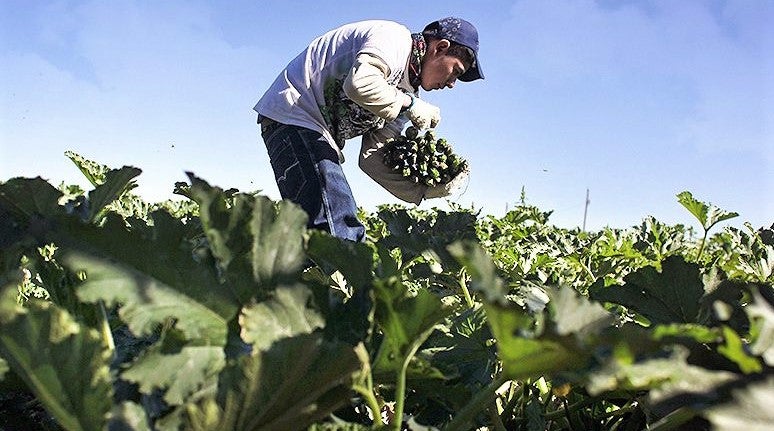 Buffalo Market is the online grocery store that puts premium-grade produce at the heart of everything it does, as we believe all Americans should benefit from the vitamin-laden and nutrient-packed fruits and vegetables grown in the country's garden. Almost 90% of all organic produce in the US comes from the Golden State, and we want households and restaurants across the country to enjoy the very best there is to offer. That's why we offer next-day delivery to a huge number of towns, cities, counties and principalities throughout the breadth and width of the United States.
We trade exclusively with small-scale independent farmers across California to ensure you receive only the very best organic produce available, and at the most competitive prices. With an inventory exceeding 2,600 items, you can be sure every dish imaginable could be prepared and served in your household, as we cater for your every culinary need – and you can enjoy all of it for six months with our COVID relief credit scheme, designed to help restaurants and hospitality businesses find their feet after the hardships of this grueling pandemic. Why not sign up today and see how your restaurant menu can be revitalized with a better quality of farm-fresh, market-quality produce?