Branding a Healthy Energy Drink: 6 Tips & 5 Examples
Energy drink branding is often as punchy as the kick they're meant to deliver: flashy and bright, with primary and contrasting colors and bold lettering. But while the sugar-forward brands have long dominated the consumer packaged goods (CPG) market, a new type of energy drink has now entered the field: the healthy, natural, plant-based alternative.
The market for these alternative energy drinks has grown rapidly — with brands such as Guru Energy Drink, Zoa, Hi-Ball, Zevia, Runa, and Bai Bubbles all grabbing attention. But with more and more "green" energy drink alternatives taking to the shelves, how can a newcomer stand out?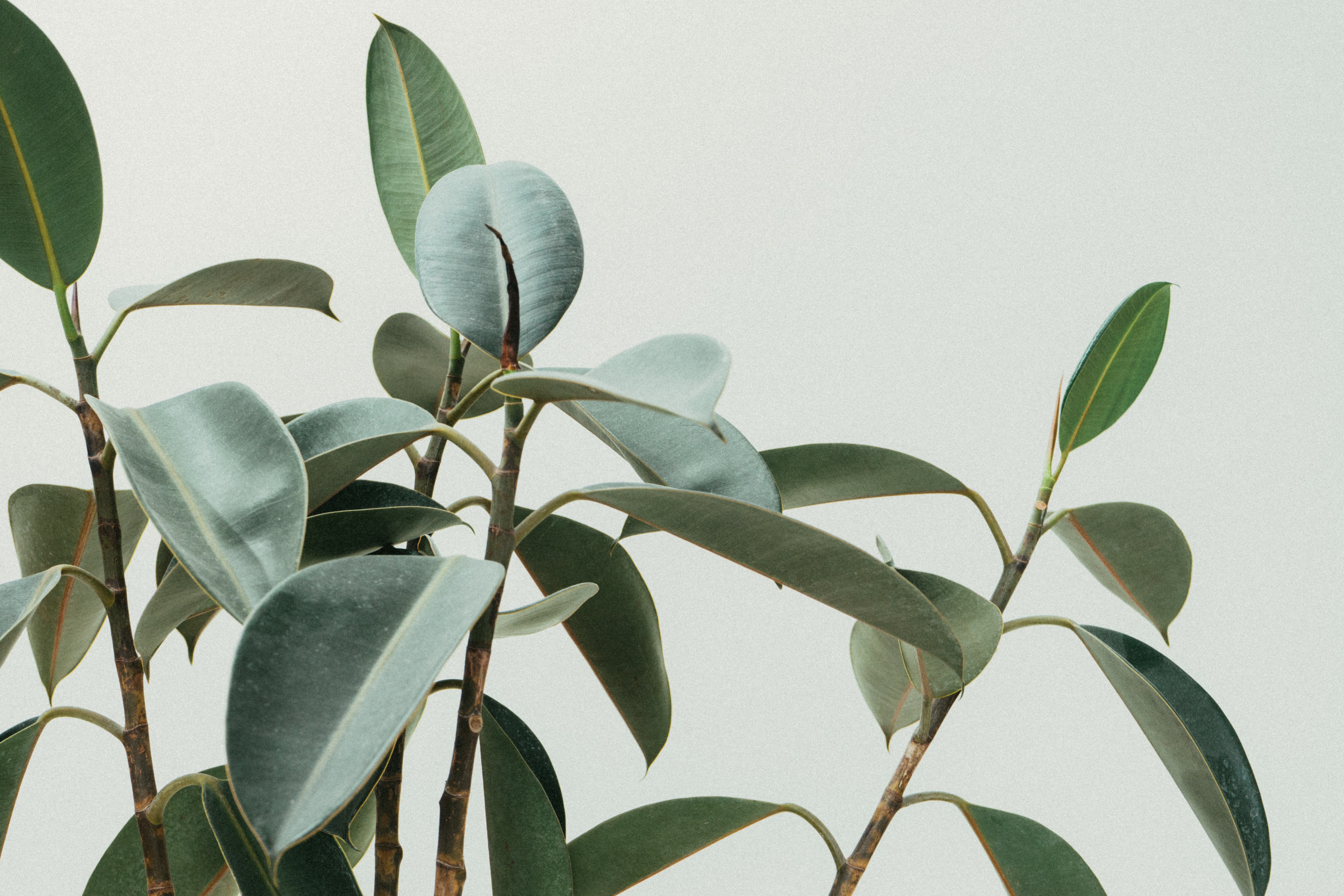 How to brand a healthy energy drink in 2022
Start with your value proposition
If you've ever caught as much as a glimpse of the energy drink fridge in a grocery store, then you'll know how overwhelming the sight can be. Brands fight to standout using all sorts of graphic cues: the more, the merrier. So what do you do to create a point of difference?
One way is to highlight what makes your product unique. What will shoppers get from your brand that they won't get from your competitors? You can start by communicating this element in the product name.
You can also convey this proposition with on-pack graphics or illustrations — just think about what you see on craft beer cans. Other design cues for healthy, natural products include wellness-centric messaging (see: kombucha) and craftsmanship, like for plant-based chocolate. Take a look at packaging from other CPG categories and draw inspiration.
Select your colors carefully
Color is arguably the strongest packaging cue — as well as the most important for standing out from the crowd. But which is the right color palette for you?
Toned-down colors might jump to mind first — earthy tones with references to nature and small, family-owned farms. But knowing how many other healthy drinks are now stocking the shelves, playing it too low-key might cause customers to look past your drink and go for something more eye-catching.
At the same time, going overboard with colors, fonts, and imagery may leave customers confused: they might think that your energy drink is just another sugary, artificial beverage among the many other loud and bold designs on offer.
It's all about understanding what makes your brand unique and telling that story through colors.
Use sustainable packaging
While color is an obvious design cue, so too are packaging materials.
Most drinks still come in glass, metal, or plastic containers. With that in mind, looking into biodegradable, compostable, and recycled or upcycled alternatives can prove a unique selling point for your healthy energy drink and draw your customers in.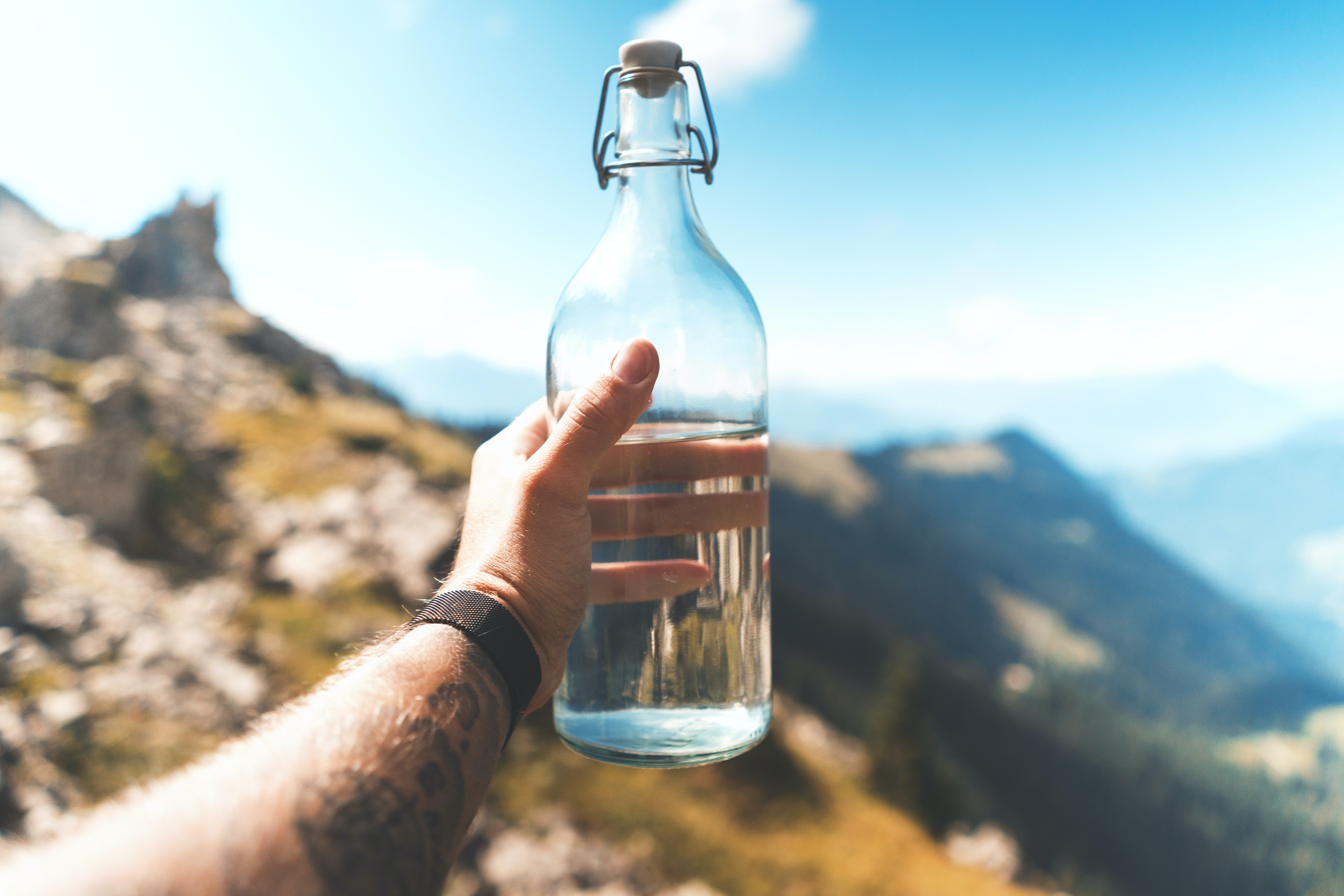 Showcase your ingredients
Understanding your customer is essential for every CPG. And if you've done your market research, then you'll already know what potential buyers of your healthy energy drink are looking for on-shelf.
Show that you don't go for the usual suspects (added sugar, energizing vitamins, health-boosting adaptogens, and caffeine) — celebrate the alternative, plant-based, organic, or otherwise exciting and new ingredients that shoppers want to see.
Wear your certifications with pride
In a recent study, almost half of all participants judged how ethical a brand was by the product label. So, don't be shy! Highlighting your certifications — organic, fairtrade, and so on — will help customers understand exactly what kind of brand you are and why they should choose your energy drink.
If you need help figuring out which labels have to show up on your energy drink, check out our handy guide.
Support good causes
"Conscious consumers" are seeking brands that not only deliver healthy alternatives,but that also have a socially-responsible profile. At the same time, retailers are increasingly supporting social causes: Walmart has pledged to support women and minority-owned businesses and reduce emissions, for example.
The takeaway? If you want to stock your products with a particular retailer, it's worth making sure you're updated on the causes they care about — and consider how your brand speaks to that cause. This may increase your chances in the application process — as well as with customers once you're on the shelves.
Five examples of healthy energy drink branding and why it works

Let's take a look at how other brands have succeeded in attracting consumers across the country. Once you know what you're up against, you can figure out what to do to stand out in the crowd.


GURU Energy Drink
GURU has been around since 1999 and focuses on using all-natural, plant-based ingredients in its products.


The brand started as a popular energy drink in Montreal's nightclub scene before evolving into the world's first natural energy drink. For 20 years, GURU provided a healthy energy source for Canadian party-goers. In 2020, the beverage moved into the mainstream and has become a popular choice among hikers and outdoorspeople.

The branding for GURU's energy drinks is bright and eyecatching, with the word "organic" proudly displayed beneath the brand logotype.
ZOA Zero Sugar


ZOA Zero Sugar only recently entered the energy drink market but has already become a customer favorite.
The founder of the company — actor and wrestler Dwayne "The Rock" Johnson — is used throughout the brand's marketing as a sign of strength. The can design even features Johnson's famous tattoos! The name itself references strength, too: it comes from the Polynesian word for warrior, "Toa".
The green leaf suggests that this is a more natural option versus other brands, while the black and silver color palette speaks to a customer who might usually reach for energy drinks such as Monster but now wants a healthier alternative.
EBOOST Super Fuel
EBOOST brands itself as non-GMO and keto-friendly. Aside from the boost of natural caffeine derived from botanicals, this drink also has a healthy blend of essential vitamins and minerals, lots of electrolytes, and herbal extracts (that supposedly cure hangovers!). All of this comes without artificial flavors, colors, or sweeteners.
With EBOOST, the packaging communicates what's in the can. The vibrant but natural-looking colors tell customers that this is a natural alternative to the more artificial energy drinks out there. The trendy but serious typeface suggests that this brand has integrity.
RUNA Energy Drinks
RUNA follows in the footsteps of other brands by using the benefits of a particular plant — in this case, guayusa. The guayusa tree is native to the Amazon, where its leaves are used to produce a tea with about the same amount of caffeine as one cup of coffee.
This beverage's branding is eye-catching with an aesthetic that references the plant's origin. But with its bolder colors and font, it manages to set itself apart from other drinks — we love the "Clean energy" claim.
HiBall Sparkling Energy Water
Energy drinks can be synonymous with obscure, confusing ingredients. Hiball plays an entirely different game with only six (all-natural!) ingredients: carbonated water, natural flavor, caffeine, ginseng, guarana extract, and B vitamins.
The minimalist ingredient list is reflected in its similarly pared-back packaging design. It's a "naked" silver can with only two colors: a subtle gray and a bright green.
Together, these communicate that the drink gives you just what you need — and nothing else.
Guayaki Yerba Mate
Of the five brands highlighted on this list, Guayaki Yerba Mate stands out by using very different cues. Its warm, yellow color and dark, red font combined with tribal graphics speak into a whole other narrative: one of ancient wisdom, naturalism, and spiritualism.
Think hiking trips, surfing, yoga — all-around, natural energy for those who love an outdoor lifestyle. Guayaki Yerba Mate is also biodynamic and certified fairtrade.
Ready to go get 'em?
So there you have it: our practical tips for branding your healthy, plant-based energy drink to stand out from the crowd — and five examples of successful brands to learn from. By keeping these tips in mind, you'll get closer to building a strong brand that leverages your uniqueness to draw customers in.
And when you're ready to connect with retailers, we're here to help you out. The Buffalo Market team can get you stocked where it matters most, with a supply chain you can trust. We're your distribution partners for the exciting road ahead, so get in touch today.