Cracking the Code For Growth — What CPG Marketing Should Focus On Now
The consumer packaged goods (CPG) industry has long been at the forefront of innovation. It's a market that's constantly evolving and adapting to consumer demands.
In recent trends, whether it's "on-demand" quick commerce, data-driven marketing, omnichannel retail or sustainable business practices – who's leading the charge? Yes, you've guessed it – it's often CPGs!
With an ever-changing market, it pays to have your finger on the pulse. To grow as a business and increase sales, CPGs need to know exactly what their customers want – and how to meet these needs.
With this in mind, we take a look at the most important things for CPGs to focus on in their marketing now. As there's no time to waste, let's get straight to work...
1. Market research and consumer behavior
To truly crack the code for CPG growth – where should you start? Well, the very first place for any business has to be their customers!
During the waves of global lockdowns, customers' everyday lives and purchasing habits transformed. To stay one step ahead, CPGs rapidly developed strategies rooted in new customer needs. Those that succeeded were able to effectively harness granular, data-driven insights into customer behavior.
To drive sustainable CPG growth, it is no longer sufficient to rely on a few season-specific marketing campaigns or broad customer demographics. It's all about data-driven activities to fully understand consumer behavior and inform marketing activities.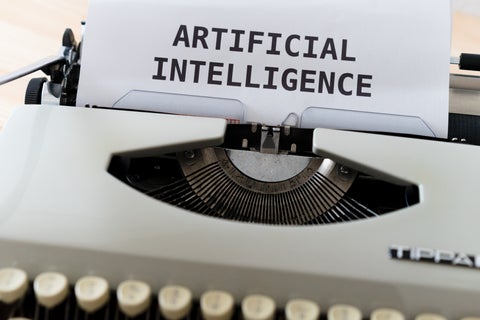 Leveraging the power of artificial intelligence
Now this doesn't mean automated machines whizzing around your packaging facilities (although this wouldn't be too farfetched!) – it's all about data analytics. To scale CPG growth, AI-powered data analysis is vital.
With the combination of social media and e-commerce, there are so many data points that can help to not only identify demand, but also predict consumer behavior. It's all about building and maintaining a 360-degree view of customer journeys. Products such as Amazon Web Services have been developed to do just this, leveraging the power of machine learning to optimize business processes and speed up product innovation.
This omnichannel data-driven engagement will continue to drive CPG growth in the coming years – allowing businesses to meet consumers where they are, with what they need.
Modern marketing models
Following on from AI consumer intelligence, new data-driven marketing activities are essential for CPG growth.
Many CPGs have traditionally focused their marketing activities on broad audiences – seeking to reach as many potential consumers as possible. But with larger audiences comes larger waste! In today's digital world, marketers have a staggering amount of data allowing them to target activities with laser-sharp precision.
Modern marketing is all about the "smart reach" approach to CPG growth. Social media and data analytics make this possible.
For instance, let's say your CPG has just launched a new organic protein-bar range. Instead of targeting "urban young professionals" – instead, what about "urban young professionals who live close to flagship stores and have recently bought or searched for organic groceries and regularly attend the gym"? It's all about granularity.
Case Study: Halo Top
Halo Top is a company with a deep understanding of their consumer's needs. They specifically target health-conscious millennial audiences with their granular digital-only marketing (mostly Facebook and Instagram PPC advertising).
Their fun ice cream names such as Birthday Cake and Candy Bar offer a sweet treat, but with less calories and dairy-free options. Luxurious packaging adds to a sense of guilt-free fun, with slogans encouraging younger consumers to "save the bowl" (and eat straight from the tub!).
In August 2017, Halo Top became the best-selling ice cream brand in the US – beating many long established players. Just a few months later, the company was named by Time Magazine as one of the top inventors of the year. The company has since gone from strength to strength. Its current estimated revenue sits at $11.9 million per year.

2. CPG adaptability and transformation
Adaptability is fundamental for CPG growth. This includes developing and innovating on product ranges, establishing new marketing methods and omni-channel sales strategies.
These areas will vary in significance for each CPG, but think about "disruptive innovation" that really sets your CPG apart from the competition. Any adaptations to product lines should focus on meeting true consumer demand – informed by granular data analysis and social media. This is a business model that consistently incorporates insights and sees them through to market execution.
Smaller CPG brands do have a slight advantage here – with the ability to rapidly test and adapt product ranges and packaging. To do this successfully however, it's all about working tirelessly to understand and identify core consumer needs.
Pricing and deals
As part of a focus on adaptability, don't forget your pricing strategies. Pricing is an integral part of CPG growth. Of course, too high and you'll put off customers. Too low, and profits will be eroded… but you'll know that already!
Use pricing discounts strategically to enhance the volume of sales. Instead of trying to drive dollar growth by slowly increasing prices across the board, try charging premium prices only on certain, innovative products.
Use your customer insights and market research to build a picture of ranges your business should focus on (that customers are willing to pay a premium for) – and work towards this.
Your pricing and deals should reflect your in-depth data analysis as well as your mission statement. By cultivating an overall reputation for innovation, customers are increasingly likely to pay more for your brands' goods as well – it's a win, win.
Case study: Chobani
Chobani is now America's number one Greek Yogurt – but they didn't get there without adapting and transforming their product range!
Between 2008 and 2012, the company grew to nearly 20% share of the spoonable yoghurt market. Despite this, the company needed to adapt and expand their products to maintain their position. Consequently, Chobani analyzed social media data – obtaining real-time information on the types of yoghurt consumers wanted, as well as the times of day they were most likely to eat it.
In response, Chobani adapted their product range to include Chobani Oats (a breakfast yogurt), Chobani Indulgent (a dessert yoghurt) as well as Chobani Flip (an afternoon snack). With this unique consumer insight, the company experienced year-on-year growth of 25%.
Their products have continued to expand and transform – meeting consumer needs for post-workout snacks, coffee creamers, plant-based yoghurts and zero-sugar alternatives.

3. Focus on key market segments for CPG growth
Two massive areas for CPG growth are wellbeing and sustainability. These trends have influenced the CPG industry for some time now – but are showing no signs of abating!
We've already seen how companies such as Halo Top and Chobani tapped into consumer demand for healthier products to grow their business. But how can you do the same?
Health and wellbeing
The health and wellbeing industry has experienced growth for many years, but this was supercharged during the pandemic. A PwC survey found 55% of consumers are willing to pay more for healthier options (with over 40% willing to pay more for sustainable products!). CPGs are responding with products that foster both physical health and mental wellbeing.
Health is a key area for adaptability and transformation. Just take one brewery that's developed a new brewing technique to create beer with lower alcohol and calorie content, whilst emitting 41% less carbon. Innovation, health and sustainability all in one go!
If you create healthy products, foster further growth by implementing a clear and cohesive brand image. Wellness values should be at the center of your messaging, whether that's on your website, packaging or in-store advertising. This should include a focus on sustainability, as our health is of course impacted by the environment around us – so show consumers you care!
Sustainability
Studies by the Harvard Business Review have shown that over 50% of CPG growth is driven by sustainability-marketed products. Indeed, products marked as sustainable grew 5.6 times faster than those that were not. So if you're making efforts towards sustainability (whether that's partnerships, packaging or permaculture principles), let customers know about it!
We've previously written about the key sustainability cues for CPG packaging (including color, materials and certification), so use your packaging to your advantage. It's a key part of communicating a successful, sustainable brand to customers.
You can also take inspiration from other CPG brands leading the way on sustainability initiatives. From massive multinationals such as Danone (working towards 2050 carbon neutrality) to smaller players such as Alter Eco claiming to sell the cleanest, greenest chocolate on the planet – there's all sizes and types of CPGs working towards similar goals.
We can help
Buffalo Market is the leading distributor of mission-driven food and beverage brands. We go the extra mile to get fantastic CPG brands onto the right shelves, in the right stores. We're always looking for new retail partners and passionate brands to partner with – so get in touch today to find out how we can help grow your business.