How to Find a Milk Distributor and Get your Product Selling Fast
Not all food distributors work with milk. After all, milk and other dairy products are considered 'perishable' and require constant, reliable refrigeration to arrive at stores, and customers, safely. That's why finding a trustworthy milk distribution partner is so important — the condition your dairy product gets delivered in will be make-or-break for your brand.
The good news is, that the Buffalo Market team are experts in efficient, reliable food distribution. We make it our business to build yours — to help you get your CPG in front of potential buyers in grocery stores across the country. Need to find a milk distributor you can trust?
In this guide, we'll outline the steps required.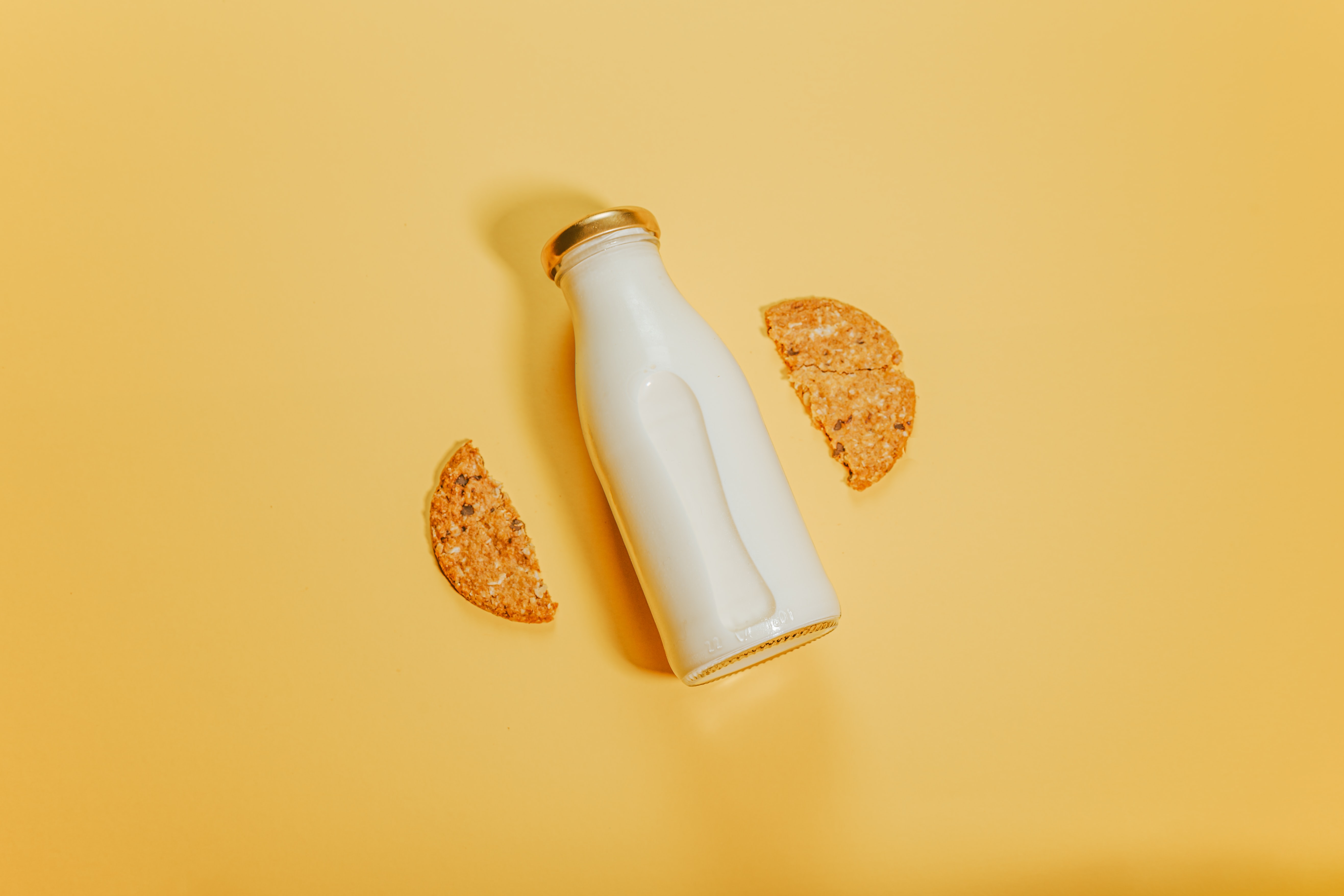 What makes a great CPG distributor?
Many CPG companies manage their own distribution when they are starting out. As your business starts to grow, however, managing your own distribution can become costly, time-consuming, and inefficient — that's why it makes sense to use the services of an experienced distributor, like Buffalo Market.
A great distribution partner will do more than ship your CPG; they'll also support you through the process of expanding your reach and getting stocked in the right stores for your target market.
Typically, a distributor will buy your product and then sell it on to the retailer who has the customers ready to buy what you're offering.
In other words, a great food distributor is going to:
Work with you and use their scale, market insights, and relationships to get your product into the right channels.
Have experience with your product category.
Have the expertise and scalability to move your product efficiently — not only in terms of geographical location but even within the stores themselves.
Deliver your product as quickly as possible to maintain freshness and taste.
Also provide stock management, order handling, and deliveries.
Help you improve your brand visibility and sales potential.
For more insights into CPG distributors and what they can do for your brand, check out our guide here.
How to find the perfect milk distributor
As we mentioned previously, not all distributors work with milk and dairy — and even some that do might not be all that reliable. Be prepared to do your research and use your network to identify potential partners. For example…
Join a trade association
New milk-based CPG brands could benefit from joining a trade association, where other companies in your sector might be able to pass on their recommendations. Our pick for the creme de la creme would have to be:
As well as the state-level groups listed

here

.
Contact fellow CPG owners
Likewise, you can also contact other milk/milk product producers in your patch to investigate the pros and cons of different distributors.
Be aware, though: some might see sharing their distributor's details as giving away a competitive advantage, so try reaching out to owners of adjacent products first. If you're launching an indie, pre-packaged milkshake brand, for example, then try connecting with the team behind a yogurt start-up first.
Read reviews
Food distribution is a business and a distribution partner will be looking to make money from working with your brand (learn more about how distributors make their money here). As well as asking for advice from your network, you should check out online reviews for valuable insights into other companies' experiences. That's one of the fastest and easiest ways to find a milk distributor you can trust.
How to make sure a milk distributor suits your needs
Okay, so now you've done your homework and you've narrowed down a list of milk distributors that look like a good fit for you. What's the next step? It's not enough to find a milk distributor with experience in your sector, you'll also want them to see business the way you do and to support your brand values.
Can they look after your product properly during the distribution process?
Are they a good match in terms of size — can they enable your growth?
Distributor margins are also a key point to take into account: if your margins are small, you may not fit with where you're at today.
Don't forget to really assess the milk distributors you shortlist. A good distributor will care for your product. They will maximize its shelf life and give it the best chance of finding the right buyers. Ideally, your distribution partner will be so capable that you can totally delegate all the distribution details to them, leaving you to concentrate on improving or expanding your products.
Buffalo Market has all the answers!
At Buffalo Market, we specialize in organic, low environmental impact, and healthy foods. Whether your product is aimed at the milk aisle in the big retailers, or smaller-scale specialist retail outlets, we will get your product seen, get your message across, and get the tills ringing.
We know what consumers want, where they buy it, who buys it, and why. This market insight means that we can offer you much more than a distribution service; we can help you get one step ahead of the competition — and stay there.
We have relationships with retailers who will listen when we promote your product. We know what type of product works in certain markets, so we can directly promote you in those markets.
Most importantly, we get why indie brands start up. We're witnessing a clear move to purpose-driven, ethical and healthier products — and that's a movement we believe in. We can help you make the most of this shift and unlock the market potential of your product.
Buffalo Market can bring you the scale and expertise of a major milk distributor while understanding and promoting your values — and that's a winning combination! Get in touch today.