How To Get Your Product in Whole Foods Grocery Stores
Whole Foods is one of the biggest CPG retailers in the world.
With over 500 stores across the US and the UK, net sales of over $16 billion, and an ever-growing list of brilliant forward-thinking suppliers on their shelves, it's a wholesaler that every mission-driven CPG wants to get into.
What's more, Whole Foods customers are 154% more likely to earn $200,000+, meaning they're likely to spend more money on their weekly shop compared, too.
For small independent consumer packaged goods brands looking to get their name out there, Whole Foods distribution could be transformative for business. Big distribution, high-spending audience, huge potential for their own growth.
But how do they go about securing the contract?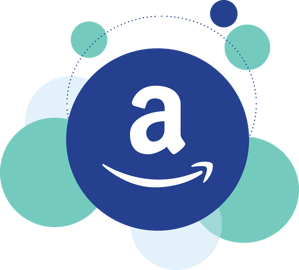 5 ways to secure Whole Foods distribution
Whole Foods accepts stockist applications for a wide range of products, from dry goods and ready meals to fresh fruit and vegetables and meat and seafood, via their email application process.
And, according to the business, Whole Foods Market is built upon win-win partnerships and long-term business relationships. Now isn't that exactly what any CPG business owner wants to hear?
Here's a step-by-step guide to earning your place among Whole Foods distribution.
1. Check your values and know your audience
Securing distribution in any grocery chain requires high quality standards and something of an admin-heavy process. But when it comes to Whole Foods, your product and brand as a whole needs to align with their values.
Sharing their concern for education, responsibility, and environmental impact — and having a like-minded approach to transparency and fairness — is key to who Whole Foods choose as part of their distribution.
Falling at this first hurdle would be damaging for any business. So if you feel you might struggle to prove your values, exploring other distributors first would be a better option. Develop the right values, first, and then back it up with the following.
One top tip is knowing who you're pitching to. A little (big) background check shows that Whole Foods was taken over by Amazon in 2018. Asides from an astronomical cash injection this has brought, it's also changed the Whole Foods distribution and business model for the better. Namely, Whole Foods customers can use Prime Now to receive their grocery orders in as little as two hours, between 8 am and 10 pm, depending on the market.
Thus, having a dynamic supply chain team behind you is key to appealing to this new, fast-paced shopping climate that Whole Foods are navigating. Read on for more tips on this.
2. Win over the Whole Foods purchasing team
Unlike most major grocery chains, Whole Foods has a decentralized network of regional buyers. There are 11 regions across the USA, and one in the UK, and each region is responsible for making its own independent purchasing decisions.
But by and large, their purchasing teams all follow the same protocol — if it's not mission-driven and for the good of the health of people, it's not getting in. Whole Foods are renowned globally for keeping their offerings local, organic, and free from additives, so Whole Foods buyers will be keen to maintain that ethos with every new stockist they sign up.
Their business model is robust and it works. So they're not about to change it. Be disruptive, be bold, be different — but ensure you can play into their purchaser's hands and fuel the culture of bettering the body and the planet.
For more details on how to sell your products to Whole Foods, visit our blog post here. There, we cover everything from setting up a RangeMe profile to building up some experience at expos and farmer's markets.
Get your distributor on board
Familiarizing yourself with the values and standards that your product has to live up to is all well and good, but once you've got the relationship sewn up with the retailer, you need to make sure you can deliver (no pun intended…)
We've all heard of those two magic words: supply and demand. After all, business would be non-existent without them. So it's no surprise these two words are even more important when it comes to getting your name on the shelves of one of the country's biggest stores.
In order to get Whole Foods distribution, you must ensure you can fulfill the demand. As we've explained, Whole Foods have a huge audience with considerable spending power, so the last thing you want is your product stocks to run depleted just when it was taking off.
Picking the right distributor is vital. A CPG distributor acts as the middleman between you and retail stores, doing the hustling for you and getting your products stocked, crunching the numbers, and coming up with seamless methods of service, restocking, delivery. You name it.
We talk about how CPGs can find their ideal distributors in detail in this blog post, but if you want a quick hit of must-know tips then take note of the below:
Rally around your products - Before you get a distributor on board to serve Whole Foods, you have to ensure they believe in the product they're selling. Get creative, show them that you mean business, and they'll follow suit. Confidence breeds confidence.
Find like-minded people - Success in business comes down to understanding people and what their goals are. Finding a distribution team that mirrors your ambitions, and shares common values, is imperative to keeping motivation for the brand at a high.
Ensure reliability - When it comes to transporting your goods, you need to partner with the best. And when it comes to supplying a quality-focused, specialist superfoods store like Whole Foods, that's even more essential. Check reviews and scour social media to ensure your distributor is the real deal before committing to the relationship.

Understand your supply chain inside out -

Whole Foods are renowned globally for their high standards and emphasis on local, natural, and organic produce. Therefore, having a robust understanding and knowledge of where your product comes from is really, really important. These are the questions you and your distributors are likely to be faced with, so don't squander the opportunity to impress.
Swat up on your supply chain and ensure it can support the ethical practices that Whole Foods prides itself on. Knowing everything about your supply chain and your distributor's way of doing business can make all the difference.
Partner with Buffalo Market (and take out the stress for you and your business)
Here at Buffalo Market, we've got all those pain points covered.
Imagine a company that specializes in building CPG brands that are good for you and good for the planet — and then imagine enlisting them to deal with your distribution to one of the world's biggest mission-driven food retailers.
It's a match made in health food heaven.
Covering everything from safe, swift, and secure transportation of products to restocking processes, marketing, and sales strategies, we can deal with your Whole Foods distribution from concept to completion, saving you time, money, and a boatload of stress in the process.
We are also hugely experienced in distribution negotiations and have longstanding relationships with a large selection of other food retailers. Together, we can scale your business into other sectors and avenues.
If you've got a food or drink product that's either good for the planet or good for people, we want to hear from you. Get in touch with us at Buffalo Market today and we might just get you stocked in no time at all.