A CPG's Guide to The Do's and Don'ts of In-Store and Online Promotions
The autumn and winter months are a big time for promotions. There's Halloween, Thanksgiving, Black Friday, Cyber Monday and of course, Christmas and New Year's Day!
It's a vital time for CPG brands. On average, CPG companies spend around 20% of their revenue on trade promotions — and for good reason too. There are massive opportunities to get your products out there, raise awareness, and win new customers. It's estimated that promotions can add as much as 15% to a CPG's bottom line.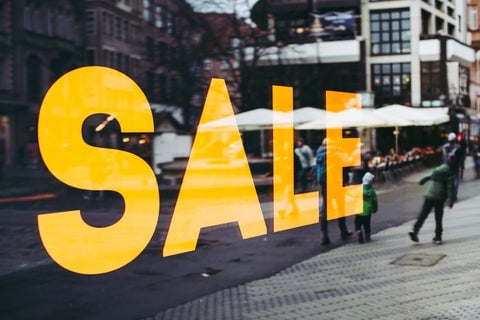 And yet, both in-store and online promotions come with significant costs. So if they aren't resulting in increased sales, then that's a big problem for brands.
Today, we take a look at some of the most important do's and don'ts for in-store and online promotions to help you achieve sale season ROI.
In-store promotions: how to get them right
A
sales tactic as old as time, in-store promotions are the purest tried-and-tested way of introducing new products, increasing sales, and improving brand awareness.
From shelf tags, brand blocks, and product sampling, to high-tech LED panels and pop-up experiences, there are plenty of in-store CPG marketing options. These allow CPGs to target shoppers exactly where and when they're making purchase decisions.
If pulled-off successfully, in-store promotions offer unparalleled opportunities for boosting sales. So what are the do's and don'ts for CPGs?
Do: Communicate with retailers
Store managers have a crucial role to play in the success or failure of in-store CPG promotions. They have in-depth knowledge of the best performing shelving locations and consumer behavior. So make the most of this!
A solid relationship will avoid any out-of-stock (OOS) issues, with retailers able to advise on stock levels, available facings, product condition, and consumer response.
It's in everyone's interest to increase sales, so getting retailers fully involved with promotions will vastly help your CPG.
Do: Keep promotions exciting
Promotions shouldn't be one-off affairs, but something CPGs do all year round. They maintain customer loyalty and keep your brand fresh in shoppers' minds. As part of this, it's important to keep promotions relevant and exciting for customers.
Think about how your product is used and what special occasions are best. Do you offer healthy living products? What about New Year, New Start? Pumpkin spice flavored goods? It's got to be Fall and Halloween…
Keep in-store promotions fresh by constantly experimenting. There's a whole array of tactics to try, whether it's product sampling, branded merchandise, giveaways, eye-catching banners, or brand ambassadors.
See what works and what doesn't… and keep developing your CPG's promo activities.
Don't: Only focus on big discounts
Frequent promos aren't possible if your CPG only focuses on big discounts. Sometimes small give-aways or weekly specials are just as appealing to consumers. So think about the ways you can grab attention while keeping discounts manageable.
Careful wording is essential, so experiment with different forms of temporary price reductions (TPRs) such as coupons, contests, Buy One Get One Free, or rebates. What's right for one CPG and product may not work for another, so understand your audience and what discounting method really works.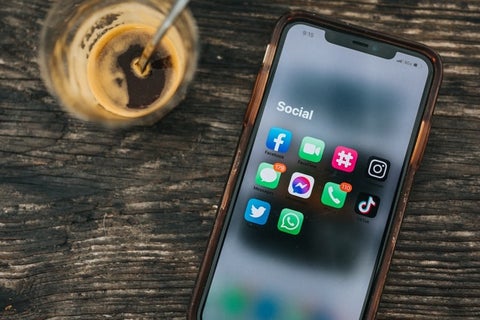 Don't: Ignore social media
Even if you're planning an in-store promotion, digital marketing, and social media should play a role.
You could invite in-store consumers to take part in hashtag contests, post pictures of themselves with your product, or submit website reviews to win further discounts or prizes.
CPC advertising, online promo codes, and creative social media posts can all support in-store promotions. We've already explored how to market your CPG on Instagram, as well as some of the best food and beverage CPG Facebook posts, so take a look at these articles for more inspiration.
Online promotions: what does it take?
In today's digital world, in-store promotions should be just one part of a CPG's sales and marketing strategy. eCommerce promo campaigns — as well as dedicated merchandising strategies — during high-interest periods are key.
It's predicted that worldwide eCommerce retail sales will amount to over$ 6.3 billion by 2024. In such a competitive market, CPGs must keep up-to-date with digital developments to attract new customers. Branding, product placement, visuals, and in-depth data analysis are all part of this.
So what are the do's and don'ts of making your CPG stand out from the digital crowd?
Do: Focus on first impressions
In 2021, CPG brands increased their digital ad spend by more than 30%. But there's no point investing in expensive Cost Per Click advertising if your homepage and website aren't up to scratch!
If you offer DTC or have your own eCommerce store, your homepage is the first thing consumers will see when interacting with your brand online. And you need to create a compelling narrative and communicate your brand's values from the get-go.
Work with digital professionals to simplify and improve your website navigation and mobile optimization to create a seamless user experience. The easier you can make it for consumers to view and purchase your products, the better.
Do: Categorize products
As part of creating a smooth user experience, categorize and group related products — just like you would in stores! If searching for a specific product is a long and arduous task, customers simply won't bother.
Group products according to characteristics such as product type, ingredients, style, or uses. Remember that these categories will sometimes overlap, meaning a certain product might appear in two or more categories. This is absolutely fine though, and reflects the ways shoppers behave in real life!
And if you're selling via a third-party retailer website, work hard with your retail partner to get the 'shelf' space you need online. The exact same principle applies: you need to be visible in the categories where shoppers are browsing and that means having your keywords tight and organized.
Don't: Forget the visuals
eCommerce and social media rely on eye-catching visuals, just as much as in-store merchandising. Keep images in line with your brand color palette, but try to grab attention as quickly as possible.
You could also consider promotional banners on your homepage, targeted image-based adverts, or promo videos to showcase specific products.
A well-thought-through visual strategy will link your in-store, social media, and digital activities — giving customers a clear understanding of your brand identity and making your sale season promos really stand out.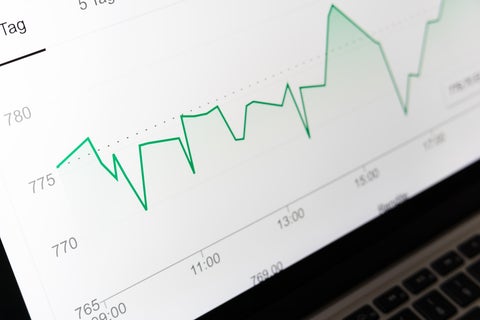 Don't: Neglect data analysis
Last but not least, it's all about data, data, and more data!
Data collection and analysis is the best way for CPGs to understand their consumers and buyer activity. Utilize tools such as Google Analytics to monitor your website activity.
If you're investing in Facebook advertising or email marketing, make sure you've also installed pixel codes on your website. These will allow you to define conversion events (i.e. each time someone makes a purchase), make personalized recommendations, and measure the success of your campaigns.
The key takeaway is this...
Whether you're focusing more on in-store activities or online promotions for your CPG, remember these initiatives can and should be interdependent!
The entire digital marketing ecosystem is vital to supporting promotion events, and "real-life" experiences are just as important to successful online campaigns.
Setting goals and measuring results
Every promo event is different, so it is essential to identify your unique goals for each promotion, whether it's online or in-store.
While goals should include monetary objectives (i.e. the number of increased sales), they can also consider aspects such as awareness, social media engagement, website traffic, or customer data received.
The metrics your CPG gathers from ongoing promotions can be used to set benchmarks for future activities. Incremental revenue and the marginal return on investment are a key part of this — allowing for realistic Year-on-Year goals.
When planning promo events for your CPG, "test, track, and analyze" is the name of the game. So don't get discouraged if your promotional activities don't work the first time around. It's all part of the learning process!
Buffalo Market are passionate about helping innovative CPG brands grow their businesses. Get in touch today to tell us about your brand and your business needs and let's start a great relationship.