Wholesale Food Distributor Los Angeles
When it comes to food and beverages, Los Angeles has anything and everything the discerning consumer could wish for! As a Hollywood hotspot, hub for arts and culture and a focal point of the healthy living scene – it's one of the most exciting places to eat and drink in America.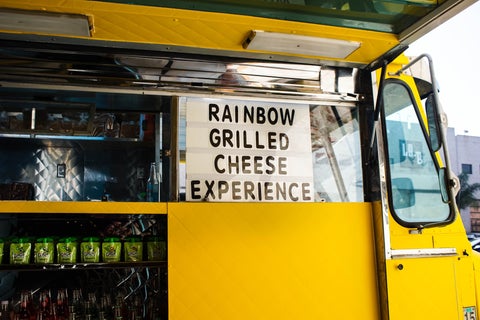 Competition for CPGs in Los Angeles is fierce
How could it not be? There's over 4,700 supermarkets and grocery stores across California, with a whopping 2,056 of these stores located in Los Angeles County.
What's more, there's a staggering 29,560 restaurants in Los Angeles city alone. Compare this with an estimated 26,000 restaurants in New York, 18,000 in London and just 13,000 in Rome – and you get an idea of the sheer size of LA's food scene!
With unparalleled levels of choice, LA shoppers demand the best ingredients and sustainable practices from CPG companies. All this means massive business opportunities for high-quality mission-driven brands – and this is where the right wholesale food distributor can really make a difference.
Wholesale food and beverage distributor Los Angeles
Almost all successful CPGs work with a wholesale food distributor in some way. It's a business relationship that's essential to introducing CPG products into stores – so it's vital to work with the right partners.
A great distributor will get the right products on the right shelves. They'll be involved with purchasing products and selling these to retailers and food service establishments… and so much more besides.
They're the public face of your CPG
Wholesale food distributors will be actively talking to retail buyers and managing transportation, returns and inventory levels.
If you're searching for a fantastic food and beverage distributor in Los Angeles, you're spoilt for choice. As well as many of the largest national distributors such as Sysco, US Foods, Performance Foodservice, Vistar and McLane – there are many companies specifically serving the greater Los Angeles Area.
With vast local knowledge, these LA-based distributors know exactly the right establishments and markets to grow CPG brands.
We've already listed our picks of the 30 best distributors in LA, but these include fruit and vegetable specialists such as the LA Produce Company and Coast Citrus.
Not forgetting the craft beer distributor Guardian and Shah Distributors who carry CPG brands from India and Southeast Asia – stocking grocery stores and markets across the county.
We've of course missed one very important wholesale food distributor off that list – and that's us! Here's how Buffalo Market can help your CPG…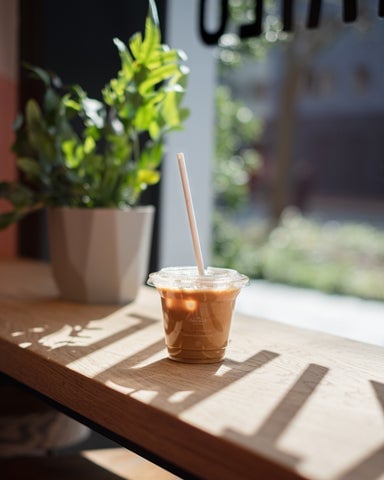 Buffalo Market: Your wholesale food distributor
Are you the owner of an innovative CPG brand looking to work with a wholesale food distributor in Los Angeles? Well, you're in exactly the right place. Buffalo Market is the leading distributor of mission-driven food and beverage brands.
We deliver premium products to major retailers and natural markets throughout California, Las Vegas (and further afield!), 7 days a week, 365 days of the year.
Based in the Bay Area of Los Angeles, we specialize in food and drinks that are good for the earth and good for you. We offer both LTL (Less than Truckload) and FTL (Full Truckload) transportation services, meeting all your CPG business needs – whatever the size.
With a focus on organic farming and plant-based foods, Buffalo Market offer dry, refrigerated and frozen storage transportation services for direct store delivery.
What type of CPG brands do we work with?
At Buffalo Market, we pride ourselves on stocking the best quality, ethically produced products – at fair prices to brands, retailers and consumers alike.
We work with many different types of CPG brands, both large and small. What unites all of our partners is a mission-based approach and great quality products. We work with CPGs that specialize in:
alternative proteins

plant-based food and drink

regenerative agriculture

organic farming and processing

sustainable business practices
In short, we work with CPGs producing products that are good for you and even better for the planet. With our direct store delivery and merchandising services, you'll feel like you've added an entire new team to your business – and you have!
As an LA-based wholesale food distributor, we have industry experts with unmatched experience in getting brands on the right shelves. We can even help CPG brands set-up their online options and marketing activities, with big results for your bottom-line.
Need the numbers? Check out one of our CPGs Inked Organic Bread, who increased their sales by 38% after switching to Buffalo Market.
What kinds of retailers do we work with?
At Buffalo Market, we work with leading independent retailers, major supermarkets and food service establishments across the country.
To make sure your CPG brand is placed with the right partners, we work with a massive array of both mainstream national retailers and local independent stores and markets.
As well as retailers, Buffalo Market also partner directly with food service establishments. With near-daily direct-to-store delivery and merchandising services, we love connecting brands and retailers that are a perfect match.
What makes Buffalo Market different?
We hope you've got an impression of what sets Buffalo Market apart from other wholesale food distributors by now – but if you need any more persuasion, here's just a little bit more on our services.
We'll bring you into our community
A partnership with Buffalo Market means your CPG will benefit from the outstanding connections we've built with nationwide and California-based retailers.
By adding Buffalo Market to your CPG's distribution strategy, your brand will instantly gain access to logistics support, sales and marketing services and a whole community of like-minded business partners
Los Angeles CPGs have a fantastic amount of choice when choosing wholesale food distributors, so we know we have to go above and beyond to grow your business. By specializing exclusively in foods that are good for you and good for the planet, Buffalo Market has developed in-depth sector knowledge.
We know what works for retailers, brands and consumers – and put this expertise to use day-in, day-out.
At Buffalo Market we work hard to keep high-quality brands moving and businesses growing. If you're searching for a great wholesale distributor Los Angeles, why not get in touch today? Let's get this partnership started…