How to Secure Repeat Customers for Your Restaurant
It doesn't matter whether you've been the head of a family restaurant for the last 25 years, or if your business is barely twelve months old, the golden goose of the hospitality industry will always be the return customer. This is the individual, couple, or small party who can always be relied on to keep the wheels of business turning, supporting you with their custom and friendly presence in times good and times bad. Ranking among the most favorable reviews and the volume of traffic your online website generates, the most valuable assets of any restaurant will always be the number of familiar faces you can trust to keep coming back.
Most successful restaurants estimate that 60% of their customer base is comprised of repeat diners, so it's incredibly important to not only make sure they will always feel welcome, but that you try to widen the net and secure as many repeat customers as possible. They are the ones who can be relied on to spread positive word-of-mouth, who will bring their friends and family for gatherings and celebrations, and they will always be the bedrock of your profit margins. While it's always important to give every customer the optimum dining experience, it usually takes a little more than big smiles and speedy service to turn that casual diner into the repeat customer you can rely on.
Train your staff to understand the value of repeat customers
Many repeat customers are said to keep coming back to a certain bistro or restaurant because of the quality of service they enjoy: they may have a favorite barman, or the waitress that always greets them by name is one of the genuine highlights of their day. The staff can be as much a part of a restaurant as its furniture, and are in some ways much more important. As a business owner, you want to make sure your staff will treat each customer with the same standards of friendliness, patience, and understanding, as this the key to securing repeat customers. When diners are made to feel welcome, when they know their wishes will be satisfied as wholly as possible, this is a profound incentive to keep coming back. It is vital, therefore, that all front-of-house staff are trained to value the importance of repeat customers and that their continued presence is an important consideration.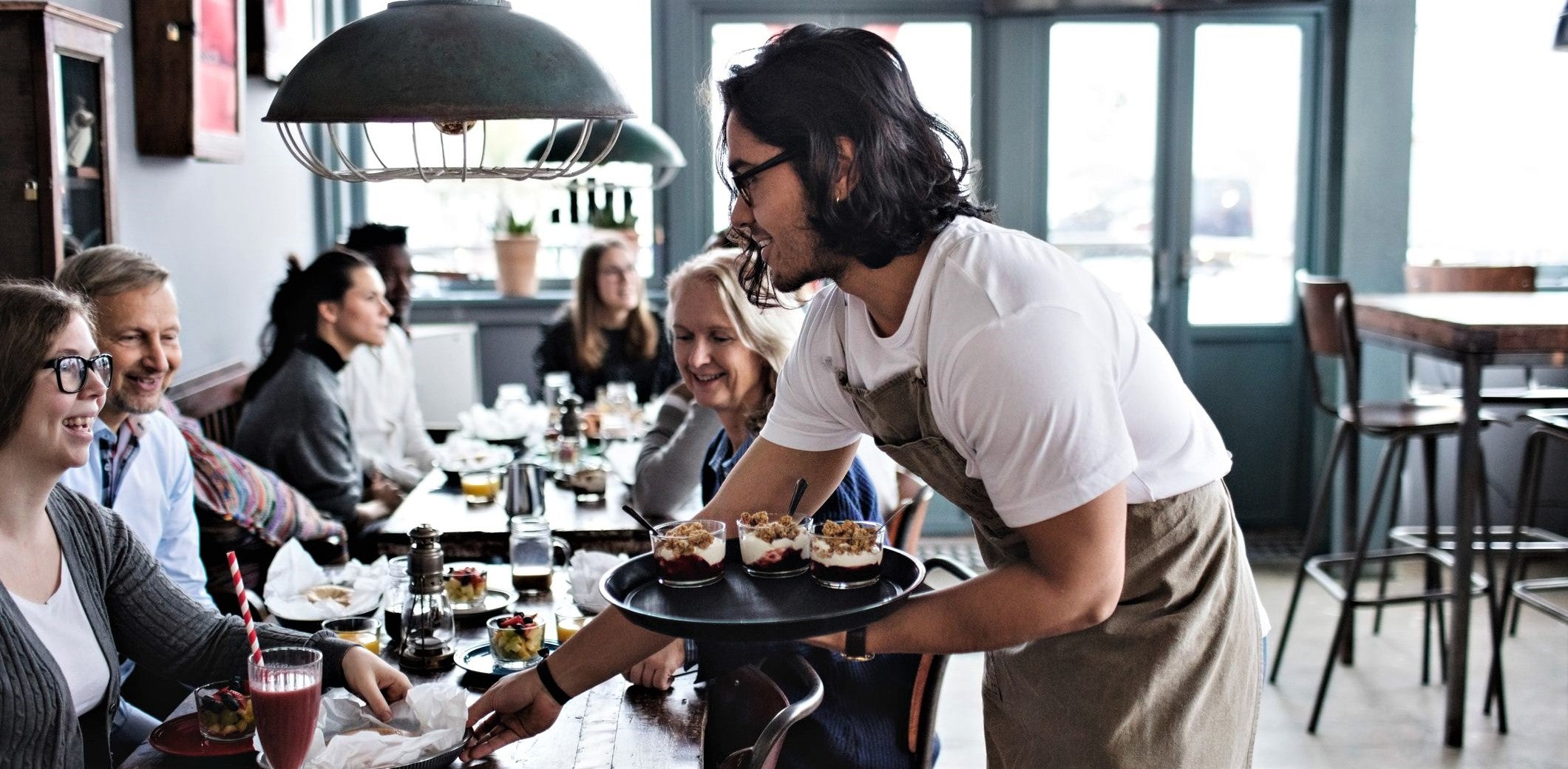 Prioritize premium-quality food
This one really is a given, as every restaurant should be putting its food at the forefront of everything it does – eating, after all, is mostly what restaurants are for – but there is plenty of scope for taking the bare basics of restaurant service to a whole other level. You can have all the fancy tableware you want, with the most glamorous light fixtures on the market and some of the best service in the county, but the simple fact remains that poor-quality food won't just leave a sour taste in your customers' mouth but leave a barrage of single-star reviews as well. Of all the costs that go into running a restaurant, you can't get away with cheaping out on ingredients. But the food with which you stock your larders in fact represents some of the greatest potential for your business to distinguish itself from the competing restaurants in your zip code.
With the rise of organic restaurants proving to be one of the most popular business trends of recent years, optimizing fresh, locally-sourced ingredients is a great way to set yourself apart. Organic produce not only promises a higher nutritional value, as well as richer flavors and more diverse textures, but also allows you to demonstrate your commitment to the community and local economy. There is a great deal of goodwill to be won from customers when they open up their menu card and they see the chicken breast in their Caesar salad has been sourced from a farm they themselves shop at.
Particularly with newer restaurants, if customers can see those businesses are doing their bit to buy from local traders and actively entrenching themselves within the community, that can work wonders at fostering customer loyalty. Townsfolk like to know that businesses have their back and are not just out to grab profit where they can; customers stand by those restaurants that serve the community.
Make personal recommendations
This is something that may take a little bit of time to work up to, as you will need to really know your customer before making a bespoke recommendation. Sure, any server can list off the items of a specials menu and recommend the items they have been instructed to upsell by the chef that day, but really making a recommendation that caters toward a person's specific taste is the ultimate show of a solid manager-customer relationship. If the couple you have been serving for the past four months brings with them a small party of close friends, this is your opportunity to win over these new customers with your breadth of knowledge.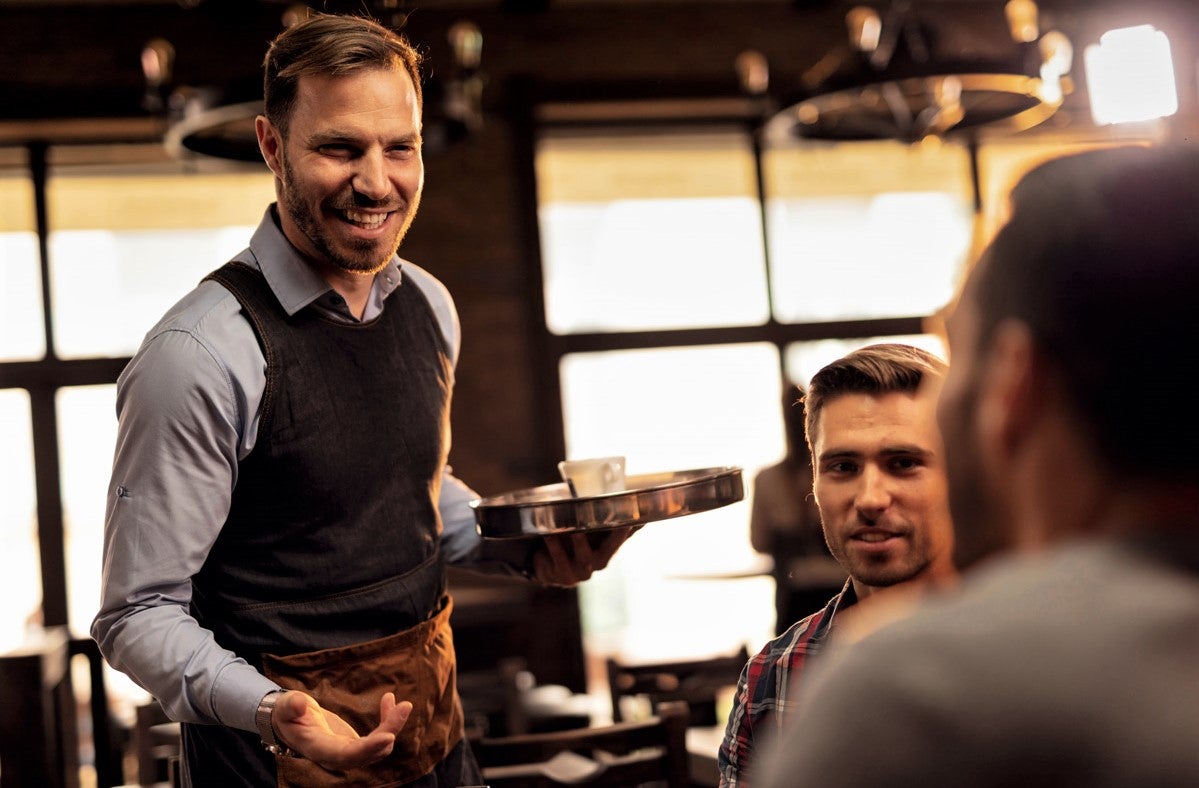 Professionalism is always attractive in a business, and if the friends of your repeat customer see how well you know them, as to suggest a specific dish that caters to their culinary predilections, this is a great way to elevate your restaurant in their eyes. The saying goes that you should always know your customer, but this applies more to satisfying the broader needs of your demographic. To really know your customer is the result of multiple visits, and to demonstrate you have been paying close attention to their tastes and preferences. This is a sure-fire way to make your return customer feel special and to leave their party of friends thoroughly impressed.
There are so many challenging aspects of running a restaurant that you can never be sure how exactly one day will differ from the next. While the stable revenue flow generated from repeat customers is one dependable aspect of your business operations, there are so many other things to wrap your head around that they can still be confusing after years of experience. To give you a helping hand through the trials and tribulation of running your own business, you'd be wise to check out our restaurant owner's blog for an overview on everything you need to know. Whether it's how to market your business on social media or the definitive A-Z glossary of food service terminology, Buffalo Market is on hand to provide the answers you need.