Why Your Restaurant Should Be Going Organic
Until recently, the term "organic" was something many consumers would understand as somehow being 'better' than something that wasn't organic, but without precisely knowing why. The term would conjure in people's minds the image of open pastures, of sun-dappled fields and cows happily munching grass on an acres-wide farm – but they couldn't quite say what "organic" actually meant. This was a knowledge gap in the consumer base of many food companies that was duly exploited to boost sales, by slapping the term "organic" across their product line up even if it had been made in the most commercial, mass-produced fashion possible. It wasn't until as late as 2002 that regulations were imposed upon food suppliers to certify their produce was indeed organic, should they wish to put that term on their milk bottles and across their egg cartons.
As such, what once began as a relatively obscure niche has now become a serious business force. Numerous studies have shown that consumers are not only more interested in farm-fresh organic produce, but that they are willing to pay a higher premium for what they believe to be a better-quality product. With the world's population continuing to expand, and with resources being consumed at a faster rate than at any other time in our planet's history, grocery shoppers and restaurant diners alike are becoming more aware of the damage their lifestyle can have on the environment. Simply put, what you eat really can save the world, and restaurant owners have become increasingly savvy to that fact. If you're a restauranteur, it truly pays to go organic – and here's why.
Organic food is more than just a fad
Recent years have shown many emerging trends that cater toward the renewed interest in organic food or plant-based meats, with the meat-free Monday principle being the most popular by far. Known as Meatless Monday in the US, and Meat-Free Monday in many parts of Europe and the UK, where it was founded by world-famous vegetarian Paul McCartney, the concept follows that consumers steer clear of meat products just one day in week, in favor of their meatless – and just as delicious – counterparts. The trend has caught on so successfully, in fact, that many global fast food chains have begun to incorporate meat-free alternatives into their menus.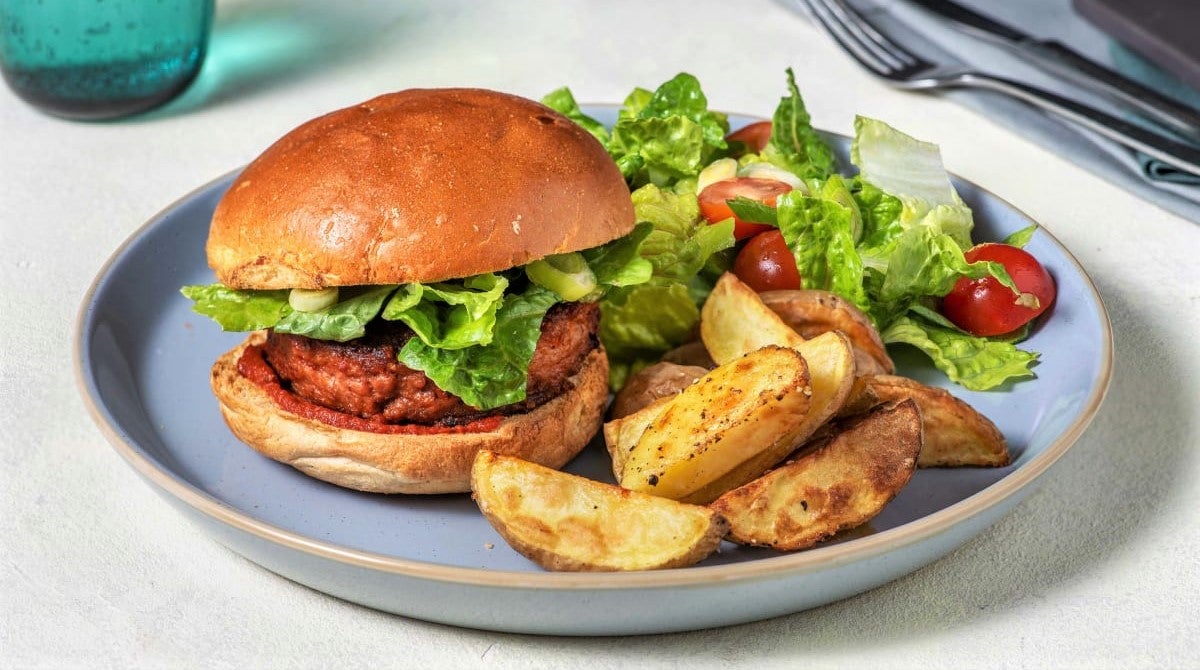 What this means is the somewhat novelty idea of going organic has now secured itself a strong position within the mainstream, which not only validates its business potential but also invites a wider consumer base onto plant-based products. It is an important show of faith when industry stalwarts like McDonald's and KFC put plant-based meats on their product line up, as this is a great encouragement for even dyed-in-the-wool burger-lovers to try for themselves and see what all the fuss is about.
In fact, one major US consumer survey conducted in 2019 found that over 40% of American diners were buying more organic food than they were in the previous year. The shift in buying trends comes courtesy of organic food's stronger taste and aroma, as well as heightened levels of freshness, all of which make it far more attractive to even the most tentative first-time buyers.
Showing customers you care
As more consumers expect more of their local restaurants, substantial brand loyalty can be won in presenting your business as eco-conscious and actively invested in the quality of food being served. With the gradual move away from fast food dining, in favor of the more bespoke and uniquely flavorsome offerings from smaller-scale independent restaurants, customers really do like to know where their next meal is coming from. One way to demonstrate to your customers how much you are invested in the community and local economy is by specifying on the menu where the ingredients of a particular dish are sourced. As a diner, there is a distinct charm in knowing that the free-range eggs or vine-ripened tomatoes you're enjoying have come from a farm within your own county, or even if they've been sourced from the same friendly face you've seen a handful of time at your local markets.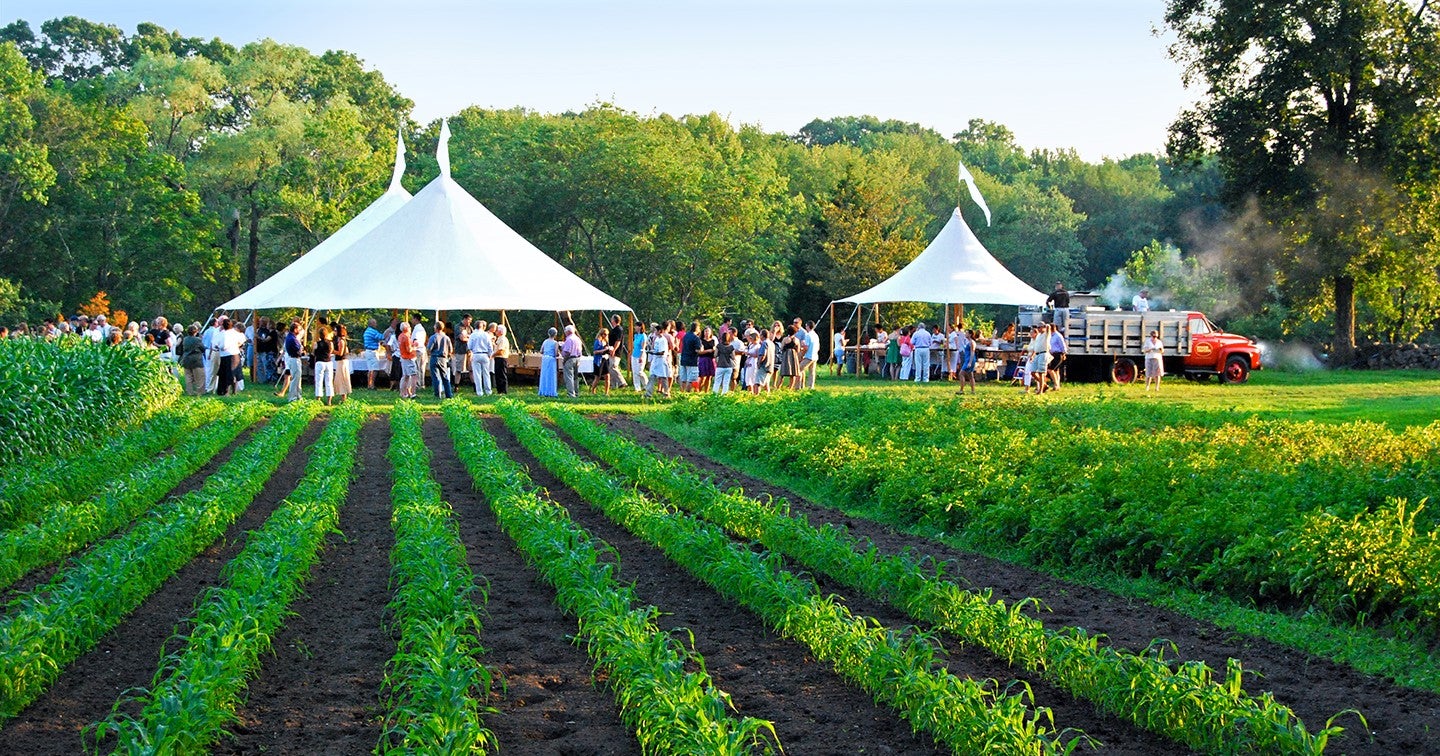 This kind of engagement with local trade can nurture a great deal of goodwill within your customer base and strongly encourage repeat visits, but it can also help win new customers who are environmentally active and wish to support businesses with the planet's wellbeing in mind. If your stock is mostly organic, then it would be a great marketing move to share on your website or social media channels why the support of your customers really is helping the earth. There are just so many benefits to organic farming – such as the encouragement of biodiversity that supports soil nutrition and prevents soil erosion, as well as drastically reducing the pollution generated by commercial farming – that if your restaurant is in favor of supporting it, it sure is something worth shouting from the rooftops (or blasting across your Facebook page).
Buffalo Market supports local farmers
From the get-go, Buffalo Market has striven to source only the very best organic produce, and provide it at the most competitive prices – without costing the earth. Based in San Francisco, one of the country's great food capitals, we nurture long-standing, valuable relationships with local, organic farmers all over California, ensuring that we take supply every day of the freshest, most flavorsome goods the moment they come into season. We don't just believe that fresher food tastes better, but that it's simply better for you, as the nutritional power of fruits and vegetables are always at their best when freshly plucked from the trees or pulled from the ground.
We are firm believers of the farm-to-fork principle of business trade, which shortens the distance from producer to consumer as much as possible, with every cent of your purchase going straight back to the farmer. Not a middleman to be seen, and not a preservative in sight. With our ever-changing inventory of more than 2,600 items, we strive to give you the very best market-quality produce at the most agreeable rates – and delivered straight to your door. Why not get on the trend and try going organic today with Buffalo Market? You'll be amazed at the difference it can make in your kitchen, and to your lifestyle.