5 Must-Know CPG Business Trends for 2022
The consumer-packaged goods sector is constantly evolving to meet customer demand. Anyone working in the CPG industry will tell you just how fast-paced and innovative it can be — and that's why we love it!
Throughout 2020 and 2021, though, the industry pivoted to meet the challenges presented by the global pandemic. Even with supply chain disturbance and fundamental changes to customers' purchasing habits, CPGs adapted and overcame.
The worldwide CPG market was estimated at over $635 billion back in 2019. And even with a year of unprecedented disruption, the CPG industry grew to over $933 billion by 2020. Nearly one-third of that growth was down to smaller manufacturers, like you!
Adaptability is absolutely key to this astounding growth. Any CPG company wanting to succeed must keep up with (and pre-empt) CPG market trends. With this in mind, here are the most important CPG industry trends for 2022 — and how you can stay ahead of the game.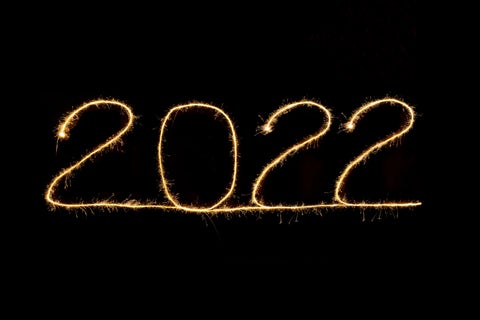 2021 Trends: Let's recap
Before we look forward to 2022, let's remind ourselves of the key CPG industry trends that transformed 2021.
While eCommerce and online shopping are nothing new, digital transformations went into overdrive during the last year. More people than ever reported shopping online at least daily. Related to this, we also saw a greater willingness to experiment with new brands and produce. Savvy marketers saw an omni-channel strategy as a necessity — targeting customers across social media, PPC advertising, email, in-store promotions, and more!
Unsurprisingly, health and fitness were a massive concern during global lockdowns. And brands that were able to combine healthfulness and great customer service won big.
Personalization was also the name of the game in 2021. Without the "standard" in-store experience, brands that tailored their products to individual needs were particularly popular. This included everything from hair dye (with Color&Co quizzes on your hair color and type) to BarkBox monthly subscription boxes tailored to your pet's breed, age, size and allergies.
CPG industry trends for 2022
The developments of 2021 are all likely to continue influencing CPGs in the years ahead. eCommerce, omni-channel approaches, and personalization are certainly here to stay.
If you're looking to stay one step ahead, however, (and you should be!) here are our predictions for the most important CPG industry trends for the year to come…
A greater focus on ingredients
If you haven't already shifted your product range to use as many organic and natural ingredients as possible, well now's the time!
Last year saw a focus on healthfulness and nutrition, but this year's all about keeping things natural. People simply don't want to see long lists of chemicals or GM foods on ingredients lists. It's a fundamental cultural shift that's shaking up traditional supermarket models: the natural food industry is skyrocketing, with smaller natural health food stores appearing all over the country.
One PwC survey found that over half of customers are willing to pay more for healthier products, so it's a change that will help your CPG's bottom line as well as your sales volume.
How can you effectively communicate that your products use the highest quality, natural ingredients? The "certified organic" label is one way of doing this.
In 2020, organic sales soared to a new all-time high of $62 billion — and further growth is only predicted for the year ahead. This should be backed up in your CPG's overall branding, from packaging to social media and in-store branding.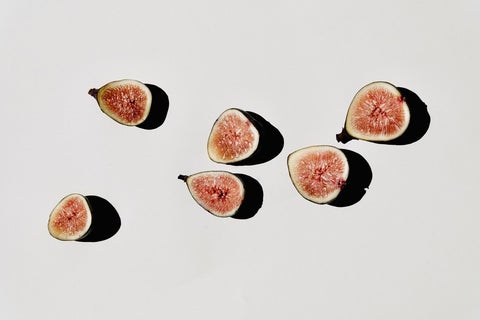 Sustainability and CSR
Sustainability is essential for any CPG operating in today's market. In fact, it's a non-negotiable!
The younger generations (Gen Z and millennials) expect businesses to focus on their environmental impact. As this market segment will only become more important and well-funded, it's time to sit up and listen.
Research conducted by the Harvard Business Review has shown that over half of CPG growth is driven by products marketed as "sustainable". Nielsen studies further suggest that US spend on sustainable products will reach $150 billion by the end of this year.
To capitalize on this shift, having a strong mission statement is vital. Customers won't stay loyal to brands that contradict their personal values, so think carefully about your CSR (corporate social responsibility) efforts! Ingredients, animal welfare, supply chain, working practices, and sustainable packaging are all equally important when thinking about your long-term ethical stance.
To succeed in 2022, undertake a sustainability audit of your entire CPG business. Analyze your carbon footprint, corporate social responsibility, and staff wellbeing efforts. Once you've done this, make sure to put any learnings into practice!
One of the easiest ways to show you genuinely care about sustainability is through your packaging. This leads us nicely to our next CPG industry trend for 2022…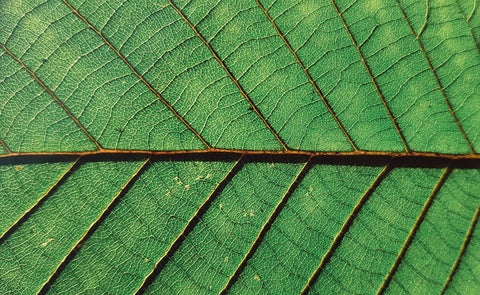 Eco-friendly packaging
Sustainability covers your entire business, from the way you source ingredients to how you treat your staff and manage your supply chain. Packaging is a central part of this.
Customers don't want to degrade our planet through unrecyclable plastics. If you're creating single-use packaging that's heading straight to landfills, it's time to shake things up.
Refill stores have become especially popular across the US. Zero-waste shopping is the new buzzword — and one that's only gaining traction. From a quick look at Instagram, #zerowaste has over nine million posts whilst #zerowasteliving has almost two million.
As well as reusable packaging, compostable materials, and flexible packaging are also CPG industry trends to watch for 2022. Flexible packaging is simply non-rigid packaging (such as bags or pouches) that reduce waste at every stage of the CPG lifecycle.
With flexible packaging, recyclable materials are more common, it weighs less and changes shape easily. This means trucks can transport more with each journey, using less gas with fewer runs with less C02 emissions.
Direct to consumer (DTC) channels
As more of us continue to shop from home, CPGs are finding new ways to directly engage customers. eCommerce as a whole grew by 46% in 2020. Within this, online food sales saw the largest increase — growing by a staggering 79.3%!
What's more, US direct to consumer (DTC) sales grew to an estimated $17 billion over 2020.
From online subscription services to email campaigns and social media, it's all about getting consumers actively involved with your brand. Dollar Shave Club is a prime example of this approach — delivering "everything you need for your bathroom" direct to your door. With its core focus on men's grooming product subscriptions, the company grew from a base revenue of $4 million in 2012 to $240 million by 2016. Subsequently bought by Unilever for $1 billion dollars, the company has since gone from strength to strength.
With a DTC approach, brands are also able to capitalize on another key CPG industry trend for 2022: the power of big data. Given the combination of social media and eCommerce, there are more data points to leverage than ever before. AI-powered data analysis services such as Amazon Web Services will increasingly be used for growing sales and speeding up product innovation.
The rise of challenger brands
Last but certainly not least for 2022 is the rise of challenger brands. Smaller CPG manufacturers have been shaking up the market for some time, but they'll take center stage in the coming years.
We've already seen how almost a third of CPG growth in 2020 was down to smaller brands. In contrast, the market share of larger players decreased over the same period.
This is partly due to smaller brands being better able to adapt and meet changing customer demands. Smaller companies are generally perceived as caring more about their products, consumer welfare, and the environment, while large multinationals often suffer from reputational challenges.
The rise of eCommerce and DTC disruption has significantly contributed to this growth. Smaller manufacturers performed especially well in alcohol, frozen food, and breakfast and snack categories, benefiting from the shift towards working from home.
With this in mind, if you can offer sustainability, DTC convenience, and healthy all-natural products, you'll be well on your way to combining all these key CPG trends for 2022!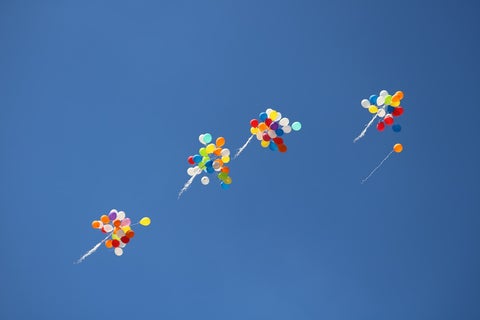 Bringing these CPG trends together…
As you'll have seen from this article, there's plenty for CPG owners to keep an eye on in 2022. To ensure your CPG stays ahead of the pack, it's vital to consistently evolve to meet shifting consumer needs.
Consumers increasingly expect CPGs to provide on-demand services. Speed and convenience aren't enough though, your products also have to be eco-friendly and genuinely beneficial to anyone using them! The new generation of tech-savvy, eco-focused consumers care not just about their own health, but the health of the planet too.
Buffalo Market is the leading distributor of mission-based food and beverage brands. We specialize in foods that are good for you and good for the planet — and are experts at getting innovative and indie CPG brands into the best stores, restaurants, and online marketplaces.
Get in touch today and let's make 2022 the year for your CPG.