Food Distributors in Illinois [the Top 5]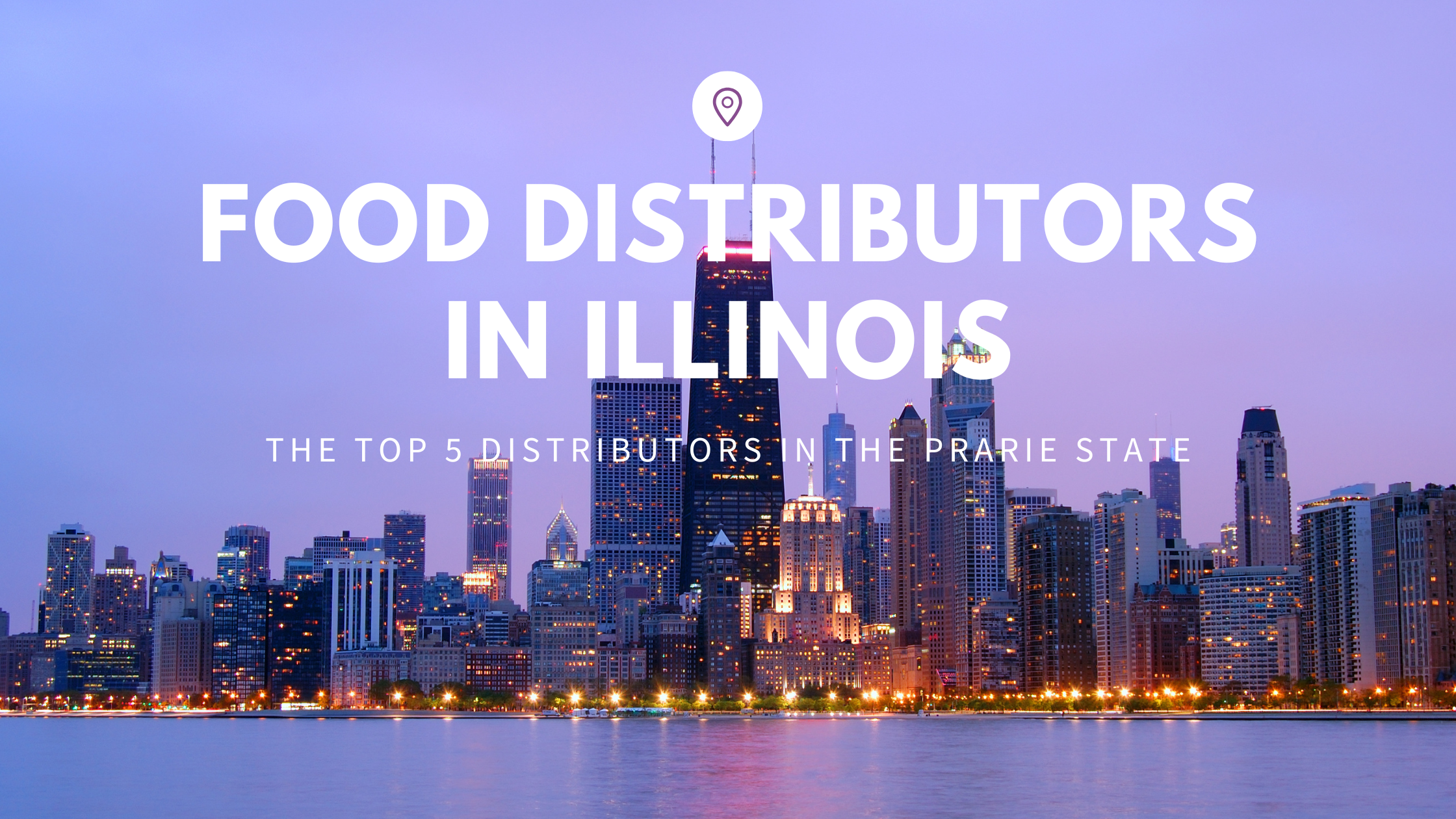 Food distributors are essential for your success as a CPG.
While good distributors in Illinois are known for their effective, reliable logistics, great distributors will do far more than get your products from A to B.
They can help you build long-term working relationships with retailers, run promotional campaigns, and ensure your branded products are always where shoppers need them.
With the right distributor, you'll save money while creating great products and growing your business.
If you're in the Prairie State, look no further — in this article, we're covering the top distributors Illinois has to offer.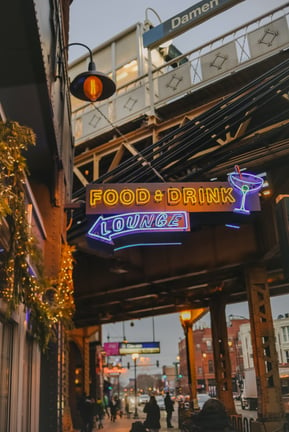 Overview of distribution in Illinois
This Midwestern state is one of a select few to have six different states as its borders.
The Prairie State, as Illinois is commonly referred to, borders Kentucky, Iowa, Indiana, Michigan, Missouri, and Wisconsin.
It's home to rolling hills, wetlands, forests, and farmland. It's also home to iconic Chicago to the northeast of the region, which houses America's tallest building, the Sears Tower.
It's also home to a growing population and a changing distribution pattern. As a result, CPG brands need to find a food distributor that works for them more than they ever did before.
Cities in Illinois – an overview
When we're looking at cities in Illinois, Chicago is a huge outlier. With a population of 2,750,000, it's around 15 times bigger than the next populous city of Aurora, which has around 181,000 inhabitants. After Aurora, there's Joliet with 151,000 and Naperville with 150,000.
Over the last 10 years, Illinois has seen a modest increase in its population with people initally coming for university and then sticking around.
Others are coming from areas like Long Island, due to crime worries and wanting to live somewhere more affordable. Rent is cheaper, there are fewer service fees and road tolls too. What's not to love?
As such, there couldn't be a better time to find the best food distributor for your brand. Let's take a look at the 5 top distributors Illinois has to offer.
Top 5 Food Distributors in Illinois
1.
Buffalo Market
Buffalo Market is the leading food distributor in Illinois. We specialize in delivering plant-based, organic foods that are good for people while also being good for the planet — and we bring them to both upstart and mainstream retailers.
So if you're looking for food and drink distribution in Illinois, Buffalo Market is your go-to. Buffalo Market offers LTL & FTL freight, direct store delivery, and dry, refrigerated, and frozen storage. Buffalo Market also delivers every day of the week.
As a distributor, we're passionate about brands with a mission. We have industry-leading experts at our fingertips, and we get amazing brands on the best shelves. When you work with Buffalo Market, it's like adding a dedicated workforce that is dedicated to helping you achieve your goals.
Food distribution regions: Illinois, Texas, California, Nevada, Arizona, Oregon, and Washington.
Product types: Buffalo Markets specializes in foods that are organic and good for the health of consumers and the planet. This means working with regenerative agriculture, alternative proteins, and organic produce.
2.

Elite Food Brothers
Elite Food Brothers understand the grocery consumer market in a way that food brands and retailers need.
This distribution company uses omnichannel marketing so that grocery retailers can reach their customers wherever and whenever by providing convenient and quick solutions to shopping. This might be online, on a smartphone, or in-store.
Elite Food Brothers know what consumers want and can help brands implement strategies that work well for the business while building up brand loyalty. With Elite Food Brothers, brands can stay ahead of the game thanks to their six modern omnichannel solutions.
The company deals with mobile shopping apps, click, collect, and pick-up solutions, home delivery options, in-store product scanning solutions, automated digital kiosks, and scan-and-go solutions.
Food distribution regions: Most states and major cities, including Illinois, Iowa, Minnesota, New York, Florida, and Tennessee. They also distribute to six places in Canada.
Product types: Elite Food Brothers specialize in omnichannel grocery trends, digital marketing for grocery stores, and more.
3.
Midwest Foods
Midwest Foods specialize in delivering specialty produce and fresh produce. These include dry goods, specialty items, and proteins. The company has exceptional customer service and is open every day.
These days, lots of people look for locally grown foods and foods that are produced sustainably. Midwest Foods ticks all of those boxes. Its mission is to build stronger links with farmers and chefs, and they vow to support and buy from sustainable and local farms always.
Midwest Foods works with a number of industries. These include schools, restaurants, hospitals, retail, wholesale, and corporate.
Each company has its own dedicated personal account manager that helps with everything from menu planning to logistics. The ordering platform is really intuitive and easy to use no matter where you are. Finally, Midwest Foods understand that each company's menu is a direct representation of its brand. As such, they deliver a personalized menu that tells the brand story through their inclusion of hard-to-get items as well as seasonal and fresh specialties.
Food distribution regions: Illinois
Product types: Locally grown, seasonal, sustainable produce, dry goods, specialty items, proteins
4.
Sysco
Sysco is a long-time leader in the food service industry that prides itself on inclusion, responsibility, and integrity. Not only that but it aims to innovate the future while playing a key role in delivering success to the food industry and its consumers.
Sysco also has charitable giving goals and has donated millions of meals since the Covid-19 pandemic began.
The company distributes a full line of products as well as non-food products. They deliver to chain restaurants as well as independent ones and also to other locations like educational facilities, government, food service management, travel, leisure, retail, and healthcare facilities.
Sysco is dedicated to its endeavor to care for people while respecting the planet by sourcing products responsibly.
Food distribution regions: Illinois, Texas, Georgia, Alaska, Denver, Tennessee, Virginia, Arkansas, New Mexico, Connecticut, California, Idaho, Philadelphia, Indianapolis, Montana, Minnesota, New York, Maryland, New Jersey, California, Florida, Kentucky, Maine, North Carolina, Missouri, Hawaii, Arizona, Utah, Oklahoma, Louisiana, Wisconsin, South Carolina, Ohio, Washington, North Dakota, and more.
Product types: Meat and poultry, seafood, dairy, produce, bakery and desserts, beverages, pantry staples, food-service supplies like chemicals, equipment, and paper), and specialty and ethnic.
5.
Vistar
Vistar provides a superior service alongside its great products. As well as this, the company also offers solutions and tools to help companies thrive.
This company is the largest wholesale distributor in the United States. It Works across many industry segments and has a range of temperature-controlled trucks. The company serves a variety of industries, including retail, vending, concessions, theater, office supply, campus retail, and hospitality.
This company has existed for more than fifty years and has adapted as the market has changed. It prides itself on the customer-centric approach they've adopted. This company works with Red Bull, Starbucks, Mars, Hershey's, Kellogg's, Cliff Bars, Campbells, and more.
Food distribution regions: Illinois and nationally
Types of products: Vistar has a vast selection of products, including local delicacies national favorites, and their own branded products. They also stock machinery, cleaning supplies, and non-food items.
How we want to shift food distribution in Illinois
Here at Buffalo Market, revolutionizing food distribution in Illinois.
We have a unique way of operating and have done away with the centralized model that so many similar companies use. Instead, we use a direct store delivery (DSD) model.
Essentially, this model means we take care of all parts of the transportation process. From the collection to storage, to stacking shelves or helping with marketing, we do it all.
For CPGs and retailers, what this means is that you have more certainty when it comes to products being delivered on demand and quickly. Instead of having pre-specified deliveries that go to centralized warehouses, Buffalo Market delivers the products where they're needed.
This means that food handling and food miles are both reduced, saving money, and saving time.
DSD is a huge help in lots of situations. Some examples include:
Fresh produce that has a shorter shelf life – DSD means it gets to the stores much more quickly
National holidays – stores won't run out of the most popular items – cranberry sauce anyone?
Quick restocking – it's easy to fill your ready-to-go sandwiches, for example, during lunchtime
Keeping it local – what's the point in sending a product to a warehouse for it then to be in a store only a mile from its start point?
Retailers don't want to disappoint their customers and food companies don't want to miss sales opportunities. This means that DSD is a clear winner for all involved parties.
What about food distributors near me?
If you're looking for a food and beverage distributor that's more local to your business, check out some of our regional lists, including our list of The Top 20 Food Distributors in America:
Final thoughts on top CPG distributors in Illinois
Of course, there are lots of companies offering their services to CPG brands. However, they all offer different things, and some are more suited to one brand than another. If you're looking to distribute your CPG brand throughout Illinois, then any one of the five listed in this article will be able to do the job for you.
Buffalo Market, is a step ahead for brands with purpose in Illinois. As the leading distributor of mission-driven food and beverage brands, we work with brands that are good for you and good for the earth.
If you're looking for food distribution services in Illinois and need a knowledgeable distributor in the CPG market, get in touch with Buffalo Market today. You won't regret it!